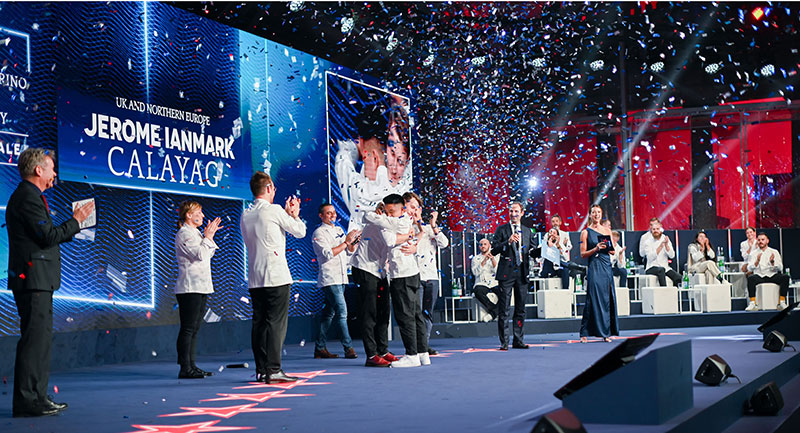 The S.Pellegrino Young Chef Academy Competition 2019-2021 hosted ten finalists, selected from 135 young chefs from 12 regions worldwide, as they prepared their signature dishes. Finally, on 30 October after three intense days of cooking, learning and networking, the finalists, mentors and the Grand Jury gathered at Milan's historic Palazzo del Senato for the Competition Award Ceremony.
Live production specialist STS Communication provided all aspects of staging and technical production for the event. Four URSA Broadcast cameras fitted with Blackmagic URSA Studio Viewfinders captured the action on stage, supported by a remotely controlled PTZ camera on a truss, showing each plate as it was presented to the grand jury.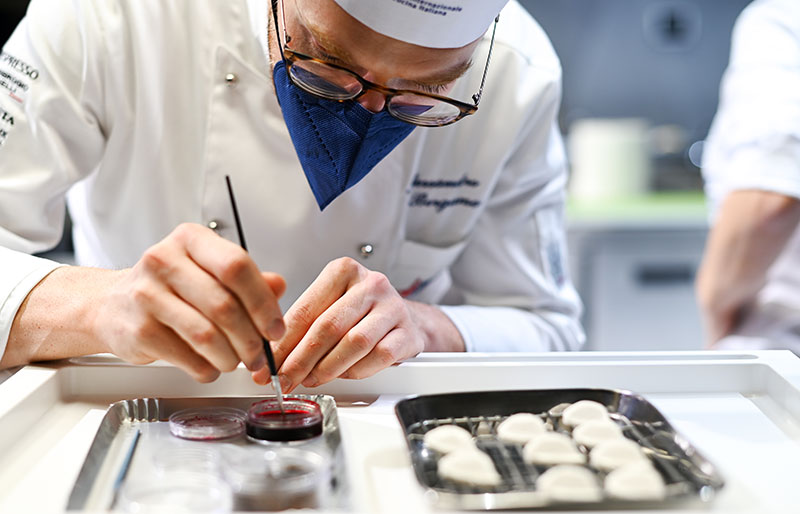 An isolated feed from each camera was monitored remotely and colour corrected to maintain consistency throughout production using a Blackmagic Design ATEM Camera Control Panel. The operator previewed the feeds using a combination of SmartView 4K and SmartScope Duo 4K monitors.
"We placed two of the cameras, with Canon 22x and H17x lenses, on platforms in front of the chefs' tables to give us a detailed shot of the kitchen," said Alberto Azzola, founder of STS Communication. "Another dolly-mounted camera, positioned to the right of the stage, with the fourth URSA camera placed at shoulder height on the opposite side, captured wide angles of all the action on stage, including live commentary and interaction with the presenter.
"It was essential for the production that our coverage translated the entire sensory experience at the heart of the food competition to online viewers," Alberto said. "The picture quality of the URSA Broadcast was a critical part of capturing the small but vital details and ensured that we could portray the care and precision that went into making each dish."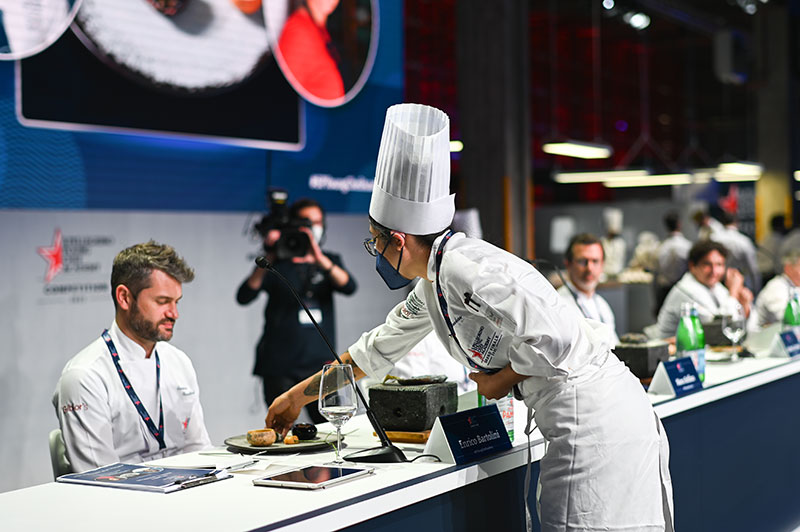 A series of overhead fibre optic cables helped keep the stage clear of clutter and delivered each camera ISO through a Blackmagic Studio Fibre Converter to the central production bench. The program was then mixed on an ATEM Constellation 8K live production switcher using an ATEM 1 M/E Advanced Panel.
Two lower thirds fill and key signals and a full HD graphic playout signal were supplied to the production bench via SDI using Qlab. QLab is used to program and play out various lighting, audio and video elements at live events. It can be used react dynamically to what is happening on stage, to deliver portions of a show at a time, or it can be programmed to play back an entire show. Most shows, like this competition, are a mix of both.
Produced in 1080p50, the program mix was then sent to the embedded streaming media server system for S.Pellegrino's YouTube channel and to LED monitors positioned throughout the auditorium via optical fibre. The switcher's progressive scan signal output was converted to interlaced for the venue's AV system using a Teranex AV standards converter.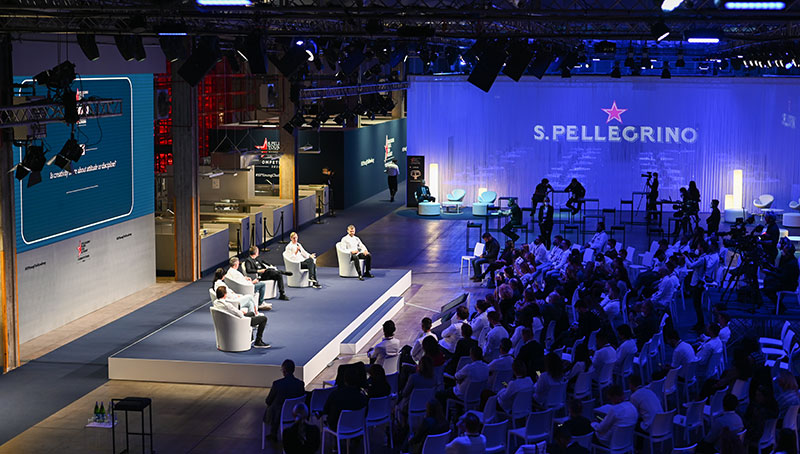 "Given the complexity and high pressure atmosphere of the event, we needed a compact, flexible system that would smoothly convey the competition to audiences at home, but without becoming a distraction for the finalists," said Alberto. "The set-up we implemented based on Blackmagic Design acquisition and processing helped us to match our client's ambitious expectations with high quality content and pay homage to the art of cooking." www.blackmagicdesign.com