Assimilate's Live FX software now supports the Mo-Sys StarTracker camera tracking system. The two companies' collaboration results in an efficient way to create content from green screen and LED wall-based virtual productions.
Both companies have a similar approach that aims to allow filmmakers and artists to work in a way that is familiar to them, rather than adapting to a program environment within Unreal Engine or other game engines. StarTracker relies on a mapped, calibrated pattern of markers permanently fixed to the ceiling of the set throughout production. This makes the system absolute and not subject to drift or accumulated error, which is critical for AR applications. It also supports free camera movement and records accurate position, rotation and lens data in real-time.
Live FX is purpose-designed for live compositing in virtual production workflows. Its functionality includes green / blue screen keying, camera tracking and live compositing with 2D or 3D environments, and also extends to real-time control and colour grading of LED walls and from there, DMX stage lighting control based on the LED wall image content.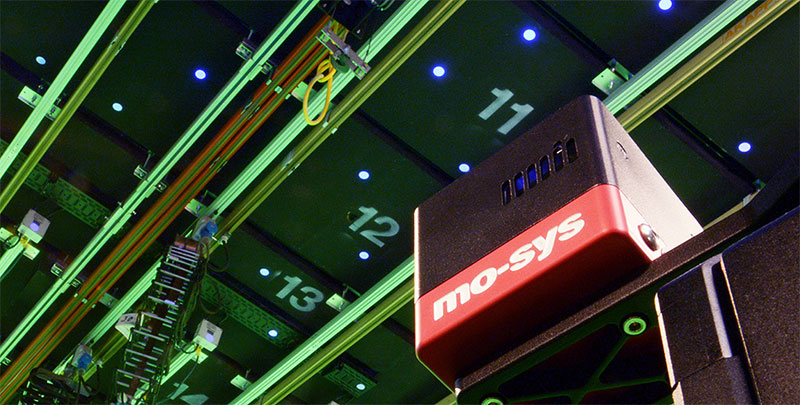 Using the Mo-Sys and Assimilate integration, users can perform these tasks efficiently and accurately enough to deliver tracking data and compositing assets directly to VFX and post workflows. It can record video with metadata, and prepare metadata and composites for VFX post. Live FX also has a Live Link to Unreal Engine if needed.
Applications range from previs to support location scouting and fast comps during pre production, to finishing in-camera VFX in green screen and LED wall workflows. Michael Geissler, CEO of Mo-Sys, said, "As demand for virtual production rises, filmmakers and cinematographers can achieve useful results without having to learn a totally new way of doing things."
Jeff Edson, CEO at Assimilate commented, "StarTracker camera tracking in Live FX with the Mo-Sys StarTracker create an accurate live compositing system with a straightforward connection to post. The support Mo-Sys gave us to help with the implementation on our side was especially valuable to us." www.mo-sys.com