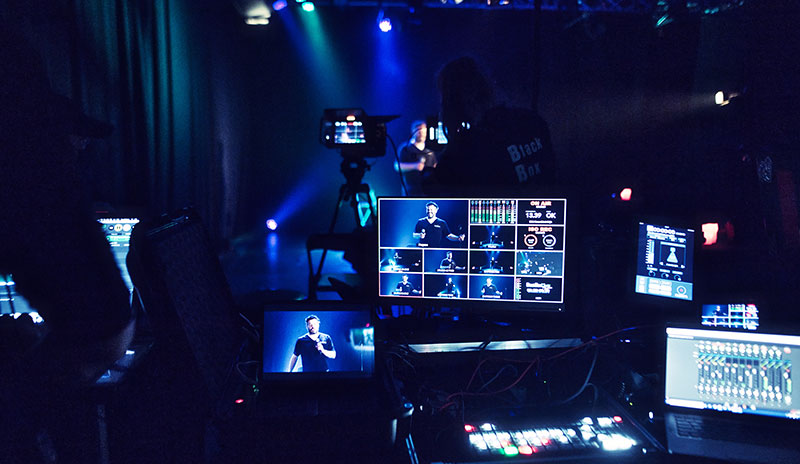 Hartstone-Kitney Productions (HKP), located in Adelaide, specialises in theatre, cabaret, immersive events and theatrical recording. When COVID restrictions were put in place, HKP regarded the situation as an opportunity to move live theatrical performances to a hybrid streaming model. To do this, the company created Black Box Live, a live theatre streaming service that has helped metropolitan and regional Australian theatre survive and grow beyond in-person ticket sales alone.
Black Box Live is a digital destination for live performance, through which customers can watch shows live, or view previously recorded content on demand. The service has by now been used for many Australian performances including Adelaide's famous Fringe Festival, as well as to stream HKP's own shows during the 2021 Edinburgh and Hollywood Fringe festivals – even though those events nearly coincided.
Black Box Live is based on a complete Blackmagic Design streaming workflow, which includes the new Blackmagic Studio Camera 4K Plus, Pocket Cinema Camera 4K and Pocket Cinema Camera 6K Pro digital film cameras and ATEM Mini Extreme ISO switchers. DaVinci Resolve Studio editing, grading, visual effects and audio post software is used to carry out post production for the performances that are available on demand.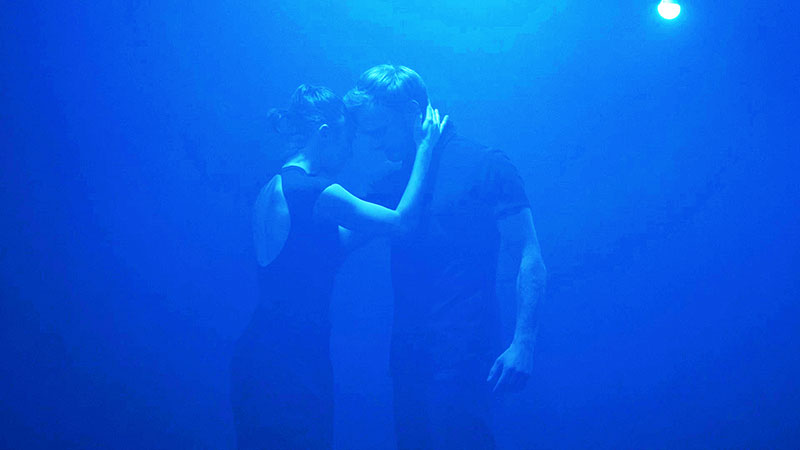 Live and Breathe Theatre
"We live and breathe theatre, and the Blackmagic products have given us the freedom to continue to create and innovate live performance. The fact that Blackmagic equipment is affordable and easy to learn means we have been able to mentor more emerging artists and technicians who want to start their own streaming operations and projects using Blackmagic Design systems," said Tom Kitney, technical director and co founder of HKP.
At this year's Adelaide Fringe, more than 7,000 artists performed. To ensure that everyone would be able to see the show, even those unable to attend due to COVID or travel restrictions, HKP chose to livestream and make on demand streams available worldwide for the festival.
"Adelaide Fringe is always amazing but this year was a bit different due to the number of people choosing not to attend public gatherings, or navigating event cancellations. Instead of sitting back and accepting fewer people, our company has turned from running live performance spaces, choosing instead to produce high quality digital programming. It was a huge task to release such a breadth of shows across multiple genres, but because the Blackmagic cameras are so portable, capture high quality images and are straightforward to learn, we have been able to train a number of smaller technical production teams without sacrificing production quality," Tom said.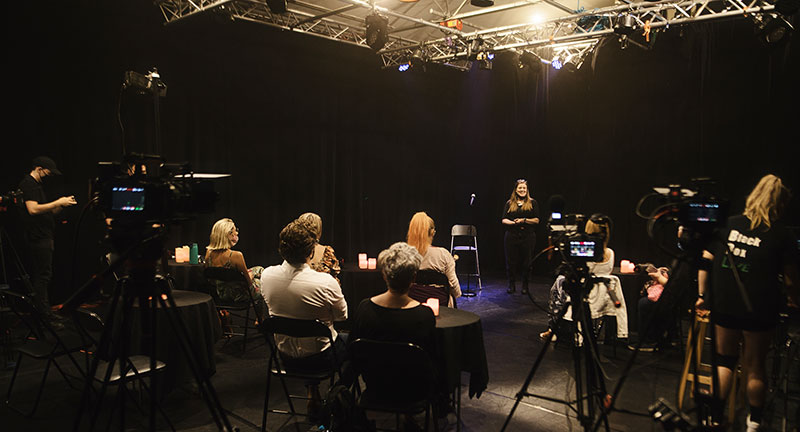 Capturing Dance
HKP's artistic director and other co-founder Joanne Hartstone is Tom's partner and a performer in her own right. She said that streaming is an art form in itself that demands new skills. Performers must act for the camera as well as the stage, and work with camera angles as much as the spotlight.
Choreographer Lewis Major's 'Spaces Between Us' and 'Epilogue' dance performances are examples of regional shows that became part of the 2022 Fringe Festival. The two performances were staged at the Sir Robert Helpmann Theatre in Mt Gambier, then streamed through Adelaide Fringe and made available for streaming on-demand after the festival. The venue is a large, traditional proscenium arch theatre in regional South Australia. Capturing the performances included a variety of wide and close up shots that required a flexible approach to camera placement and operation.
HKP used two Blackmagic Studio Camera 4K Pluses and a Pocket Cinema Camera 6K Pro, switched with the ATEM Mini Extreme ISO alongside three Pocket Cinema Camera 4Ks. Digital files of the live cuts were saved on the ATEM Mini Extreme ISO for post production and a 4K UHD version of the show was recreated from the Blackmagic RAW footage.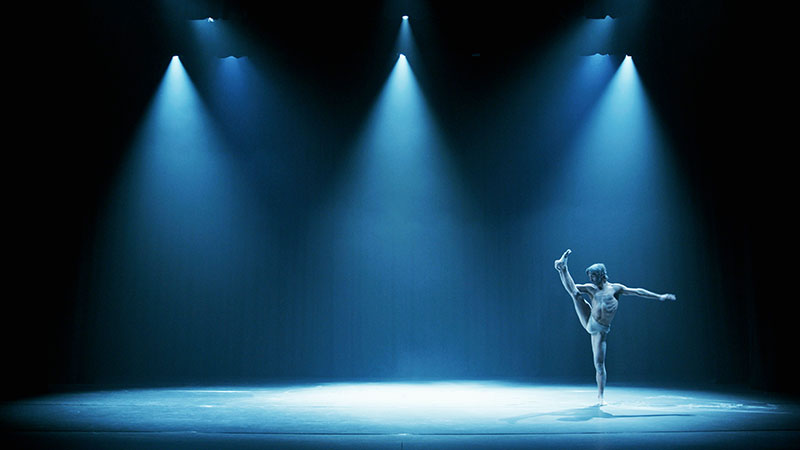 Regional Touring
"The Studio Camera is excellent for regional touring. The set up time is minimal, and the process is very simple. All you need to do is slide the camera onto the tripod, click the lens in place, and connect to the power source, the HDMI out and an SSD drive. Then you can flick the sunshade open and switch on," Tom said. "The Studio Cameras don't need many components to set up, which gives our operators more time to learn how the show will play out in the space and find the best angles and sequences. Moreover, the Studio Camera's colour and UHD sensors match precisely with our other Pocket Cinema Cameras to give us plenty of coverage of the stage."
Joanne said, "Inside the auditorium, we established the optimal distance from our cameras to the stage and linked the cameras to the in-house theatre systems and a central control position manned by Tom. The Studio Cameras were set up close to the stage and the Pocket cameras were used for wide shots, which gave us an abundant amount of data to work with in Resolve for the edit and colour grade.
"One of the Studio Camera 4K Plus' most helpful features has been the 7in LCD screen, working even in low light, a common issue when filming traditionally dark shows in a dark auditorium. The camera's handles also make panning and tilting very smooth, especially at the extremes of both sudden and sustained movement, which happen often when recording dance. The operators can pick out performers in the darkest of blackouts before the lights come up." www.blackmagicdesign.com