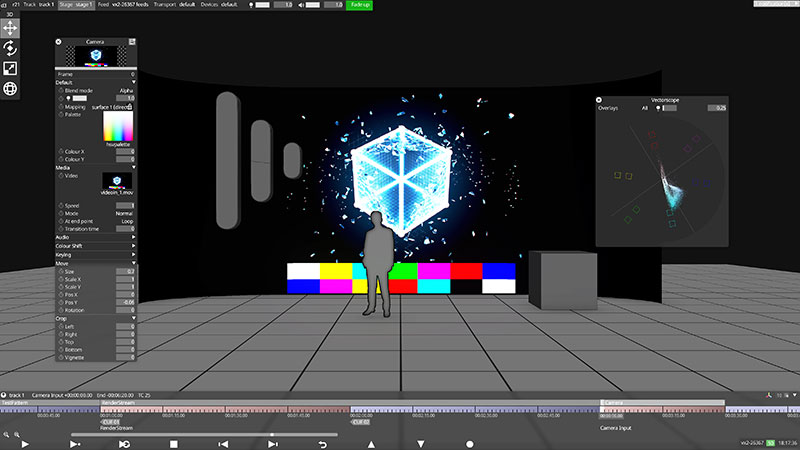 The new disguise software release r21 improves its Designer interface and RenderStream workflows for working with disguise's graphics processors, render hardware and servers, and adds new tools for managing colour workflows. The updates and associated performance increases are expected to affect all of disguise's industry applications, which range from live shows to virtual productions, television broadcasts and fixed installations.
Developed over the last 20 years, the disguise system is used to previsualise and deliver imagery designed for the concerts of some of the world's best known artists. Built in response to the experiences of industry experts and producers, the new release has been tested on live productions including the 2022 European Tour of German film score composer Hans Zimmer, and new theatre shows around the UK such as the musical Hedwig and the Angry Inch and the play The 47th – as well as virtual productions by La Planete Rouge in France and XR Studios at their new Hollywood studio location.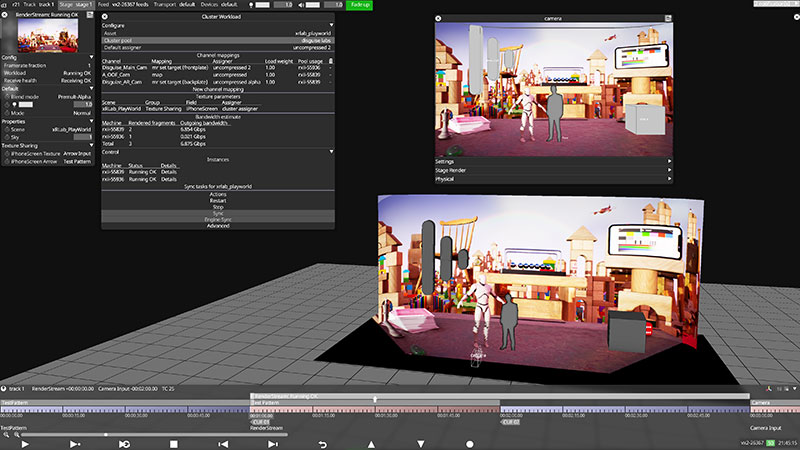 "What makes r21 stand out from the releases preceding it is that our team was able to test it with our user community on site for various productions – an extremely valuable opportunity that couldn't happen previously due to Covid restrictions. The ability to work alongside them and see first-hand what challenges they face is insightful for us as we develop solutions and features to address them," said disguise Head of Software Engineering, James Bentley.
Over time, Disguise has attracted a diverse population of users that includes workflow specialists, screen producers, creative designers and technical producers. The new features in its core software interface aim to help users from most backgrounds, work with disguise more efficiently. The release also improves disguise's RenderStream infrastructure - a core element within its workflow that integrates the disguise hardware, software, content engines and camera tracking to deliver consistent productions.
The RenderStream infrastructure connects the physical stage where the performers are, with the virtual set by integrating the disguise hardware, software, content engines and camera tracking. The same system makes it possible to scale a production by distributing rendering power across multiple render nodes, using a type of cluster rendering that ensures graphics are processed with as much performance as possible.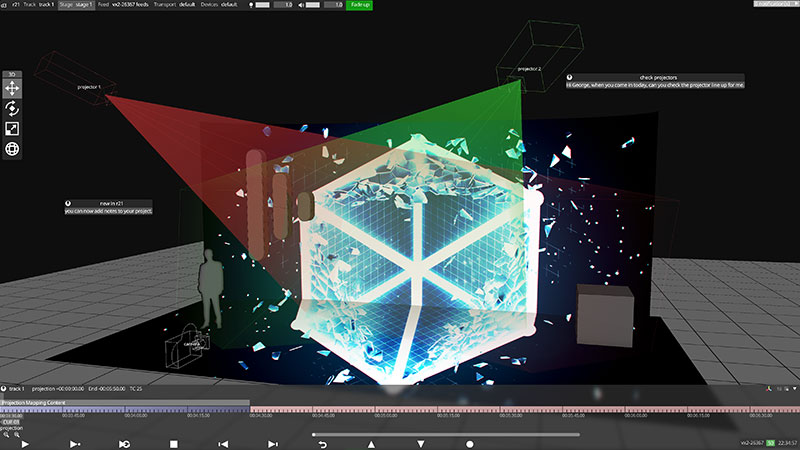 Since colour management is central to most productions, r21 has new features related to colour management within the disguise workflow. The team took a closer look at its existing colour workflow end-to-end, and developed new features that support accurate colour grading, as well as supporting the widely used colour formats.
disguise r21 is available to download for free from disguise's homepage and available in seven languages -- English, Spanish, German, French, Korean, Japanese and Simplified
Chinese. www.disguise.one