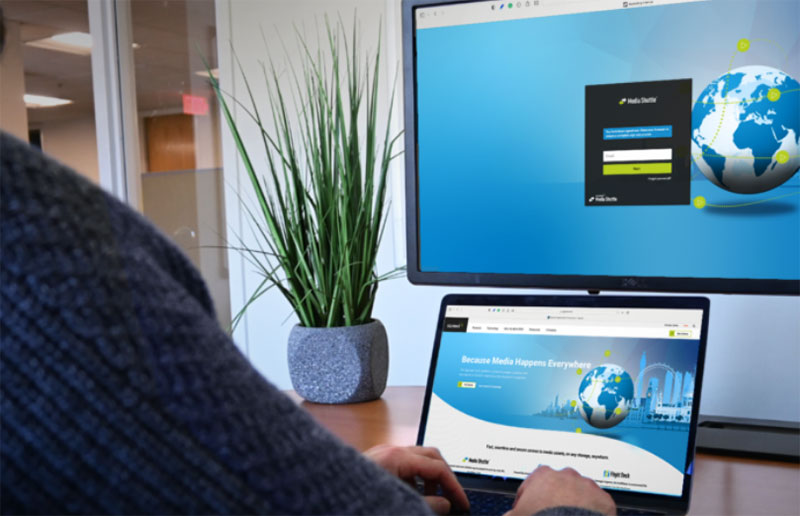 The Signiant intelligent file transfer platform has a new built-in media management service called Media Engine. Users of Signiant's software-as-a-service can use the engine to search, preview and use media assets across any storage that their Signiant service is connected to, from anywhere in the world. Federated searches – searching many data sources using one search process and interface – can be performed across multiple content repositories, both on-premises and in the cloud.
Results are immediately actionable via the services available on the platform, which are based on Signiant's fast file transfer capabilities.

As a cloud-native SaaS product, Media Engine is scalable, highly available and simple to deploy and manage. Media Engine will be included with every Signiant SaaS subscription as a way to extend the value of Media Shuttle, Jet and Flight Deck services beyond their initial file transfer functionality. This expansion of the core Signiant platform makes tools available that aim to help media companies work more efficiently and simplify operations.

Rick Clarkson, Signiant's Chief Product Officer, said that if Signiant users are to take better advantage of the platform's file transfer services, they need to access widely distributed content as easily as possible. "The platform's architecture enables us to bring a variety of new services to market for SaaS customers with a disruptive approach — Media Engine is the first of those services," he said.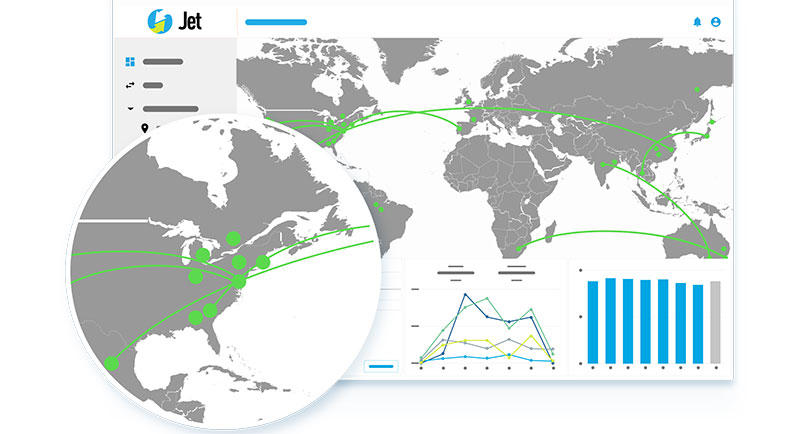 Media Engine will be included with Signiant SaaS subscriptions to extend the value of their services beyond file transfer - Media Shuttle, Flight Deck and Jet (above), made for enterprise scale file transfer using IP networks.
A year ago Signiant acquired Lesspain database software to begin enhancing the capabilities of the Signiant Platform. Media Engine is the first result of the collaboration between Signiant's internal development team and the Lesspain developers, and their plan is to continue to release other platform services into the future.
Media Engine users search by keyword and phrase, file type and so on to find assets across distributed storage. The media can then be previewed in any format and immediately downloaded or sent using Signiant Media Shuttle, a service used to create and customise send, share or submit portals for individual use.
Within the Media Engine interface, users will also be able to select a specific portion of a video asset by marking in and out points, and then move only the clip of interest – functionality commonly known as Partial File Restore. Furthermore, Media Engine's proxy and metadata framework is expected to ease the process of bringing cloud AI services to media operations – AI requires large amounts of data to learn and improve decision-making, and analytics uses AI for better data analysis.
Media Engine is immediately available to select Signiant customers, and general availability is currently scheduled for July 2022.
www.signiant.com