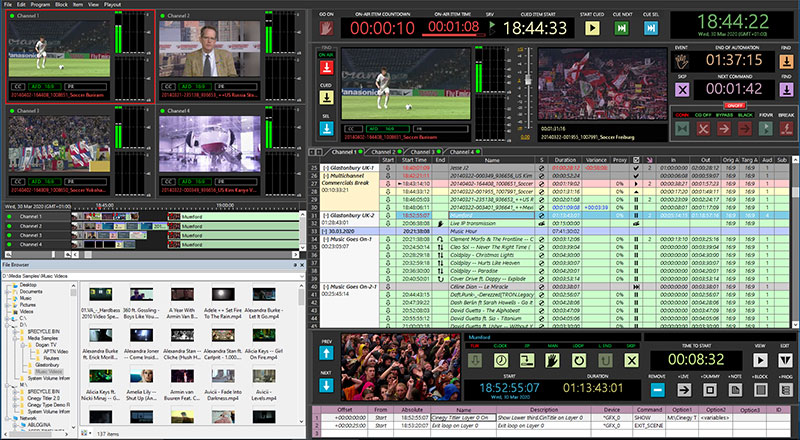 At NAB Show 2022, Cinegy and TrackIt will combine their expertise to hold a live demonstration of cloud-based production at the AWS booth, where Cinegy Capture will form a key part of the ingest workflow.
TrackIt specialises in helping organisations in the Media and Entertainment industry to architect, automate and optimise AWS cloud pipelines, and improves existing workflows by developing custom software and integrating APIs. Cinegy's ability to bring modern production workflow tools to cloud-based environments using its standard APIs creates a synergy between the two companies that supports the transition to flexible, scalable cloud-based production.
"Cinegy's work with TrackIt will play a part in enhancing the ingest and delivery experiences on AWS, one of the most used and stable public cloud platforms available," said Daniella Weigner, Managing Director of Cinegy GmbH. "Such collaborations really help developers bring higher quality systems to market."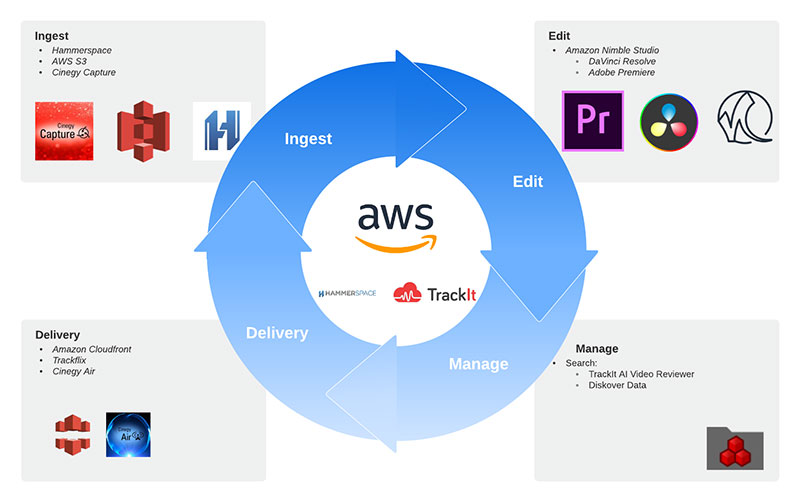 During the live demonstration at NAB Show, TrackIt will ingest content using Cinegy Capture. The stream will be saved to a shared global file system, Hammerspace, a service that makes dispersed network resources visible and accessible to remote data centres and public clouds. Cinegy Capture is used to control and centralise ingest. It changes the acquisition and transcode process by unifying the task of ingesting material and generating edit or web proxies. This system can be built as an appliance by combining a standard PC and one or more SDI cards, with the simple Cinegy Capture cross-platform control client – whenever or wherever needed.
Hammerspace in turn will give local access to the content at a remote Amazon Nimble Studio, a cloud editorial environment where teams can produce content entirely in the cloud, meanwhile onboarding and collaborating with artists, with access to virtual workstations, storage and scalable rendering on AWS. Cinegy Air will then support the final delivery, which will use Amazon's global CloudFront content distribution network (CDN).

"TrackIt will be working with Cinegy to demonstrate an integrated remote workflow created for modern broadcasters and streaming providers. Using Cinegy's video systems and TrackIt's integration expertise, providers can automate and accelerate complex media pipelines," said Brad Winett, TrackIt President.
Cinegy Air controls multiple channels playing to air, and meanwhile teams use it to plan schedules, program and commercial blocks offline, taking advantage of its flexibility and ability to play mixed format and mixed resolution content, as well as un-rendered edit sequences straight to air. Remote or local users can control the schedule and playout operation. Cinegy Air also enables simulcast outputs via SDI, NDI and/or IP streams for ATSC/DVB or web usage, and includes SRT support for secure delivery and reception over WAN and Internet. www.cinegy.com