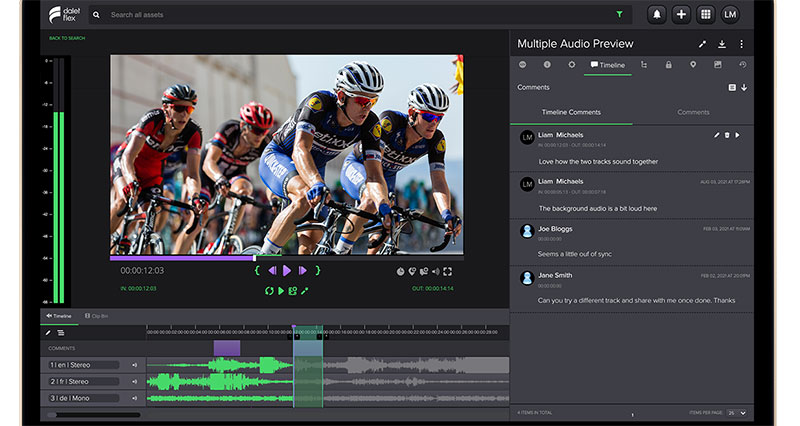 Dalet Flex for Teams makes Dalet's media logistics platform available as a service, hosted and maintained by Dalet. The new SaaS product lowers the cost of entry to Dalet's tools for users such as media companies, sports brands and corporate creative teams, due to its multi-tenanted architecture that supports scaling of operations.
Pre-configured workflows such as 'Library Management' and 'Multiplatform Content Distribution' are also available to make it simpler to manage interactive and multimedia content libraries, and support a hybrid or remote workforce. It also helps organisations automate content distribution across traditional, digital and social platforms, and build more dynamic archives in which data can continue to be searched and accessed at any time. The elasticity of the cloud is a way to quickly scale resources as needed, allowing greater control over budgets.
Multi-Tenancy
Software designed with multi-tenancy can run as a single instance on one server, and serve multiple tenants. In systems built this way, a tenant is a group of users who share a common access with specific privileges to the software instance. It gives every tenant a dedicated share of that instance – data, configuration, user management, customisation and so on.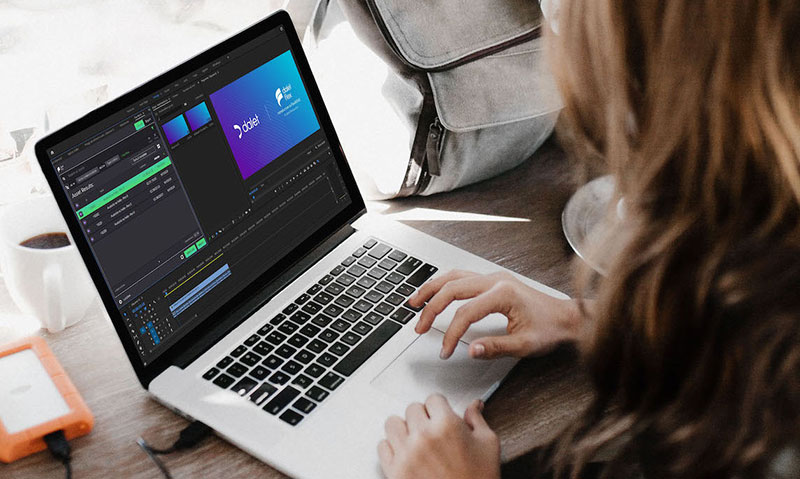 "Creative and digital media teams want to access tools in an affordable, straightforward manner that is easy to deploy. They also look for minimal overhead and the flexibility to manage the movement of resources, whether they are working remotely or in the office, or continuously onboarding and offboarding," said Mathieu Zarouk, Director of Product Strategy, Media Workflows, Dalet. "Dalet Flex has been cloud-native from the start to serve as a strong foundation for our multi-tenanted SaaS version. Its key workflows like library management and content distribution were conceived with cloud operations in mind, making them available to a wider audience."
Supplied on a subscription basis with three plans - Essentials, Growth, Advanced - Dalet Flex for Teams aims to make the convenience and affordability of a SaaS, available as a package agile enough to support the rise and fall of creative collaboration. Dalet Flex for Teams runs on Amazon Web Services (AWS) and is designed with Dalet's Zero Trust approach to security – under which any new signal or connection entering the network is initially blocked by default until various security policies are met.
Flex for Teams in Action
The system can be set up and running within one business day. Users log in via the web client to access Dalet Flex tools and workflows. The pre-configured environments are delivered with ready-to-execute workflows such as import /export, review and approval, and distribution. Dalet Flex for Teams' capabilities will be updated regularly through controlled maintenance releases, adding new features based on user inputs and feedback.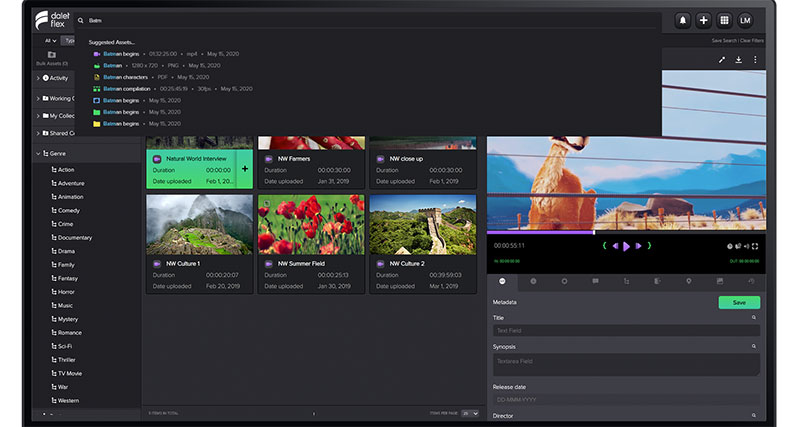 Dalet Flex for Teams handles metadata and asset management, and reduces set-up complexity.
Organisations do not need to deploy their own infrastructure or manage overhead. The SaaS model means that Dalet manages the complexity of the infrastructure and the running costs. The system scales securely and automatically, and balances the work load to maintain high availability and resilience.
Dalet Flex will continue to be available as an enterprise-grade media workflow platform available as a subscription, with custom offerings that can be tailored exactly to any organization's needs and specific requirements. Dalet Flex can be hosted by customers, in the cloud or on-premises, or by Dalet as a dedicated, single-tenant implementation. www.dalet.com