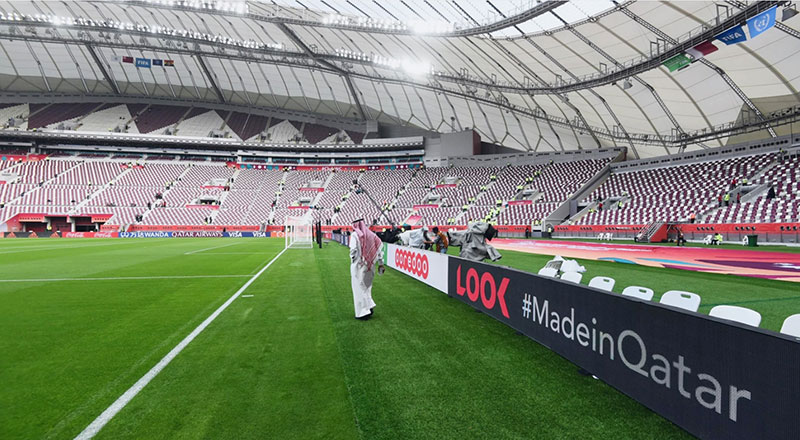 US broadcast network Fox Sports has acquired the EVS MediaInfra Strada Routing and Control system. Kevin Callahan, VP Field Operations & Engineering from Fox Sports, made the announcement on the company's booth during the NAB Show.
The FOX Sports production team will use the system to carry out the core routing and control operations at several large-scale live events. It will be delivered first to Qatar in October 2022 ahead of the FIFA Men's World Cup scheduled to take place in November 2022. It will then head to the USA for the live production of Super Bowl LVII in Arizona in February 2023, and from there will be deployed around the world at competitions such as the FIFA Women's World Cup in Australia and New Zealand and the 17th edition of the UEFA Euro in Germany.
IP Backbone with SDI Support
Kevin remarked, "This was a straightforward decision for us. MediaInfra Strada meets all of our requirements in terms of the orchestration, signal processing and manipulation needed for events of such a scale. EVS presented us with everything we were looking for."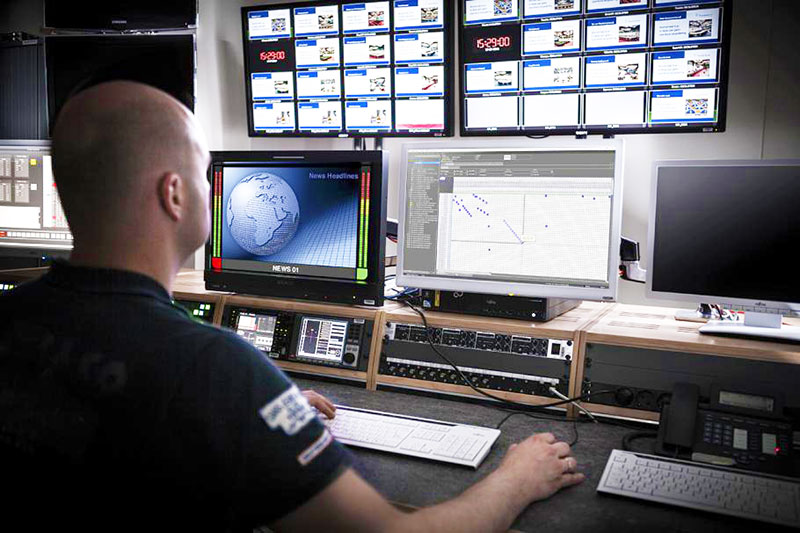 IP routing license
Launched in June 2021, EVS' MediaInfra Strada routing and control system is designed to solve typical routing challenges in most production environments. Built on an IP backbone and using functionality from EVS' Cerebrum and Neuron product lines, it continues to support SDI and meanwhile enables a transition to full IP infrastructures.
A turnkey system, MediaInfra Strada is built with the features of a real IP environment, consisting of customisable router control and high-density SDI to IP gateways, combined with Arista switches. It can be purchased as a replacement for an SDI router, serving as an equivalent set-up, with the option to grow into a complete IP backbone. The extensive list of implemented APIs and protocols like NMOS-IS04/05 makes it is compatible with most third-party broadcast devices.
User's Perspective
From the user's perspective, all of the underlying complexities are abstracted by the system's user interfaces. Since the live IP media streams become part of a hybrid router master, operators aren't likely to feel the difference between switching SDI sources or switching IP streams, and are also free to modify the interfaces and create their own router panels.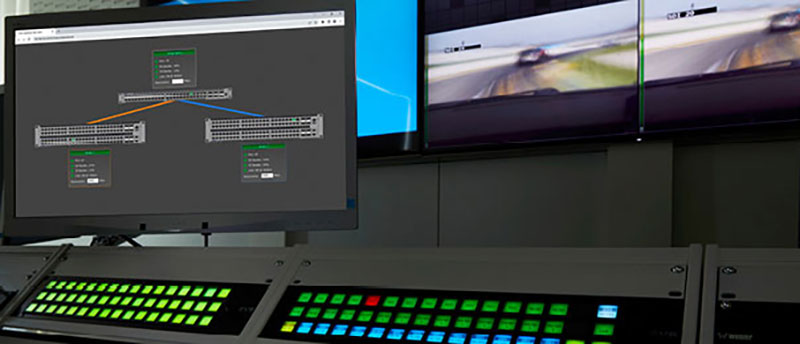 EVS Cerebrum
EVS tailored the MediaInfra Strada installation to the exact requirements of FOX Sports. For efficient, reliable real-time processing and compression of all video/audio streams, FOX Sports also chose to deploy the Compress and Convert modules on the EVS Neuron platform. Compress achieves extreme low-latency inter-site connectivity at a 10:1 compression ratio, and the processing capabilities of Convert come with a wide variety of I/O standards.
"We were impressed with the flexibility of MediaInfra Strada. Our team is looking forward to working with a system that they can reconfigure ahead of each event to properly address all the different workflow scenarios coming up for us," said Kevin. "The over-arching broadcast control and monitoring system, Cerebrum, also makes it a powerful, dynamic system that we can customise in a way that works best for us."
Cerebrum 2.3 – IP Core and New Web Client
The new version 2.3 updates - also announced at NAB 2022 - recently made to Cerebrum include, for instance, a new SDN license called 'IP Core' addressing the need for tighter network management within IP systems.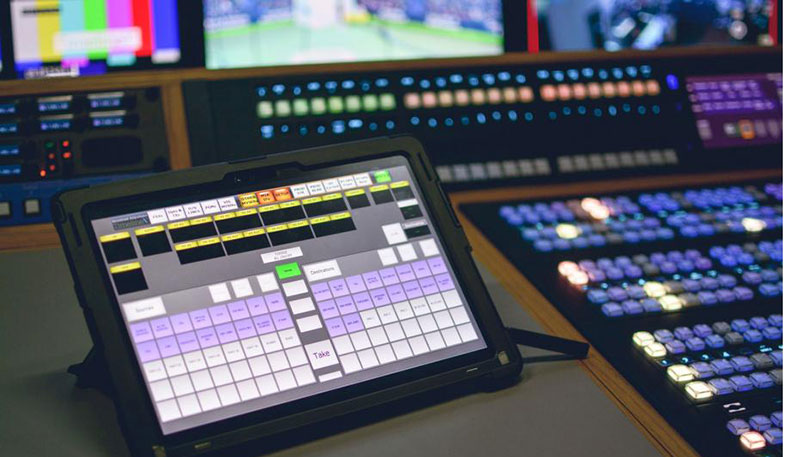 Scheduling License
"IP Core is integrated within Cerebrum, where it can support the control of increasingly complex network design without adding complexity for the operators," said Matt Salvidge, Solutions Manager at EVS. "Automatic steering of flows protects against over-subscription, and the monitoring capabilities allow timely troubleshooting." End-users are automatically notified about potential network overloads, giving them comprehensive, real-time bandwidth awareness.
Cerebrum also has a new web client for users who previously had to install their Cerebrum client application on a Windows-based PC or laptop. They can now view their customised control interfaces in a HTML5 web browser, which means they can monitor and control their router panels and other GUIs in a more flexible way, whether from within control rooms, equipment rooms, or remotely from a device. evs.com