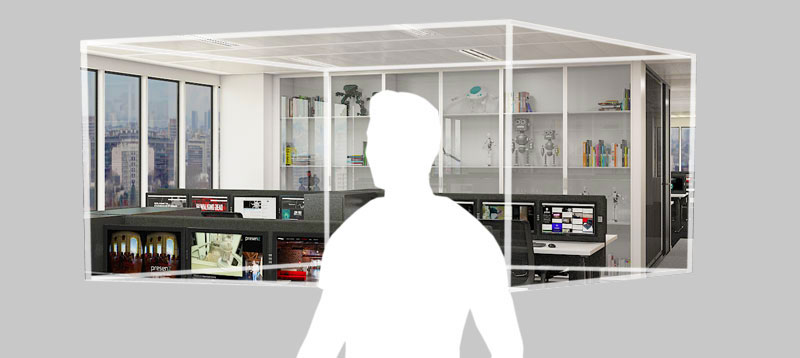 V-Nova, developer and provider of video compression systems, has been recognised by The Advanced Imaging Society (AIS) Awards Committee for the successful application of its Point Cloud Compression technology, winning a Lumiere Award.
Already an established member of the society, this achievement highlights V-Nova's successful collaboration with PresenZ VR, in which the V-Nova Point Cloud Compression was combined with PresenZ VR's 6DoF volumetric movie format to release a movie showcasing the future of immersive metaverse and media applications.
As part of the project, V-Nova Point Cloud Compression technology was able to compress hundreds of gigabytes of data to enable the movie to become a manageable asset. This could then be used in distribution, real-time decoding and consumption on all major VR gaming setups and enable users to successfully access high-quality immersive experiences.
Built on previous industry standards, MPEG-5 LCEVC and SMPTE VC-6, V-Nova Point Cloud Compression achieves performances that other technologies cannot attain. The resulting 6DoF technology responds accurately to the orientation and position of a VR headset. This allows the viewer to move around freely within the image with 6 degrees of freedom.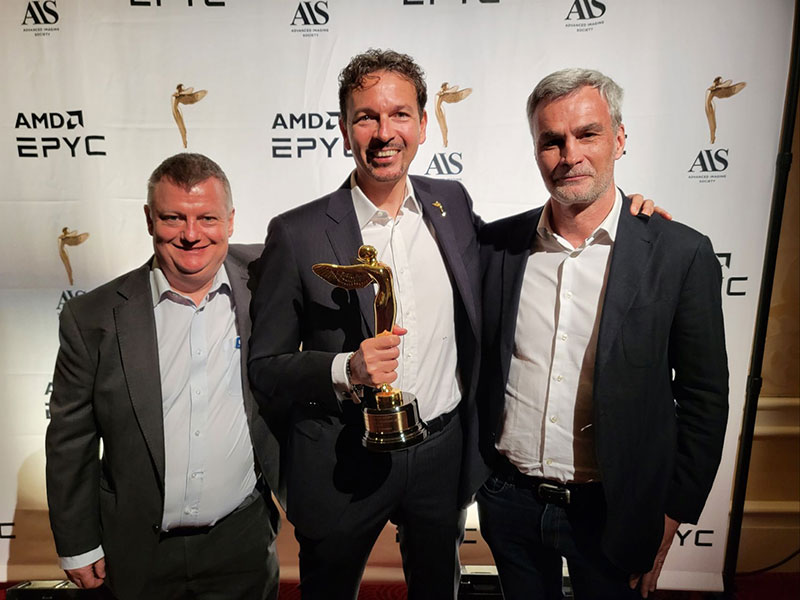 "We're immensely proud that the cutting-edge project we undertook with PresenZ VR to showcase 6DoF technology has been recognised by AIS for its Lumiere awards. This achievement is a testament to the capabilities of the ground-breaking Presenz VR technology, which has been fundamental to the success of this initiative," said Guido Meardi, CEO and Co-Founder, V-Nova.
The awards ceremony took place in Las Vegas on Saturday, 23 April during the NAB Show 2022. With its Lumiere awards, AIS recognises outstanding achievement in the creation of immersive storytelling via advanced visual technologies, including virtual and augmented reality. Previous individual winners have included Jon Favreau, Victoria Alonso and Martin Scorsese.
MPEG-5 LCEVC Showcase at NAB 2022
V-Nova was also among 20 supporting companies in the first MPEG-5 LCEVC showcase at NAB 2022. The capabilities of MPEG-5 LCEVC were demonstrated across a range of different use cases and devices. Within these, there was a demo of the enhancement of a regular HD h.264/AVC channel to deliver a UHD 2160p60 stream at bitrates below those used by today's HEVC deployments. In addition, MPEG-5 LCEVC was shown decoding on iOS, Android devices, set-top-boxes, HTML5 players and on VR headsets. www.lcevc.org
V-Nova joined a number of supporting companies demonstrating the expanding MPEG-5 LCEVC ecosystem of products and solutions for broadcast and OTT applications. These included AMD/Xilinx, Amlogic, Harmonic, Kynesim, MainConcept, NETINT, NVIDIA, Oregan Networks, Qencode, Red5 Pro, Resi, SBTVD Forum, SEI Robotics, Simplestream, SOUTHWORKS, Steinwurf, THEOplayer, Videon and Visaic.
Guido Meardi said, "The first MPEG-5 LCEVC showcase is a great example of the growing ecosystem of solutions available to operators and service providers to equip their video delivery with the latest MPEG standard. The technology is ready for broadcast and OTT services and now products are coming to market. LCEVC can enable many use cases by increasing quality of delivery, saving bandwidth and – importantly – computational power." www.v-nova.com