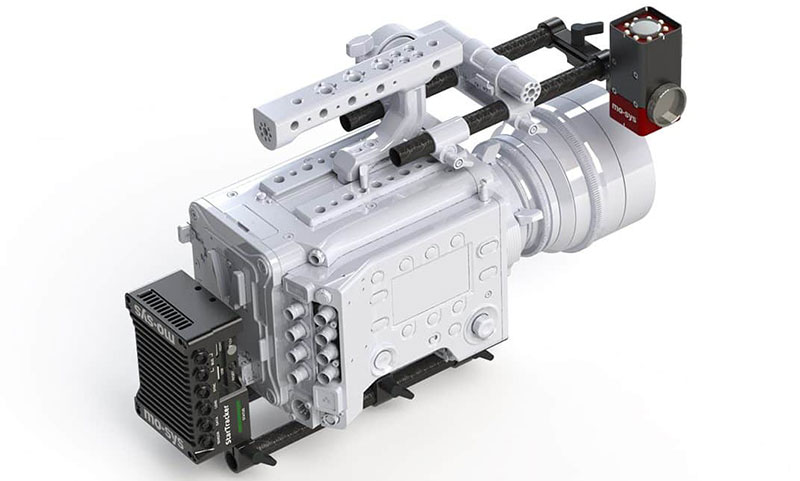 StarTracker Max
Mo-Sys Engineering camera tracking and remote production specialist will soon introduce two new StarTracker devices, plus an exchange programme. Mo-Sys are developers of marker-based optical camera tracking for Virtual Production. StarTracker Mini will extend the reach of the Mo-Sys system to a new market of small-scale Virtual Production creators. For StarTracker Max, Mo-Sys has focussed its tracking system on professional broadcast and cinematic use.
Aiming for twice the tracking accuracy of the current device, StarTracker Max performs absolute, high-resolution inside-out tracking – placing the sensor directly on the camera – optimising it for use in studio spaces up to 100 x 100m with no defined upper limit and, with appropriately sized and spaced Mo-Sys tracking stars, ceiling heights over 16m. It remains unaffected by occlusion and blind spots users may encounter when using outside-in tracking systems, where the sensors are placed in a stationary location.
StarTracker Max delivers 6-axis tracking with lens zoom and focus for precise blending of photoreal 3D virtual graphics with real-world scenes and objects. Its 120-degree field-of-view sensor supports tracking even on a camera pointing straight down, with zero drift accumulation and fast star map discovery, and its processor is detachable to make it simpler to handle.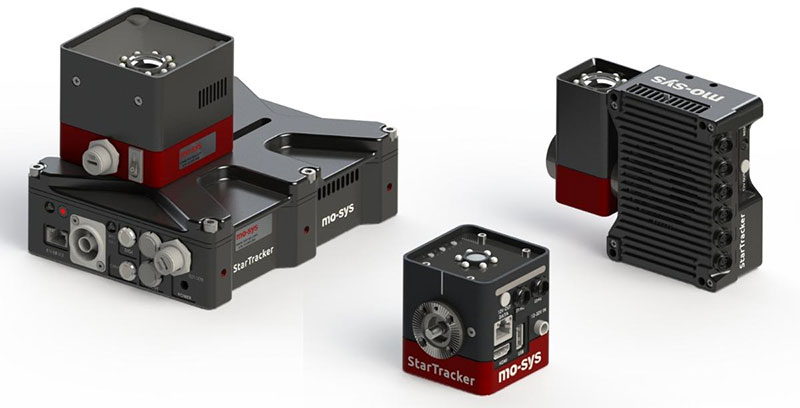 The current StarTracker (left) with StarTracker Max (right) and StarTracker Mini (centre)
The StarTracker Max system includes auto alignment, which simplifies set-up and results in accurate studio calibration. After the initial set-up, the system becomes autonomous with no need for daily re-calibration. With a new interface for iOS and Android, gen lock sync and a simple D-Tap power inlet from an external battery, the new device will also have a compact size, three times smaller and much lighter than the original.
StarTracker Mini is designed specifically for studio spaces with ceiling heights up to 3.5m, and floor space up to 10m2, and is expected to help streaming organisations and creative industries take their first steps into Virtual Production. StarTracker Mini incorporates a robust, wide-angle IR camera, unaffected by studio lighting, and serves as a practical set-up for office-type Virtual Production spaces using green screen, lower-cost LED walls or projectors.
Mo-Sys' 6-axis 3D camera tracking is combined with precise lens calibration to deliver affordable, accurate tracking. The processing unit has full power, but is integrated within a miniaturised design, allowing users to mount it to cameras, pedestals, jibs and gimbals without intruding on production. This new tracking system will use the same Mo-Sys lens calibration system as the current StarTracker.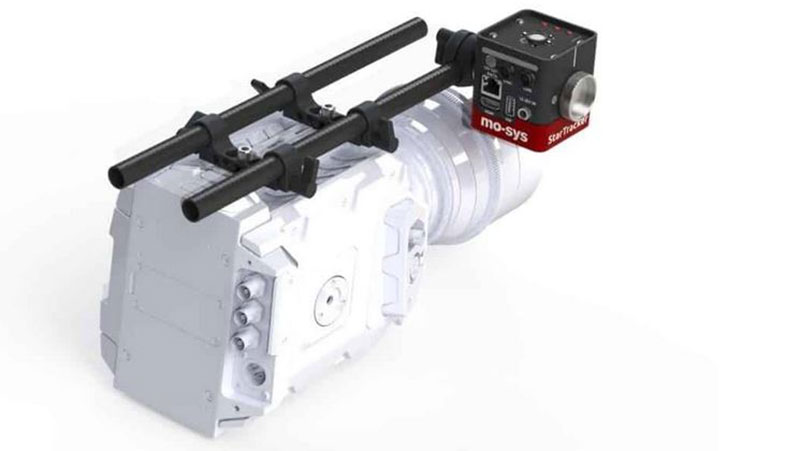 StarTracker Mini
Demand for the StarTracker Mini is expected to be high. To manage this, Mo-Sys has opened StarTracker Mini Priority Access Registration. Customers are invited to register their interest and will be contacted in order as stock becomes available. Selected registered organisations will also be invited to join the StarTracker Mini beta testing programme.
Mo-Sys has also launched an exchange programme. People who order the current StarTracker can choose a free exchange to StarTracker Max when stocks are available. Later on, StarTracker Mini users can also trade in their Mini for a StarTracker Max as their business grows. www.mo-sys.com