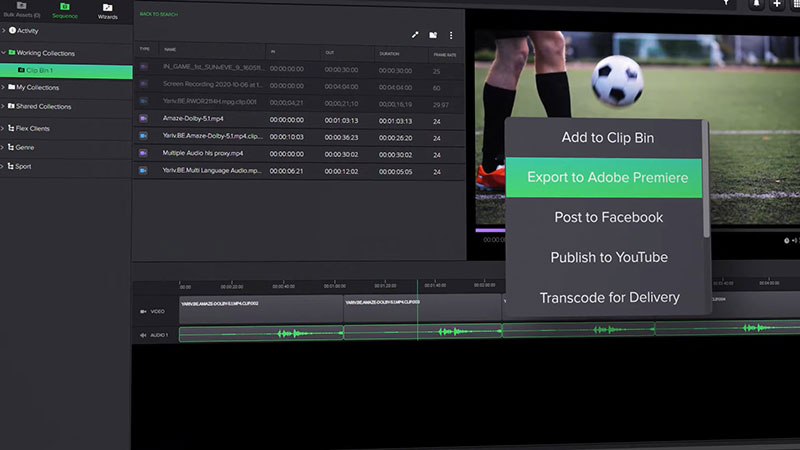 Dalet Flex cloud-native media logistics now has new capabilities that support Web Content Accessibility Guidelines, expanded language options and camera data management.
Dalet Flex was developed as a tool for media companies, brands sports leagues and other organisations that need to optimise their workflows for OTT, archiving, multiplatform delivery and content production, aiming to improve their supply chain flow and viewer engagement. Current customers include Arsenal FC, Audi, the National Rugby League, KCP, Migo and so on.

The new Dalet Flex release adds tools and language support that help users manage, create and deliver content more efficiently, starting from the moment of capture through distribution, monetisation and archiving. It also adheres to Web Content Accessibility Guidelines' principles, making it easier for everyone, including those with disabilities, to collaborate on projects.
Accessibility Guidelines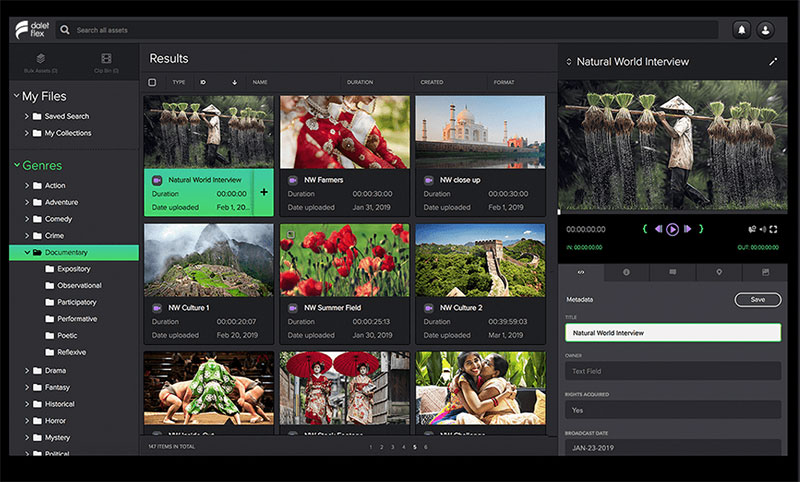 The Web Content Accessibility Guidelines were developed in cooperation with people and organisations from around the world, with the goal of setting out a single shared standard for web content accessibility. Dalet Flex is being adapted to meet the guideline's principles of perceivable, operable, understandable and robust content. The improvements range from colour adjustments for greater contrasts to area labels identifying interactive elements of the page, to reorganizing HTML elements and styles so that common items like checkboxes are easier to work with.
Language Support
Users can now switch the Dalet Flex interface directly between languages to make it easier to support multilingual workforces. Those requiring other language support should contact their Dalet representative for assistance.
Camera Data
Through integration with Dalet AmberFin, Dalet Flex's camera card and spanned clip management has been improved to support more straightforward, natural management of content supplied from camera cards. For example, users can archive or restore an entire card in a single operation, browse card assets and, for spanned media, capture basic information about each underlying file. As a result of these new features, users in the field or on-set should be able to organise and make content available to colleagues more efficiently.
Dalet is holding a webinar on 1 September 2022 to demonstrate new features in Dalet Flex. Register for the webinar here.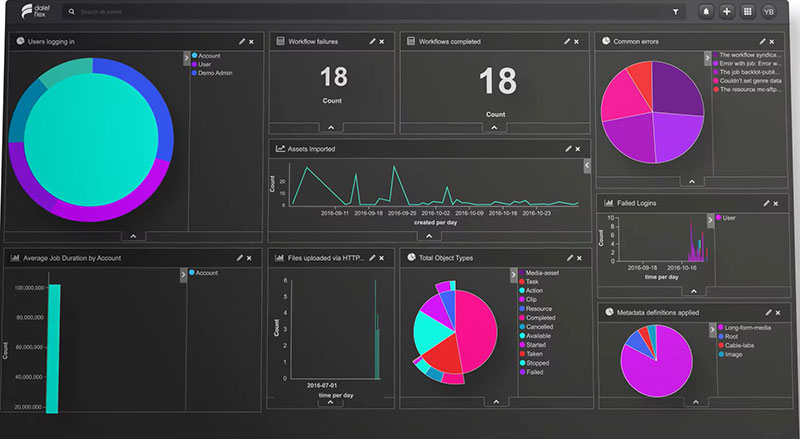 Dalet Flex for Teams
Dalet Flex can be deployed in the cloud or on-premises, hosted by Dalet or the user as a dedicated, single-tenant implementation. Dalet Flex for Teams, however, is a multi-tenanted, packaged SaaS for smaller workgroups and specific workflows, hosted and managed by Dalet. It makes key media logistics use cases, such as library management and multiplatform content distribution, more accessible through affordable, pre-configured workflows.
These tested configurations make it simpler to manage rich, multimedia content libraries, or automate content distribution across traditional, digital and social platforms. Others support a hybrid or remote workforce, and/or build a living archive. With the elasticity of the cloud also available, customers can quickly scale resources as needed while maintaining control over budgets.
Information about Dalet Flex for teams including subscriptions can be accessed here. www.dalet.com