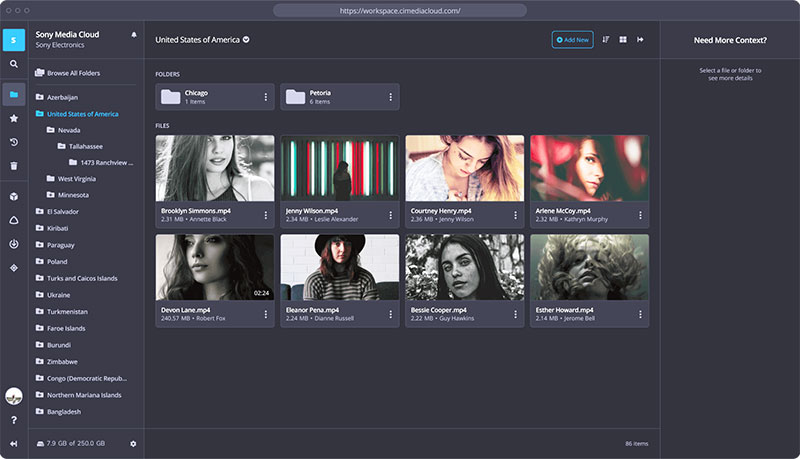 Sony Ci for video capture, backup, review, transform and post-production workflows without moving or copying content.
Teradek and Sony Electronics have formed a native integration between Sony's Ci Media Cloud and Serv 4K and Prism Flex, which are Teradek's 4K HDR encoding devices. Now, any camera used on-set, in-studio or remotely with a Teradeck encoder will be able to automatically upload 4K HDR footage to Ci, directly from the encoder. The intention is to allow productions in the cine and broadcast markets greater flexibility when conforming to camera-to-cloud workflows.
For instance, under this new integration, a film or broadcast team will have the ability to review, edit and deliver proxy files in a few minutes. This fast file transfer makes it possible to accelerate content acquisition workflows, while still delivering frame-accurate files for cutting, colour grading, frame grabbing, commenting and annotating. Content can be clipped, reformatted and shared without it ever having to leave the cloud.
Because all content is located in the cloud, this workflow doesn't depend on duplicating content across multiple systems, and instead allows processing to come directly to the content. It also allows internal and external stakeholders to work together on maintaining secure boundaries.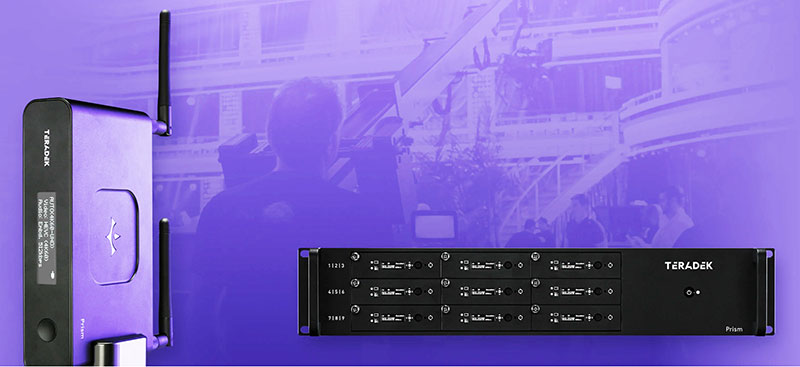 Teradek Prism Flex
Sony's cloud-based Ci allows users to capture, backup, review, transform and run post-production workflows without moving or copying content. It supplies the content acquisition portals, real-time collaboration, automated transcoding, rough cut editing, QC and archive functionality via a single SaaS product. As well as fast on-set configuration, users can fully customise the target folder structure and onboard team members without user limits, working the way they prefer. Optionally, files can be stored in a customer's own AWS S3 bucket so that they always maintain control of their content. Automatic notifications alert the team the moment new content is uploaded.
Teradek Serv 4K and Prism Flex will connect to Sony's Ci with a unique 8-digit code, and require no further applications. Serv 4K also monitors local iPad clients, and a Gold/V-mount solution for camera-back setups. Prism Flex offers live streaming and point-to-point decoding.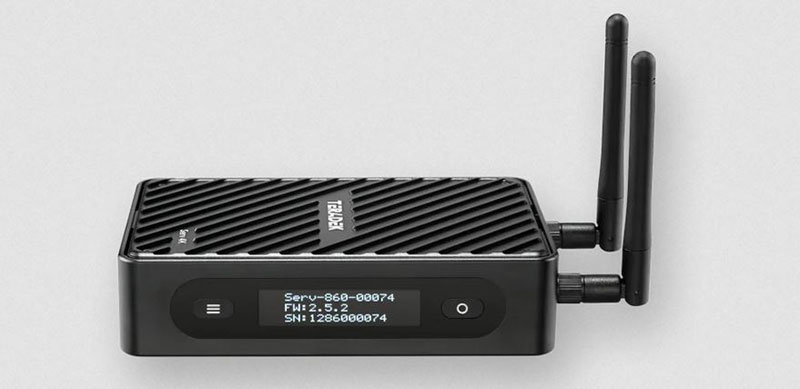 Teradek Serv 4K
"The future is cloud-based production," said Derek Nickell, Product Manager for Teradek Live Production. "We are positioning ourselves to accelerate the market towards collaborative remote production." Colin McDonald, Product Manager for Teradek Cine, said, "Teradek has become the leader in on-set encoding and cloud streaming. We are pleased to make these same cloud workflows and integrations available for Sony's established user base."
This new integration is planned to be available in autumn 2022. www.teradek.com