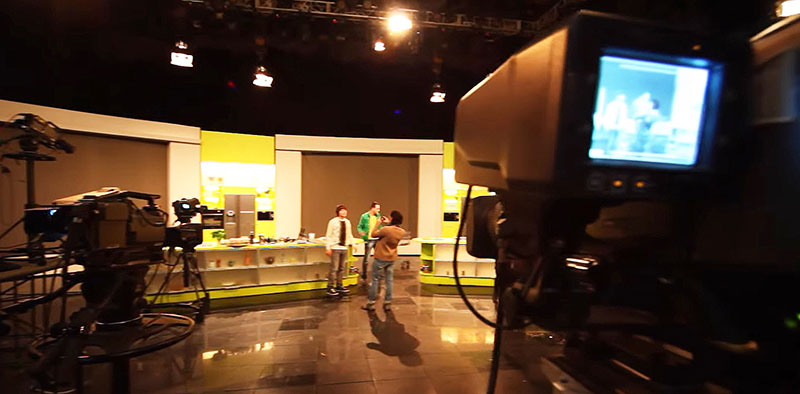 Audinate has continued to develop its Dante AV series of software applications for OEMs and users, capable of delivering AV-over-IP over standard Gigabit networks while preserving video quality.
Dante Studio is a new product that integrates PC applications with AV-over-IP. It includes a virtual transmitter, Dante Video TX, and an application to view a video flow, Dante Video Viewer. These tools work with the existing Dante Video RX receiving channel as a complete networkable AV workflow for system designers, integrators and end users.
Dante AV in Production
Adding Dante Studio makes it easier and more reliable to use the series' existing software in production workflows, and is compatible with Dante Controller for consistent ease of use through the AV-over-IP system. With Dante Studio, developers and producers can use high resolution, low latency Dante AV video directly in AV production applications, such as OBS (Open Broadcaster Software) or platforms like Teams and Zoom. All Dante AV cameras and sources can be monitored on the network for confidence, to aid troubleshooting and solve problems as early as possible in the delivery chain.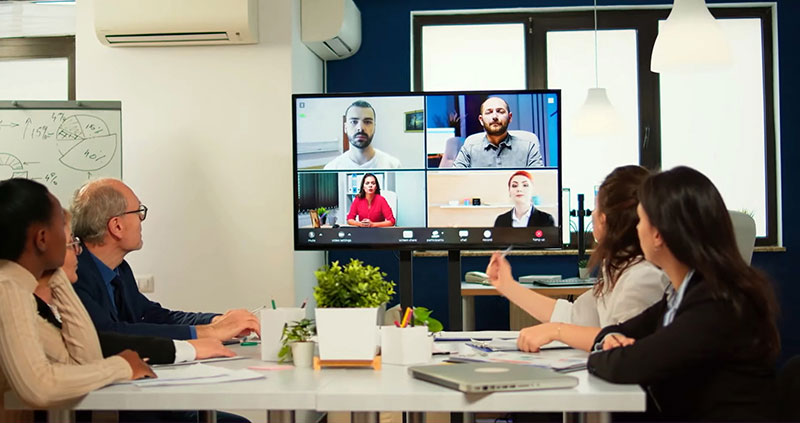 Laurence Crew, Senior Product Manager at Audinate said, "When we saw that the PC was going to play an increasingly important role in corporate, worship, education and even production customer ecosystems, we knew we needed to bridge the divide between AV and PC beyond simply connecting devices. These new tools both add functionality and ease the friction within workflows."

With Dante Video TX, users can create a Dante video stream directly from the PC by capturing the Windows display output, and share the entire PC screen to the network as a Dante AV flow. The receiving channel, Dante Video RX, enables Windows PCs to receive video directly from any Dante AV-enabled source. Dante Video RX and TX support 1080p resolution, 60 fps and system timing and synchronisation along with separate routing of video and audio elements. The tools will soon support 4K video and fit into Dante-based environments operating on standard 1 Gb Ethernet infrastructures.
Separately, Dante Video Viewer is a standalone application for monitoring video signals coming from devices on the Dante AV network. Users can monitor Dante AV signals without relying on a dedicated video-related application. Video Viewer can also be used to display a video flow full screen on a PC computer, turning it into a Dante AV receiver. Laurence said, "Dante Studio makes software and hardware products interoperable in the Dante AV ecosystem, assisting integrators and end-users who design and work with video networks."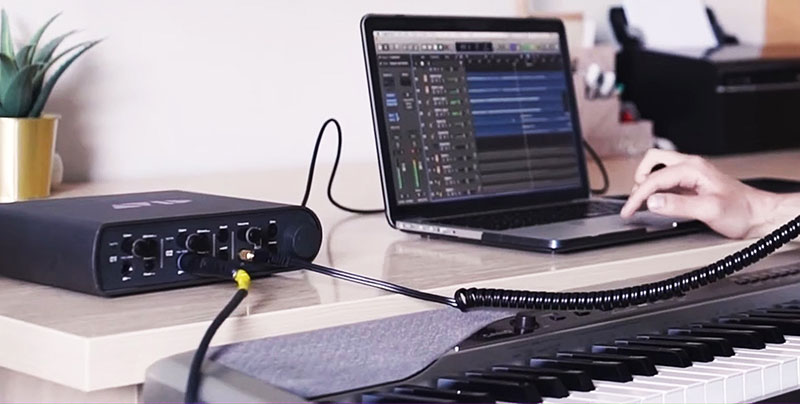 Dante AV Ultra and AV-H for H.26x
Among other changes to the Dante AV series is a dedicated name for the original Dante AV module – Dante AV Ultra. It is designed for applications that need the lowest latency and completely synchronized audio and video, such as image magnification and broadcast contribution. From now, all new products based on the original Dante AV module will be Dante AV Ultra branded and current Dante AV products will be rebranded to Dante AV Ultra later this year.
Dante AV-H is new software for OEMs, making it possible to incorporate Dante control into existing H.26x-based IP video product designs. H.26x is still one of the most widely used compression standards today. AV-H integrates industry standard Dante Audio into such AV-over-IP products as PTZ cameras, encoders and decoders using Dante Domain Manager. From there, users can independently route audio and video to wherever it is needed using Dante Controller software. Using Dante AV-H, OEMs can develop fully manageable video products that fit into the Dante ecosystem. www.audinate.com