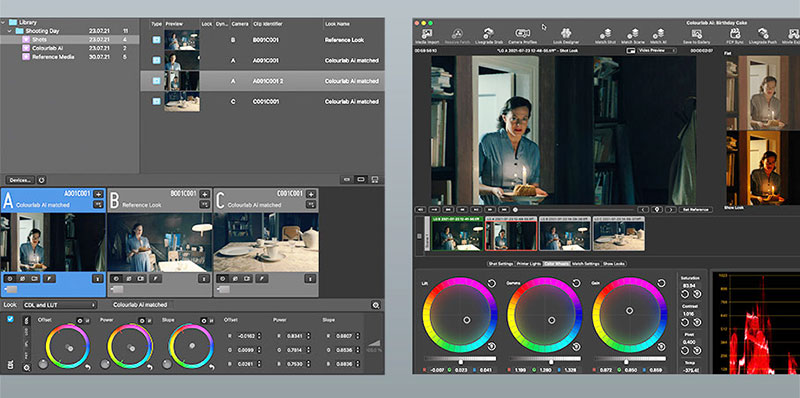 disguise has recently combined efforts with Pomfort to reduce technical barriers between Pomfort Livegrade Studio's established on-set colour grading workflow and the disguise virtual production workflow. Pomfort's Livegrade Studio now integrates with disguise Designer software, enabling the colour grading of video content within an LED volume via CDL adjustments.
For over 10 years, Pomfort have been focussed on simplifying digital film production workflows. Livegrade Studio is their application for on-set colour grading, technical monitoring and accelerating colour workflows in production environments. The software is usually operated by the DIT (Digital Imaging Technician), supporting the DP's vision while also maintaining image quality, and managing media assets and metadata for post-production.
The integration will allow filmmakers to cut down communication overhead while allowing camera departments to maintain their traditional collaborative approaches to realise the DP's visual intent, without the need to learn a new workflow.
Livegrade Studio Product Manager Wanja Nolte said, "As roles and responsibilities evolve with the development of virtual production, we constantly refine our software accordingly to keep up on Pomfort's mission to make the life of Digital Imaging Technicians easier by supplying them with tools that directly serve their needs."
A series of colour adjustment APIs connect the disguise interface to the Livegrade Studio one, enabling users of both platforms to control colour outputs on the LED walls, using the tools and devices they're already familiar with. Working in one station with the same proven workflow helps to ensure the blending of foreground action and background into one seamless output.
"The integration with Livegrade Studio represents a significant step in disguise's mission to democratise virtual production by reducing barriers to industry growth," said disguise Product Manager Camilla Powell. "By partnering with innovators like Pomfort, we can simplify colour workflows for complex creative visions while ensuring users can use disguise within their known workflow."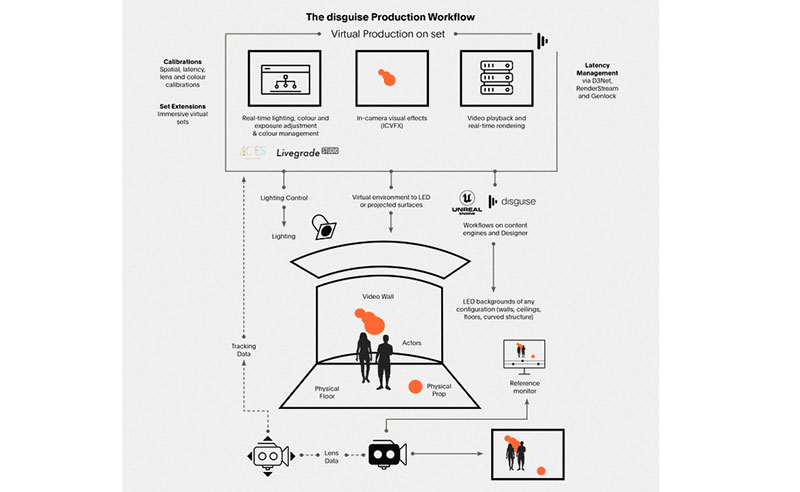 Livegrade Studio and disguise Designer link via a network connection. After adding the disguise system into Livegrade Studio's device manager, users can enter the IP address of the disguise system, load the CDL list of the current disguise Designer project and add the desired CDL to the slot in Livegrade Studio. From there, the CDL and saturation nodes can be used for colour adjustments of the LED wall.
Within Designer, colour management is set to ACES in the project settings, adding one or more CDL layers. Each CDL layer is then mapped to a content layer, such as a Video or RenderStream layer. Alternatively, the CDL can be directly defined on a Video layer itself. These CDLs are then available for control via Livegrade Studio, and will reflect any adjustments made within Livegrade Studio in real time.
Watch this short demo, here, to learn more.
"By connecting our communities together, users will be able to simplify and gain greater control of their colour workflows for complex creative vision. This is a significant step towards opening up disguise's accessibility for colour specialists," Camilla said. www.disguise.one