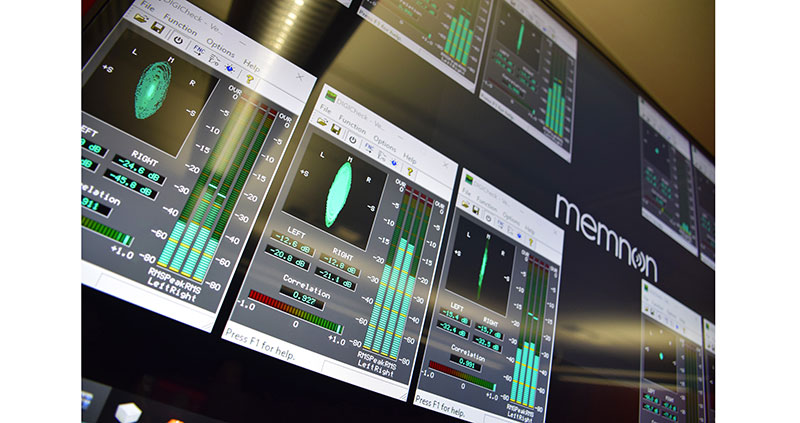 Global media preservation and migration services provider Memnon has begun work on a major project with New Zealand's archival agencies to digitally preserve the people's audiovisual (AV) heritage collections. The digitisation work needed to protect these precious sound and video recordings has received more than $40 million in government funding.
The project is titled Utaina, which means 'load the precious freight on board' in Māori. This phrase was used when advocating for the recording and preservation of Māori language and heritage. The project is expected to be completed in 2025 following the preservation of approximately 350,000 original AV items from Ngā Taonga Sound & Vision, 106,000 from The National Library of New Zealand, and 10,500 from Archives New Zealand. The first milestone was achieved in October 2022 with the ceremonial arrival of the first assets from the National Library for assessment.
History, Formats and Videotape
To understand the scope of work Memnon is undertaking, Digital Media World spoke to Michel Merten, Founder and Director of Business Development at Memnon. "The majority of the Utaina project's recordings are stored on professional video tape, mainly Beta tapes. Many of these come from the TVNZ archives that Ngā Taonga Sound & Vision manages on behalf of the Ministry for Culture and Heritage," he said.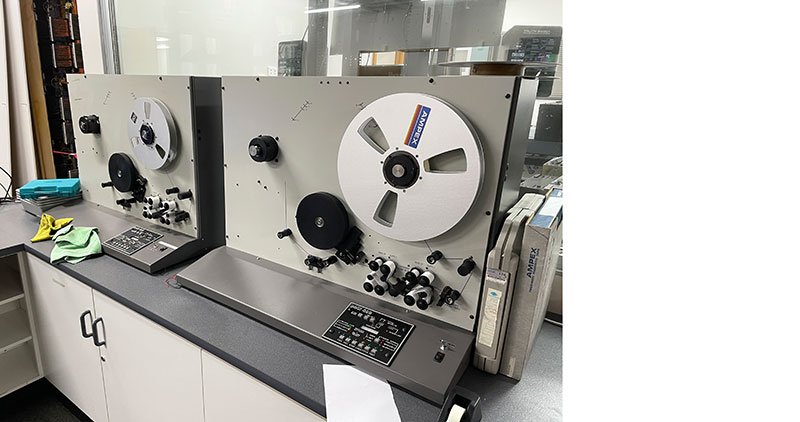 "The collections include large numbers of magnetic audio tapes as well, also known as quarter inch tapes. Overall, I suspect that we'll be handling anywhere from 40 to 50 different format types, including audio cassette tapes, disc, vinyl, the types mentioned above, and also many very rare formats."
Audiovisual Preservation Facility
As the archival migration partner for the nation's audiovisual collection, Memnon has built a dedicated audiovisual preservation facility in New Zealand to meet the project's specific requirements. Managed by Ben Whitney, Director of Production and Operations New Zealand, the Memnon facility is located at Avalon Studios in Wellington, New Zealand, and has about 800sqm available for tape storage, operations and quality control rooms.
"Logistically speaking, this was the best choice for setting up operations, since the archives held by Ngā Taonga Sound & Vision are actually stored at Avalon Studios," said Michel. "It's also only a short drive to The National Library of New Zealand and Archives New Zealand. We've been able to set up a world-class digitisation factory here and can adjust our workflows and equipment as needed to meet customer requirements."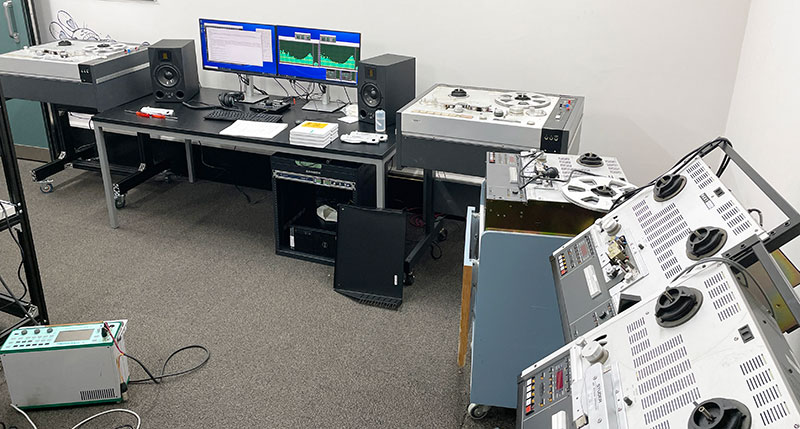 Since commencing in mid-2022, the initial phases of the project have involved the installation of specialist equipment and recruitment of industry experts. As much of the equipment needed for a project devoted to legacy formats is not available in New Zealand, Michel and the Memnon team needed to start from scratch and bring in all of the gear now in the facility.
From Analogue to Digital
One part of the Memnon team's work is preserving historical archives that are at risk of deterioration, despite being stored in climate-controlled vaults. Michel said, "Although the different formats will have to be addressed with different processes, every item must first go through an inspection phase. We examine each object to see if it can handle going through playback or if it needs an initial, physical treatment before actual digitisation begins. For example, some of the tapes will need to undergo a baking treatment first."
Over time, magnetic recording tape may become unplayable because the binder used to adhere the magnetic material to the backing becomes unstable, leaving a sticky residue on the tape transport. Playing a tape in this condition destroys the recording without accurately playing it. However, 'baking' or drying the tape at low heat often solves this problem.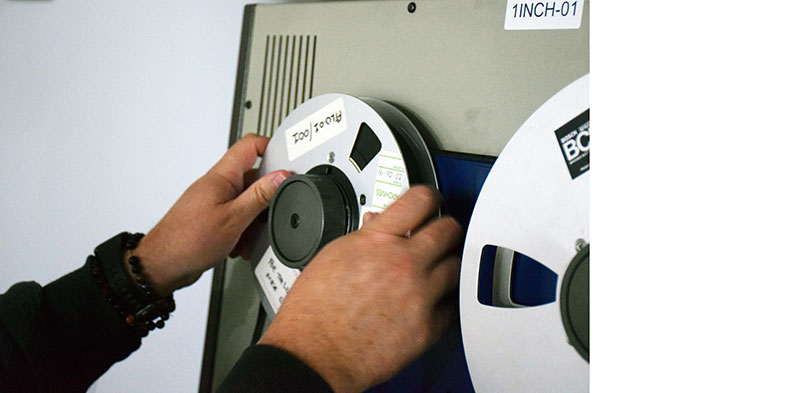 Other formats may only need a cleaning treatment, while some may not need any special treatment at all. The core of the operation uses Memnon's own proprietary workflow software, with which they integrate various third party tools, as well as their internally developed workflow orchestration layer. Once processing is complete, the digitised files go through QC before returning them to the customer.
Technological Obsolescence
But physical degradation is actually only one of many concerns facing audiovisual preservation efforts. While storing assets in climate-controlled vaults helps by slowing deterioration, Michel noted that digitisation is the best way to ensure the content will remain accessible. "One of the biggest threats we're seeing is that of technological obsolescence," he said.
"We've had to send quantities of heritage playback equipment from our Belgian, UK and American facilities, because all of it has now become totally obsolete. It is no longer manufactured and hard to find. We shipped two full 40ft containers from Belgium, including cleaning and baking equipment.
"Owing to its rarity, the equipment continues to become more expensive, while finding organisations with the technical expertise to maintain them becomes more difficult. The expense causes a lack of accessibility which, in turn, risks leaving us without individuals skilled in digitisation, leading to losing the capacity to play back and access the assets."
Developing Expertise
The new Memnon facility in Wellington has created exciting job opportunities and will be fully staffed by local talent. Currently, around 20 Memnon employees are working at Avalon Studios and actively expanding the team. "During our initial recruitment, we sought out individuals with extensive experience and knowledge of the equipment being deployed at the facility," said Michel. "Because we offer very niche services, it's crucial that our employees are well-versed in the entire digitisation process and workflows.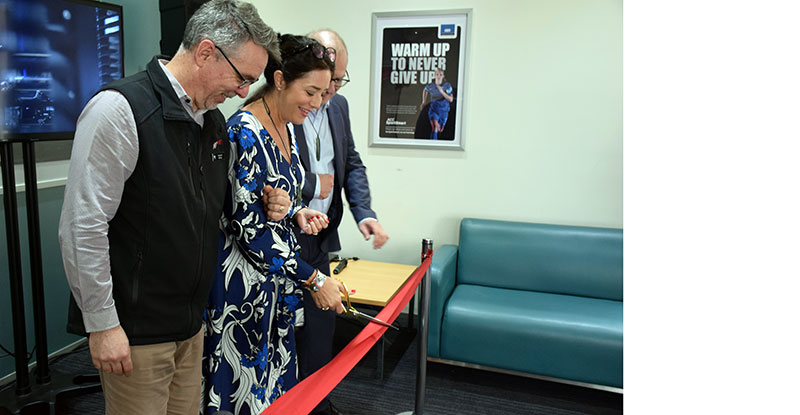 Director of Production and Operations New Zealand Ben Whitney (left), Memnon CEO Heidi Shakespeare (centre) and Founder and Director of Business Development Michel Merten (right) cut the ribbon at Memnon's New Zealand facility
"To ensure this level of expertise, the New Zealand senior team travelled to our Belgium headquarters for training, while we sent members of the Belgium team to New Zealand for six months to hold local training sessions. We also plan to continue coaching and development both in Belgium and locally with regular visits from our international teams."
New roles are expected to open as the facility ramps up and offers similar services to other agencies, institutions and private companies, in New Zealand, the Pacific and the rest of Australasia. "The space at Avalon Studios is now a Memnon regional facility where operations will continue after the Utaina project is completed," Michel said. memnon.com