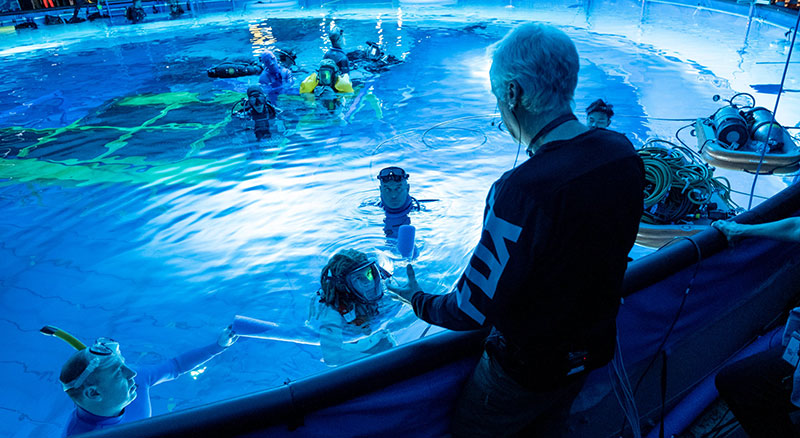 The scope and requirements of the pipeline developed for 'Avatar: The Way of Water' pushed the skills and capabilities of the production team at Lightstorm Entertainment. Geoff Burdick, Lightstorm's senior vice president of production services and technology, began looking for ways to handle the new demands.

Managing a massive pipeline relies on more than data processing alone. It involves having tools to hand for evaluating content as it is shot. "We evaluate live camera feeds in a manner as close to the cinema experience as possible, so we can make real time decisions on set," said Geoff. "This saves time during shooting, helps the visual effects vendor Weta Digital, and keeps our post production and mastering process simpler."

The production intended to shoot 4K HDR at a 47.952 fps, which would support the stereoscopic process, but feeding that amount of data was a stumbling block at the time. "We needed to enable that spec through our entire production pipeline, involving real time feeds to our DCI-compliant projection set-up, which we used to view live camera feeds in 3D 48fps in both 2K and 4K, 3D 24fps in 2K and 4K, and 3D 24fps in HD," Geoff said. "Certainly, very little hardware was available to support that."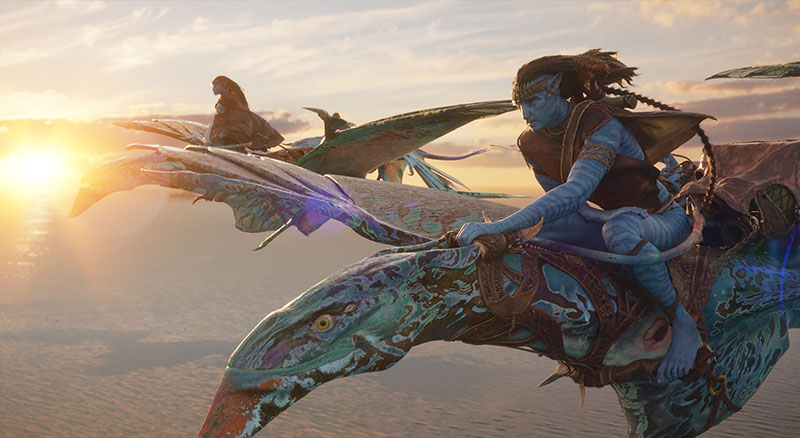 As he and his team looked for suitable equipment, trying to explain their goals, they found no instant answers. "However, the developers at Blackmagic Design understood the vision, and had ideas as to the best pathways to make it happen," he said.

Working closely with the production's 3D Systems Engineer Robin Charters, Geoff's team began to define every aspect of functionality. They chose to incorporate the Blackmagic Teranex AV standards converter, Smart Videohub 12G 40x40 router, DeckLink 8K Pro capture and playback card, UltraStudio 4K Extreme 3 capture and playback device and ATEM 4 M/E Broadcast Studio 4K live production switcher as the management hardware for the various feeds.

"During live action photography in 2019 and 2020, the Blackmagic team was in constant contact with us, ensuring that every piece of their hardware performed as expected," said Geoff.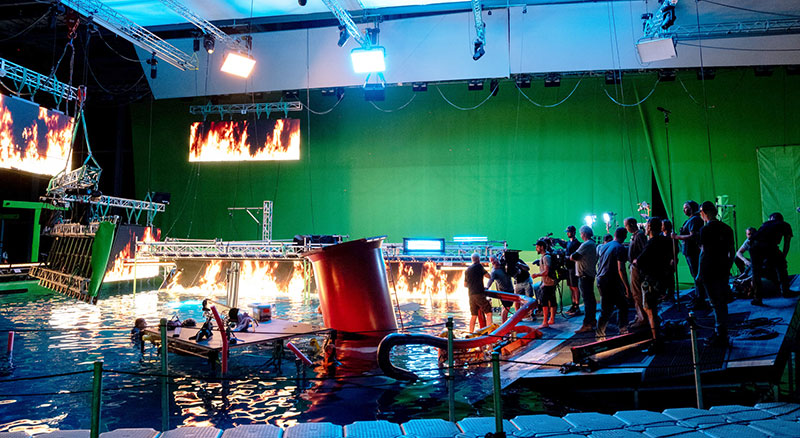 The pipeline involves real time conversions handled by the Teranex AV and fed through the Smart Videohub 12G 40x40 and the ATEM 4 M/E Broadcast Studio 4K to display playback and review throughout the set. While making footage immediately available for review, the multiple-resolution playback system also served as a necessary quality control set-up.

"This level of control is very important as we move into shooting at higher resolutions with higher frame rates and dynamic ranges. Meanwhile, exhibition equipment is capable of displaying all this and more," Geoff noted. "As critical as this cutting edge system is, it's all in service of the story. In fact, the goal is for people NOT to notice the tech. When the audience loses themselves in the movie, we know we've succeeded." www.blackmagicdesign.com