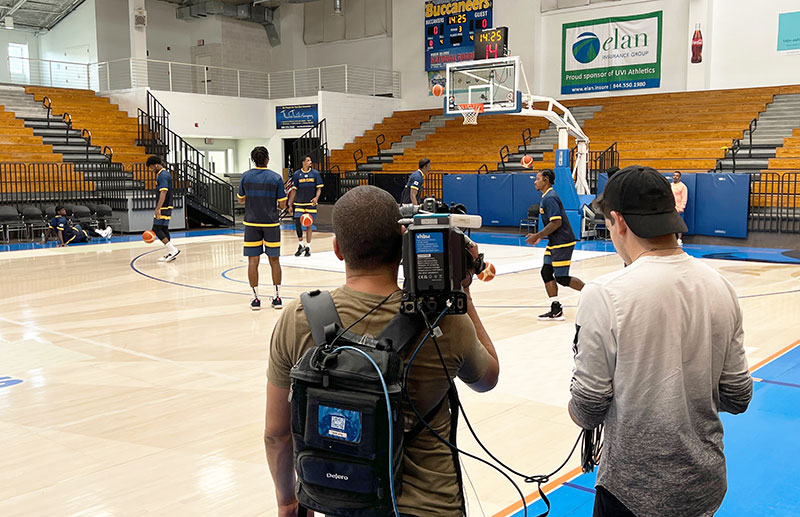 The qualifying matches for the 2023 FIBA (Fédération internationale de basket-ball amateur) World Cup have been taking place worldwide over the last 15 months. Depending on their location, live coverage of the events is not always straightforward. Spanish production company, Quality Media Productions, has successfully completed live coverage of the FIBA Qualifiers held in the Bahamas, situated between Florida and Cuba, and the US Virgin Islands, next to Puerto Rico in the Caribbean Sea.
Quality's team handled the events as multi-camera productions, and were responsible for transmission to multiple broadcast networks, serving sports fans around the world.
Nine Dejero EnGo mobile transmitters were deployed on site, two of which were used for fill and key graphics for FIBA themselves to package content at the venue. Meanwhile, three Dejero WayPoint receivers located at Quality's hub and master control room in Madrid received the camera feeds and the packaged content. All signals and media were then uplinked via satellite for global distribution.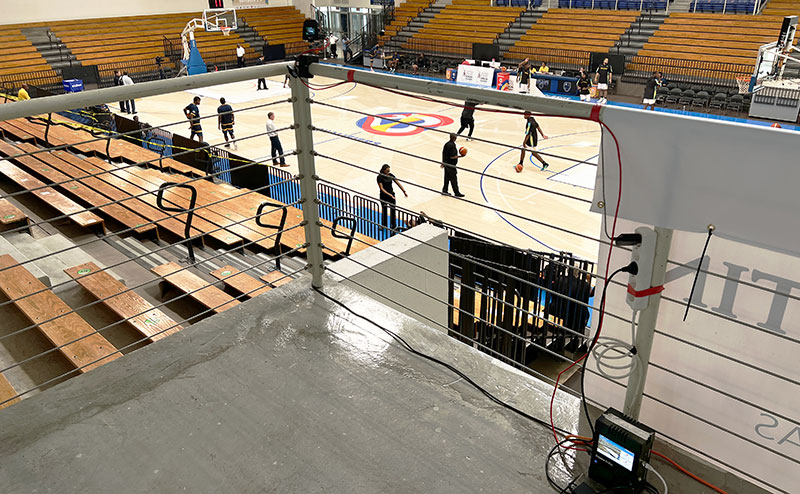 Network Aggregation
EnGo mobile transmitters feature Dejero's Smart Blending Technology, which aggregates multiple IP connections, including wired networks such as broadband and fibre, and wireless 3G/4G/5G, Wi-Fi and satellite networks. The result is high-speed, reliable internet connectivity, allowing the team to transmit broadcast-quality live video while reducing the costs of production overheads.
"As the EnGo blends cellular networks from multiple carriers, we did not have to rely solely on the venue's limited connectivity or worry about the logistics and costs of getting a satellite truck to the island," said Pablo Reyes, chief production officer and partner at Quality.
"Our experience with the FIBA Qualifier games live coverage demonstrates that, by using network aggregation techniques such as Dejero, we can literally go live from quite remote locations, achieving the kind of resilient connectivity that is required to transmit live high-quality video of major sporting events."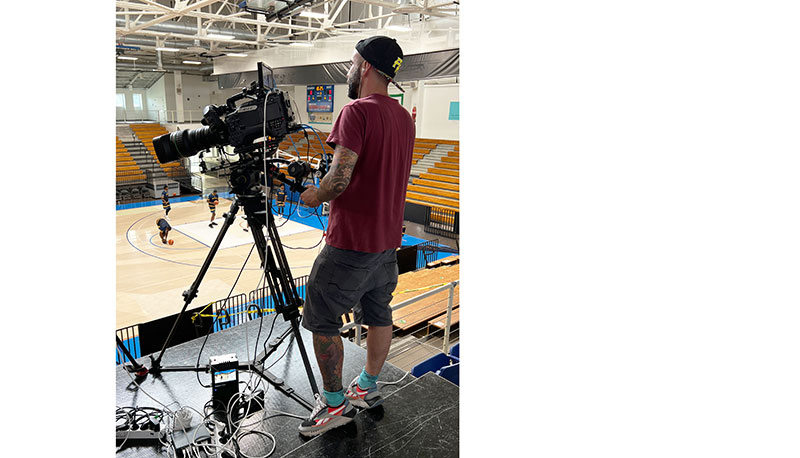 Lean Production Model
Quality only needed to fly the EnGo transmitters and cameras out to St Thomas, resulting in a lean, remote production model. Because the devices are easy to operate and don't require a complex set-up, the camera operators and crew were ready to go live within 48 hours of landing. Because the producers, directors, graphics operators and technicians were receiving the live transmission of camera feeds, without interruption, they could remain in Madrid to look after further packaging and distribution as required.
The EnGo's intercom feature established two-way, full-duplex voice communication between the hub and field personnel, which was crucial for live interactions during the FIBA Qualifiers productions. A microphone at the hub was connected by an XLR audio cable to a WayPoint receiver, so that the director could communicate with camera operators using smartphones connected to the EnGo. The EnGo also has AES 256 encryption to keep audio and video data secure when transported over public internet links.
Time and Budget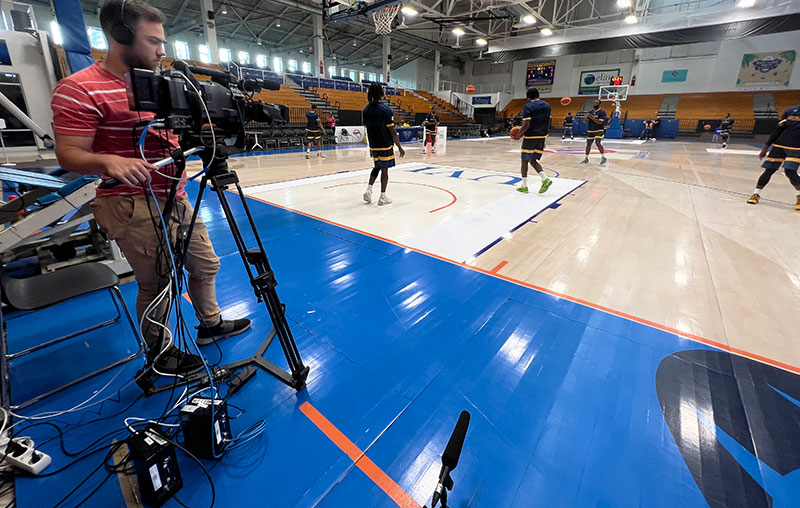 According to Pablo Reyes, this workflow represents an opportunity to save on flights and accommodation, local logistics and related expenses, and save the time a production crew would have to spend travelling to and working at the sites. Furthermore, a satellite truck for remote production would have had to arrive by private sea freight, and involved customs compliance and insurance. "By using Dejero, we save between 60 and 75 percent of the set-up time and cost of a traditional workflow," he said.
Quality uses Dejero connectivity devices and software to support remote productions for about 50 broadcasters and sports federation customers worldwide, including FIFA, FIBA, FINA, IWF, Rugby Europe and various world sports committees, plus many private sports promoters such as Grises de Humacao and Peter Auto, on top of 35 Spanish Federations. www.dejero.com