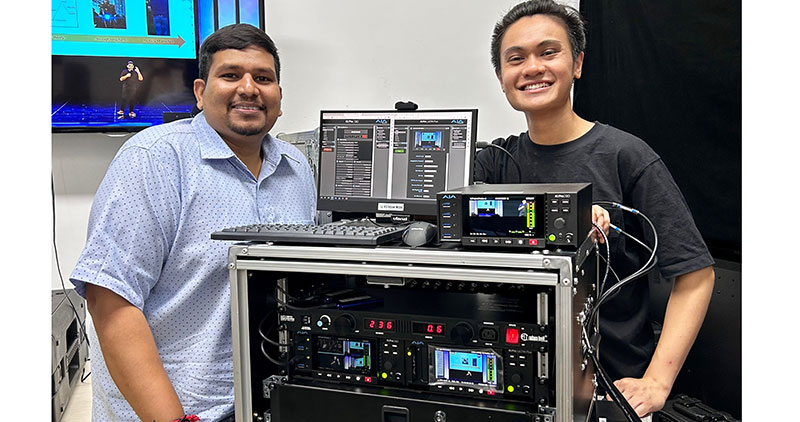 Founded in 2019, VStream Media in Singapore specialises in remote live production services, including technical AV planning and workflow design, along with on-site training and systems integration. As demand for remote productions has increased, VStream Media added the AJA Ki Pro GO multi-channel H.264 recorder to its workflow. The device has enabled its team to achieve redundant, multi-channel recording and simplify its content delivery path.
Ki Pro Go operates with up to four channels of simultaneous HD and SD recording to commercial USB drives, network storage or both, with redundant recording options. It has four 3G-SDI and four HDMI digital video inputs with flexible channel assignments, supporting connections to video sources including cameras and DSLRs. Owing to its input frame syncs, video inputs do not have to be genlocked.
The device features de-interlacers on each input, which means progressive (p) recordings can be made from interlaced (i) inputs. Two-channel embedded audio or balanced XLR analogue audio can be assigned to any of the recording channels. Multi-channel matrix monitoring allows a user to view multiple video channels on single HDMI or SDI displays, and an enhanced super out places timecode, media status and audio meter overlays over the SDI and HDMI monitor outputs.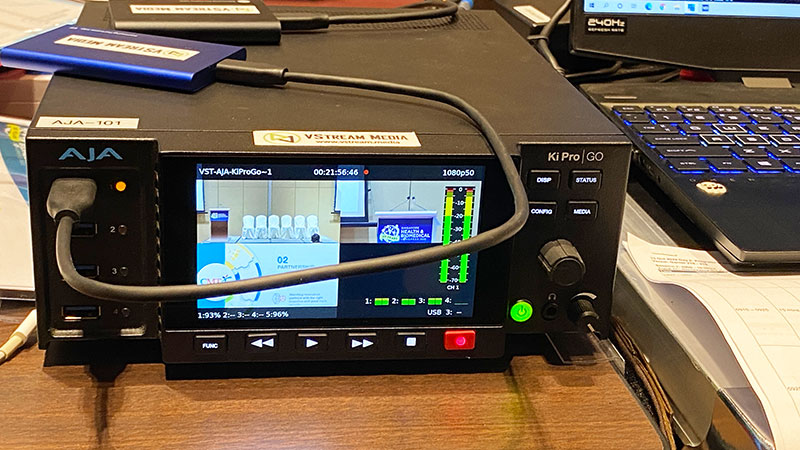 Ready for the Cloud
VStream Media considers H.264 recording best suited for cloud-based workflows. For most events the company takes on, remote speakers call in via a video conferencing platform using a webcam with 720 or 1080 resolution. The VStream Media team then sends multiple SDI feeds out to AJA Ki Pro GO for recording to off-the-shelf solid-state-drives (SSD), with another SSD as a backup.
This approach results in redundant, multi-channel recording. After the event, the team can upload the files to the cloud quickly. This gives the client's editorial team almost immediate access to the file, so that they can download the footage straightaway, regardless of their location or whether their internet connection is limited.
Adarsh Mohan, VStream Media Co-founder and Managing Director, commented, "Ki Pro GO makes our workflow simpler and more flexible. When it comes to remote live event production, we need to be sure that all equipment can perform well, which is why we are using AJA gear. The AJA products give us a very stable workflow."
As well as Ki Pro GO, VStream Media uses a diverse range of equipment, including an internally developed multi-video broadcasting platform, PTZ cameras, and several other AJA devices. Examples of AJA equipment deployed across VStream Media workflows include the AJA KONA 4 I/O card with a breakout box and other AJA Desktop I/O hardware, U-TAP SDI and HDMI USB 3.0 capture devices, and the FiDO-2T-12G two-channel 12G-SDI to single-mode fibre transmitter.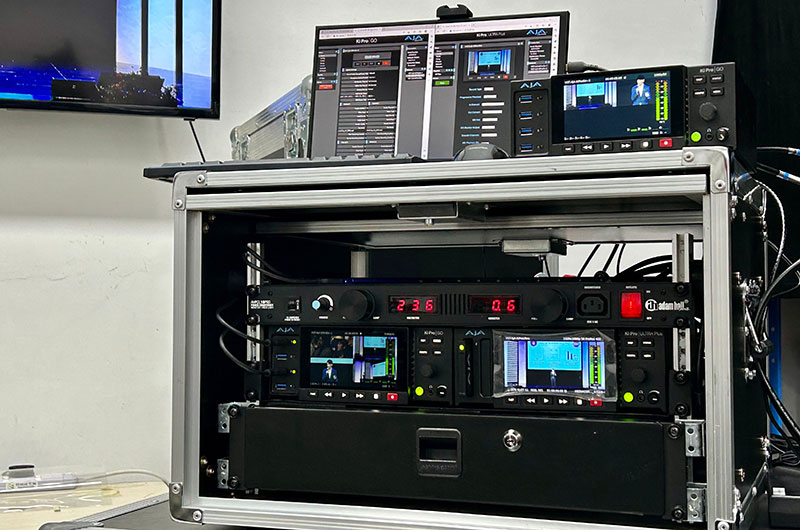 Passion for Innovation
Adarsh Mohan and co-founder Ang Ming Song established VStream Media with a vision to keep their processes and systems completely up to date for clients. Using PTZ cameras and NDI technology in productions was the primary focus at the time they launched, and they've since continued augmenting their workflows. Its internal R&D team works alongside the operations team to explore and push technological potential. Once proven in the research lab, they implement these workflows in real-world scenarios.
Because of that continuous interest in innovation, the company was more than prepared for the sudden pivot to virtual events. Adarsh Mohan said, "We have clients and AV partners coming in daily to discuss new production ideas, so we have to constantly think on our feet and come up with creative options. AJA products like Ki Pro GO are essential to achieving that by helping us to create a cleaner, more effective workflow." www.aja.com