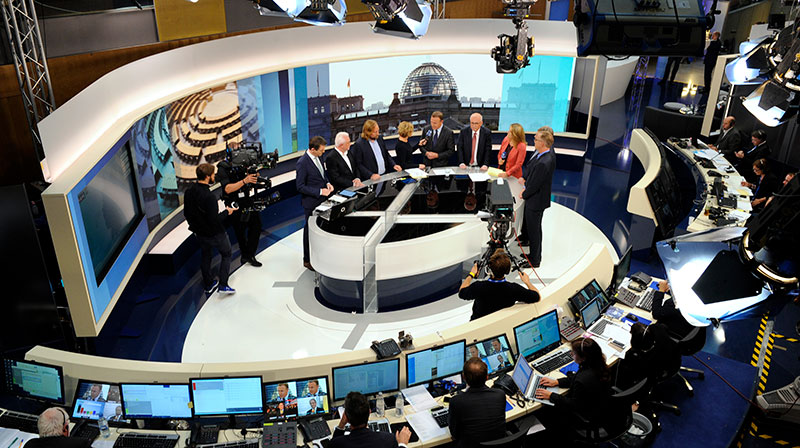 Studio Berlin – part of Studio Hamburg Group, based in Berlin with offices in Cologne and Lüneburg – designs and operates a broad portfolio of services and systems supporting small to large TV productions. The company has TV studios in Berlin and Hamburg for talk show and political talk formats, a fleet of four up-to-date OB vans for sports and entertainment shows, and flight case packages for reality TV and show productions worldwide.
Studio Berlin also runs post-production facilities in Berlin and Munich, as well as Cologne, where their R&D department devoted to IT is also based.
"Our company captures high-profile entertainment, reality TV, political, sports and TV shows, and we also post-produce the content," said Martin Oberdorfer, head of IT at Studio Berlin. "More than 15 years ago, when a tape-based workflow was still the standard, we started developing our own tapeless recording servers to carry out complete production workflows in combination with our own video asset management systems."
More Channels, Fewer Servers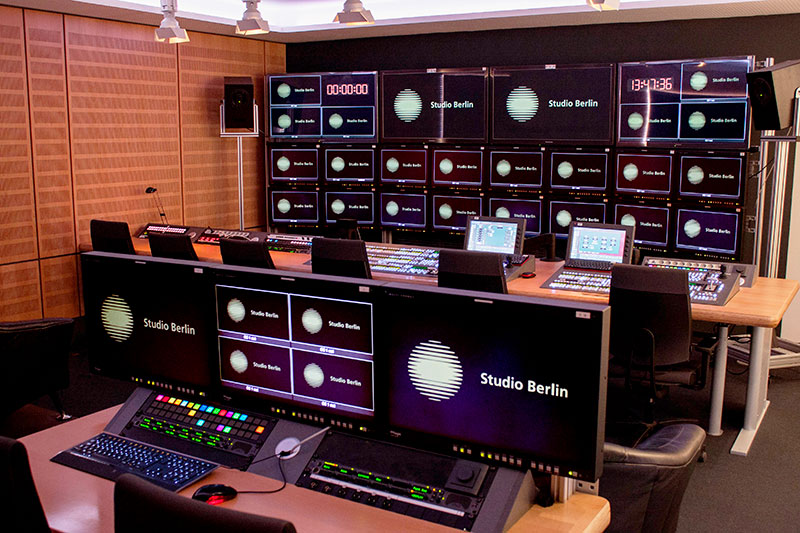 Studio Berlin specialises in automated, nonstop recording for productions that require high reliability and availability for daily episodes. Studio Berlin started with one-channel systems and expanded to 16 channels as demand, tools and processes evolved. Over the years, the company has gained experience from several hundred production deployments and recorded well over a million hours. For example, last year the company recorded 24 1080p50 feeds for a concert and used two 24-channel servers for the Amazon Studio comedy show 'LOL: Last One Laughing' in Germany, produced by Constantin Entertainment for Prime Video.
Studio Berlin has now reached 24 simultaneous, full-HD ingest channels on a single video server using two Matrox DLE5/X2/100 capture servers and an M264 S4/100 multichannel, PC-based 4K XAVC encoder/decoder card, which operators control with Matrox DSX SDK.
At the same time, this configuration makes it possible to record eight UHD channels 2160p25, which is enough for some reality formats. Or, with a second M264 S4/100 card, Studio Berlin can record 8x 2160p50 for shows and concerts. The studio team calls their recording system 'storyhotel nonstop', which reflects Studio Berlin's focus on 24/7 recording. Through it, Studio Berlin achieves high channel density, and real, redundant recording with proxy videos generated in parallel.
Users can deliver real-time, file-based data transfers via secured NAS, encrypted hard drive or internet transmission, and distribute low-latency live streams from recorded sources.
Remote Monitoring and Operation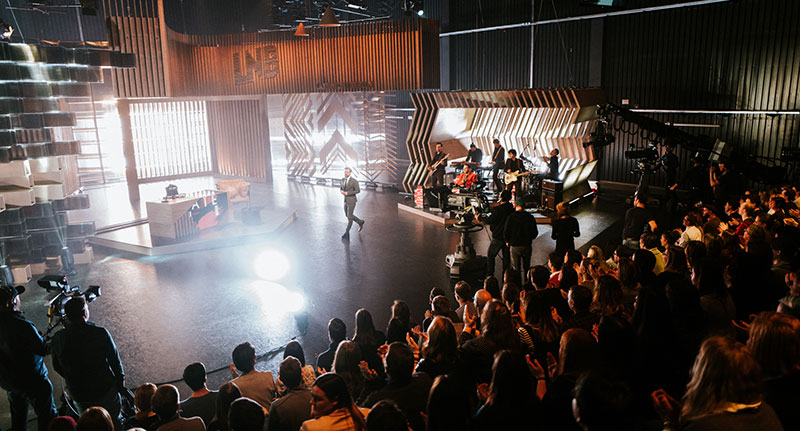 A remotely monitored and operated system, storyhotel nonstop has a compatible logging application for indexing the content, also remotely via live stream, with file validation with checksum verification and file integrity check after file split or close. It can also be integrated with on-premises and cloud-based video asset management systems with automated failover and using the MXF OP Atom Wrapper format.
Studio Berlin appreciates now being able to bring only one system to a production site – formerly they would have to send multiple servers. As costs rise for transportation and energy, compact, systems help to save money and also resources.
Christophe Crespin, OEM sales manager at Matrox Video, EMEA, commented that the Matrox DSX SDK has been available for 19 years and is still a preferred platform for developing live video applications on Windows/Linux, regardless of the I/O connectivity required – multichannel SDI, ST-2110 or compressed IP.
"The number of Matrox DSX SDK users continues to grow, as well," he said. "Matrox Video puts engineering effort into bringing development tools to the market that support live video production in the cloud. Many successful applications for 12G-/3G-SDI or ST 2110 workflows still exist."
Ready for Change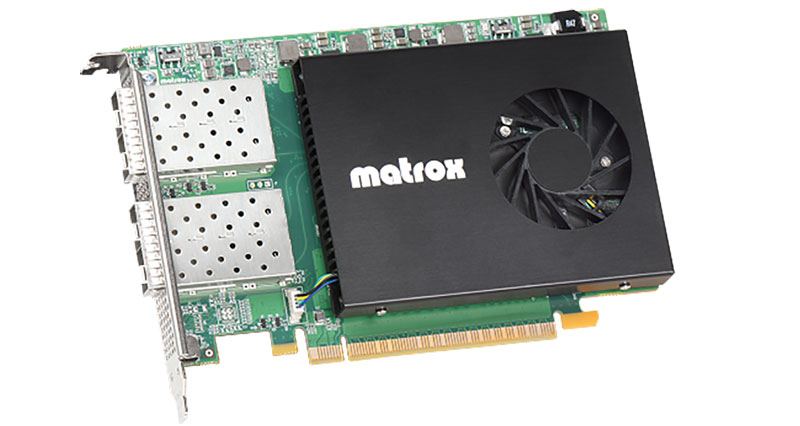 Matrox DLE5 Q25 NIC card
Martin at Studio Berlin said the company's engineering team has other ideas that it would like to experiment with in the short term. "One idea is to cover some specific productions where an ST 2110 infrastructure already exists using the Matrox DLE5Q25 or X.mio5 Q25 NIC cards, which can support up to 32 simultaneous 1080i ingest and playout channels per NIC. This would enable us to go even higher using multiple cards," he said. "It will depend on how quickly the number of cameras increases on these shows and when they will start transitioning from SDI to ST 2110."
"On our side, we're ready. Our X.mio5 ST 2110 NICs use the exact same DSX SDK as the 12G-/3G-SDI cards, so we handle time-stamped video and audio buffers in the same way we do with our current SDI application. All the complexity of ST 2110, NMOS, PTP clock, 2022-7 and telemetry tools will either be managed by the X.mio5 IP or by the SDK." www.matrox.com