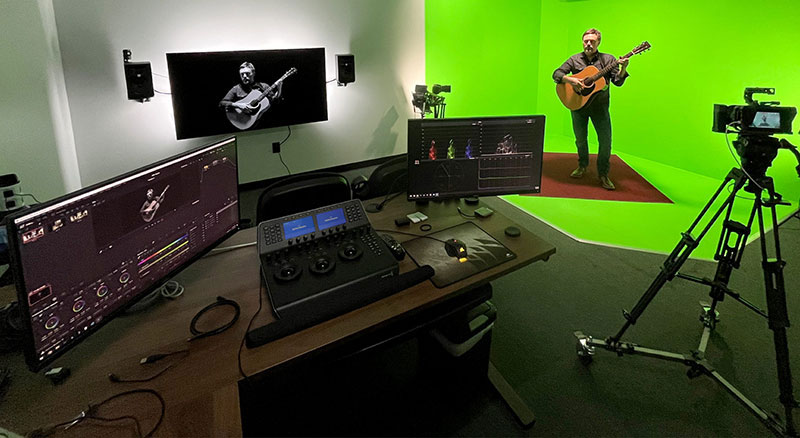 Immersive Music/Media Group (Immersive MMG), an audio and video production facility based in Lancaster, Pennsylvania, works with audio clients ranging from producers to audio engineers to musicians.
Immersive MMG Creative Director Ken Mertz said, "It's important for us to work with clients, either in-house, remotely, or a combination of both. For example, we were approached by producer Matthew Shell, also an engineer and songwriter, who was interested in creating Dolby Atmos versions of several of his own projects. Although he was on a tight schedule, he still wanted a hands-on approach to the mixing of his compositions."
Hands-on Approach
The studio uses DaVinci Resolve Studio's Fairlight audio post production tools and a 5 bay Fairlight Advanced Console for mixing and mastering. "Matthew sent us his stems ahead of time, and from there, we loaded them into Fairlight and set up Atmos mixes in-house," Ken said.
"He came to our studio and was able to make the final adjustments to five songs and return home with the rendered files the same day, due mainly to the smooth workflow within Fairlight." The stems are collections of specific audio sources mixed together that are to be handled downstream as single units.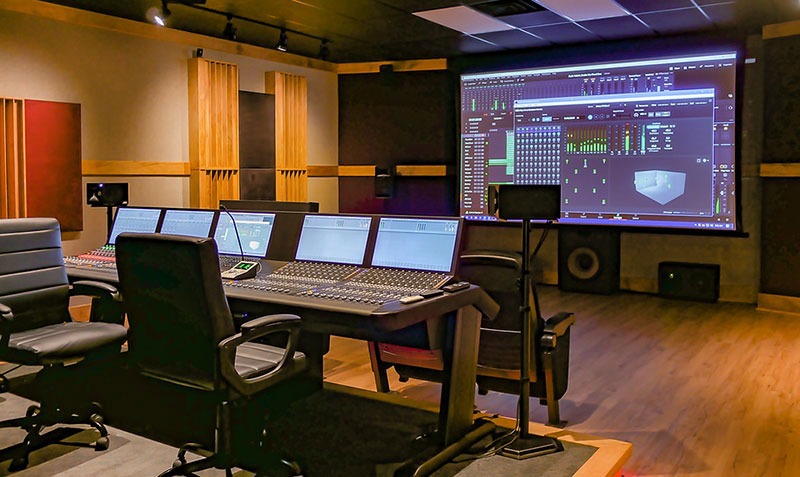 Immersive MMG engineer Chris Keeney noted, "We can mix with native Atmos integration and patch ins and outs to and from our other in-house hardware, computers and speaker setups, all from within Fairlight's Patch Input/Output menu. The ability to swap the order of effects, dynamics, and EQ [equalisation] in the Fairlight mixer gives us extra control when we need it, allowing us to serve a greater variety of workflows."
AV Services Integration
Despite its location away from an urban centre, Immersive MMG's Dolby certified sound studio is a recognised destination for audio services. Based from the start on DaVinci Resolve, the facility now also uses Blackmagic Pocket Cinema Camera 6K and Pocket Cinema Camera 6K Pro digital film cameras, as well as using DaVinci Resolve Studio for editing and grading.
"Using a combination of Blackmagic Design hardware and the all-encompassing DaVinci Resolve Studio software, we're now able to integrate audio and visual elements, and realise the potential of the modern studio in the process," said Immersive MMG Project Coordinator Ron Kenes. "This flexible approach has allowed us to make a distinctive range of services available to the musician and post production communities."
Immersive MMG's video room is equipped with an 8ft x 10ft x 8ft green screen corner set-up, two Pocket Cinema Camera 6Ks and a Pocket Cinema Camera 6K Pro, and a post suite complete with DaVinci Resolve Mini Panel. According to Ken, this allows Immersive MMG to not only perform post production services but also give a visual element to music clients' projects as well.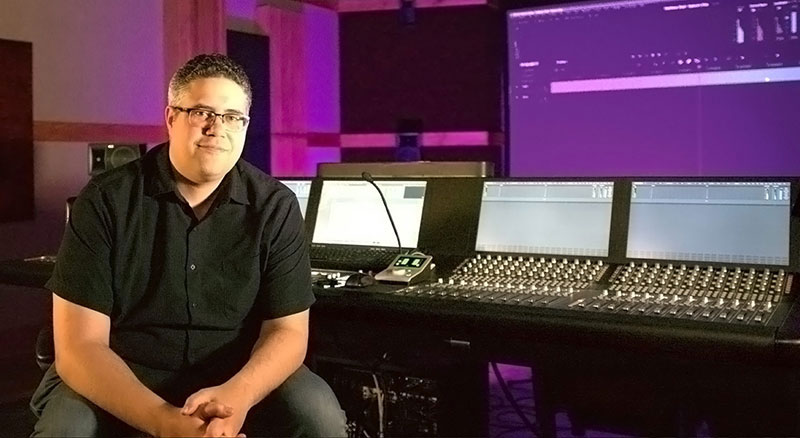 Behind-the-Scenes and Social Media
"Acoustic guitar instrumentalist Bob Coyne approached us to record a composition of his in our audio room. When he saw our video capabilities, he was immediately interested in creating an accompanying performance video for the song," Ken said. "We filmed him with the Pocket cameras and then edited and graded the footage in Resolve, along with Bob's own personal footage that he brought with him.
"We can capture behind the scenes footage of the artist and engineers at work or use our green screen corner to create deliberate video content. Our visual content options include short form promotional material that gives a sneak peek into the project in progress, as well as long form content, such as music performance videos. This enables clients to effectively use chosen social media platforms to connect with their audiences and achieve success as an artist."
In this regard, Immersive MMG has been taking advantage of the Pocket Cinema Cameras' ability to shoot vertical video to post on social media platforms. As the onscreen HUD automatically rotates when the camera is positioned to shoot vertical aspect ratios, the team can capture cinematic content for the artists' social media pretty easily.
A Visual Presence
Ken commented, "In today's digital age, it's clear that maintaining an online social media presence is crucial to the success of artists. As social media platforms increasingly prioritise visual content, artists who leave the studio with an audio file alone may face a significant challenge in attracting interest online. To help artists promote their work more effectively, our package for musicians includes a variety of ready to air visual media, including teasers, behind the scenes glimpses and full length visual accompaniments."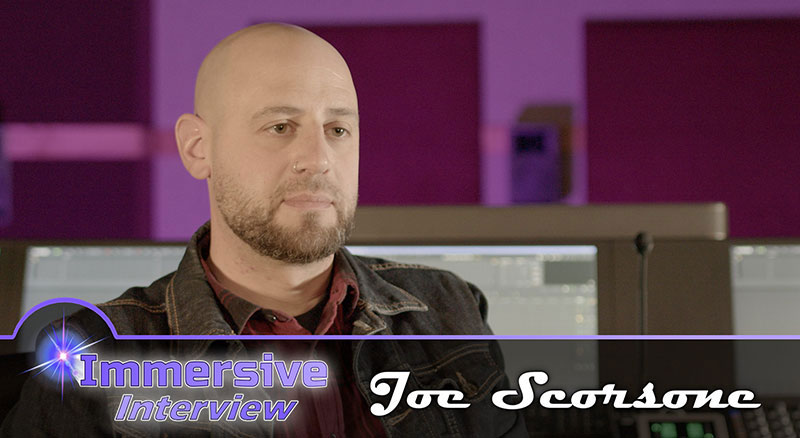 Immersive MMG launched an interview and podcast series using Pocket Cinema Cameras and a Resolve workflow.
Immersive MMG has also been using the Blackmagic Design workflow to establish itself as an industry thought leader. With the Pocket Cinema Cameras in hand, the team has launched an interview and podcast series featuring notable industry professionals and local talent.
"Blackmagic Design's functionality has allowed us to become a hybrid audio and video studio, making it possible to create this podcast series and explore a wide range of industry related topics," Ken said. "Through the use of Blackmagic Design hardware and DaVinci Resolve Studio software, lmmersive MMG has been able to expand our creative horizons and become a valuable resource for artists and other industry professionals." www.blackmagicdesign.com