The Church at Rock Creek has been streaming content for some time – to its website, the Church Online platform, Facebook and Youtube channels – and also distributing live video into breakout rooms and the church's lobby. Like many of the churches aiming to build an online and multimedia presence, Rock Creek has recently been investing in new equipment to enhance the viewing experience for its audience.
The first phase of their current project involved the installation of a FOR-A switcher and router. Three identical video walls, each with 112 panels, made by the Spanish LED manufacturer Alfalite, are expected to be installed in August, concluding the second phase. The walls will be truss-mounted on the stage of the 2,500-seat sanctuary, and be used to display live video, graphics and text. Two of them will feature IMAG (Image Magnification) and the third will be a motorised wall serving as a moveable backdrop for the pastor.
This sale is significant as the first deal to result from a strategic partnership that Alfalite and FOR-A formed in April 2023, and is also Alfalite's first order in the US.
FOR-A's HVS-490 video switcher and MFR-6000R routing switcher form the backbone of the church's video infrastructure. Strata AVL is the audio, video and lighting consulting and design firm leading the design and build for The Church at Rock Creek and recommended the Modularpix Pro Alfalite displays. Alfred Burgess, Client Relationship Specialist at Strata AVL, also described the video equipment they had been using as 'bare bones'.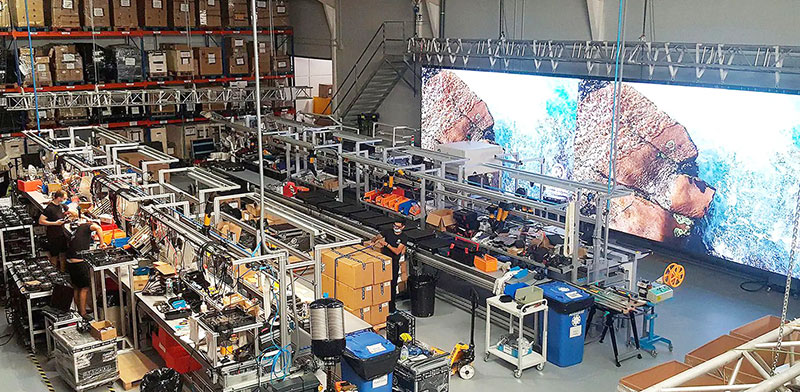 "You need to ensure good video quality first, before you try to display anything," he said. "Alfalite builds impressive screens, but they can't transform poor video quality into something truly captivating and cinematic." Strata AVL worked with FOR-A on the product combination best suited to the church's activity.
Satoshi Kanemura, President, FOR-A Americas, commented on the ease of use, durability and video quality of the HVS-490 switcher and MFR-6000R router. FOR-A's MELite mix/effects feature expands the capabilities of regular AUX transitions. For example, an AUX bus on the HVS-490 can be used to preview transitions before executing them, and allows you the same level of control over the AUX output as you normally have over PGM or PST busses.
Two MELites are supplied, and adding an optional HVS-49IO card brings the total to four. The performance of the two standard MEs can be extended further as well, making 4 to 6 M/E performance possible in a 2 M/E switcher. Also, any ME can be assigned to multiple on-stage monitors for independent background transitions and graphics transitions from the same control panel.
The switcher has four special keyers that operate separately from the standard keyers on the M/E buses. They are designed for flexible reassignment and can be used for keying in any of the AUX busses to produce creative performances. These keyers can also be set up to create a multi-monitor video wall with a single HVS-490.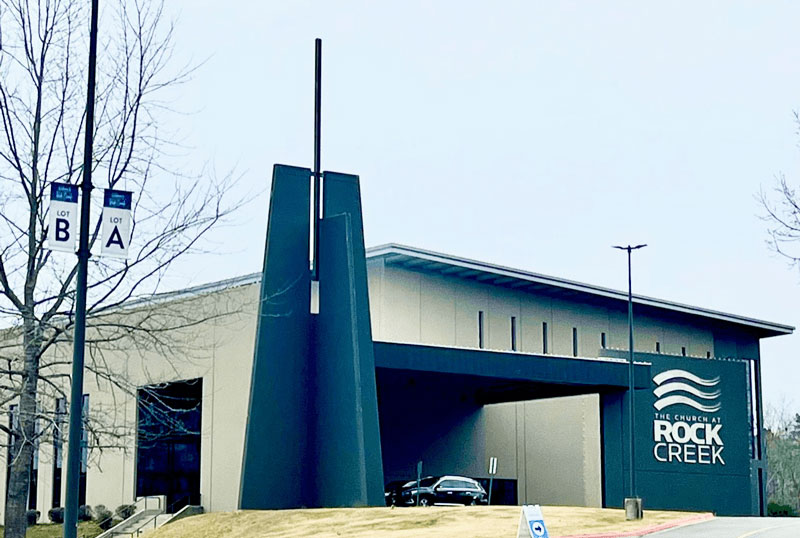 "The business collaboration with FOR-A has surpassed our expectations at this early stage in our partnership," said Juan Vega Diaz, International Business Development Manager, Alfalite. "We share a common vision of company priorities including intuitive operation and robust design. FOR-A's engineering maximizes the output of our LED video walls, creating an advantage for potential customers."
According to Adam Daniul, FOR-A Americas Vice President of Sales, Alfalite's attention to detail goes beyond the typical manufacturing process. "LED panels can undergo rough treatment during installation, and being able to prevent damage is an amazing advantage. When we were touring the factory, they splashed water on the panels, beat on them, applied chemicals to it – all without sustaining any damage.
"Furthermore, the company's ORIM, an optical resin injection module, allows 0.02mm accuracy, makes the 175-degree viewing angle possible and prevents colour degradation. It also protects against impact, humidity and static electricity." www.for-a.com