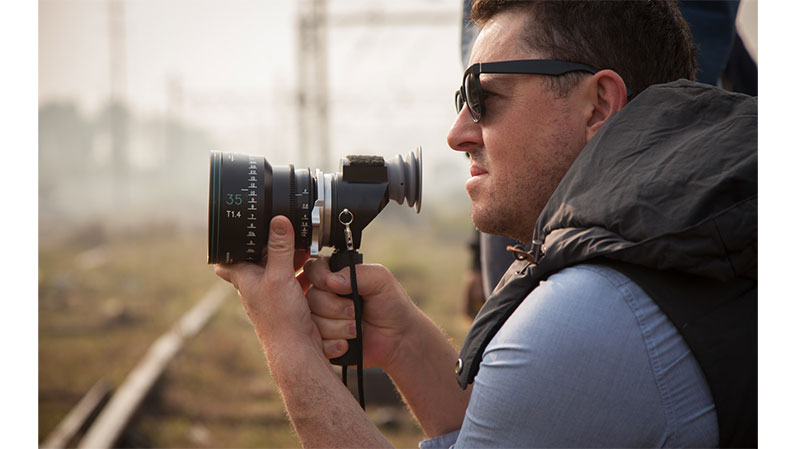 Greig Fraser ACS, ASC is an award-winning Australian cinematographer recognised for his artistic composition, immersive style and projects shot for many high-profile directors. He recently joined the jury for the 2023 FilmLight Colour Awards, and talks here about his ongoing relationship with colour, describing it as "deeper and more interesting than it has ever been".
Among Greig's best known projects are Zero Dark Thirty (2012), Lion (2016) and Vice (2018), ranging to Rogue One (2016), Dune (2021) and The Batman (2022). He also returned to the Star Wars franchise for the 2019 television series The Mandalorian.
Passionately Subtle
Unexpectedly, he commented that his approach to colour has been greatly influenced by his wife."My wife is in the textile business, and has taught me a lot about the nuances and subtleties of colour, which I've been able to bring into my work," Greig said. "Since starting to shoot on digital, I've found that colour is particularly important because we now have the opportunity to create really subtle colour effects that may not have been achievable in the past with old techniques."
Finding subtleties in colour is one of Greig's passions. He often gains inspiration from paintings and art works, and especially from seeing artists' work in the flesh, in a gallery. He said. "I'm very much a supporter and a strong advocate of depth of colour. Our eyes can see millions upon millions of colours and I love it when a subject or a film presents that amplitude, or 'thickness'.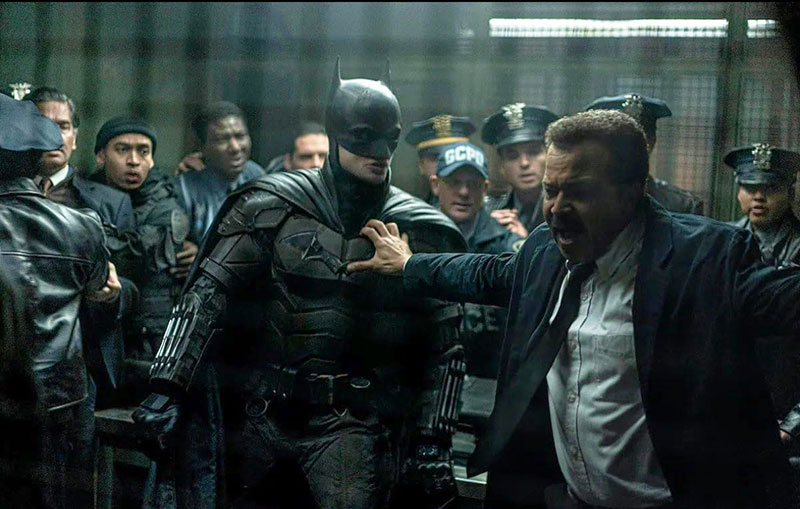 The Batman (2022)
"That doesn't necessarily mean saturation, which can be used in the same way that chefs use sugar or salt – to create a burst of emotion. By contrast, the subtleties of colour are like the subtleties of fine food prepared by the right chef." He believes that an audience uses colour as part of the menu when viewing a film and that it helps them to build the story.
"Audiences are susceptible to ideas," he said. "Though I don't think an audience walks into a film and judges it purely on the colour, I think they use it as part of an entire experience – to help build the world. When everything else in the film is right, but the colour is wrong, it jars the audience.
"Similarly, if you don't have a colourist who is in tune with the filmmakers and in tune with the story, you could end up with a look that does not relate directly to the film itself. The overall success of the visuals is lost, and the film becomes an outlier."
Greig takes care to apply a unique approach to each project, making use of techniques learned from previous work, but always giving each one an individual style.
"Whether shot on film or digitally, or a combination of the two, I'll aim to give each film its own distinct feel," he said. "A big part of this process is colour. Obviously, it starts with the lensing, camera placements, camera movement and lighting, but ultimately, all films have their own colour palette. It's very much the icing on the cake."
Visual Partner
Greig Fraser ACS, ASC
Greig prefers to shoot with a look in mind instead of relying on the grade. To aid this process, he'll begin his relationship with the colourist as early as possible during pre-production from the moment he starts talking to the director and shooting tests to work out exactly how the film needs to feel. His early discussions with the colourist at that point will help define the look he is aiming for and will always influence his lighting and decisions on-set.
"There's always a stressful time at the beginning of a pre-production as well, where the film doesn't look the way you want it to, it's not quite there, or you need to make some changes. This is when you need to have a colourist as a skilled visual partner who is able to contribute more than just the colour grade at the end."
"It comes back to the subtleties again," he remarked. "Anybody can apply a grade to a movie. Anybody can apply a look and light a movie. But it's the fine-tuned subtleties that make all the difference, in my opinion, and for the subtlety to exist, I need to know what the film will look like before we start. This requires testing, back and forth with the director and the colourist, and very careful supervision from the colourist." For these reasons, to Greig, the colourists' role is much more than simply applying colour at the end of a project.
Sky, Sand and More Sand
The visual beauty of Denis Villeneuve's Dune can't be denied. For his work on this film, Greig won his first Academy Award for Best Cinematography, the ASC Award for Outstanding Achievement in Cinematography in Theatrical Releases, and the BAFTA Award for Best Cinematography.
It was graded by FotoKem's Dave Cole, who was listed as a nominee in the 2022 FilmLight Colour Awards and worked with Greig on the project. Together they developed a striking look for the film's vast desert setting.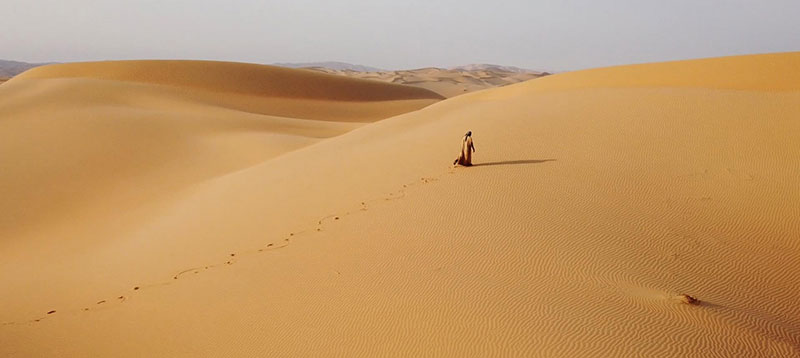 Dune (2021)
"We worked very hard to get the colour palette right for this film," Greig said. "We could not find a film set in the desert that we liked and that was appropriate for this movie, and instead I ended up finding some stills online with references for the colour. For example, the sky was more white than blue, and the sand was a lighter, but not a sandy yellow, colour – more a light brown with tones blended."
Greig shot on ARRI ALEXA large format IMAX cameras, recording to ARRIRAW. The first job was to build a LUT that would deliver the colours they were looking for, using a skipped bleach process. Traditionally a process of reducing or bypassing the normal bleaching of a film negative when developing colour film, skipped bleach processing results in more contrast, less saturation and a cooler image. For today's digital productions, it usually refers to filter effects that simulate the process digitally,
"We skipped bleach in the highlights to allow the sky and the whites to blow out and then used a digital LUT to allow more depth into the shadows. This is a perfect example of utilising old techniques to create a LUT that was able to help us visualise the movie.
"Grading Dune was a multi-layered process, not about slapping colour on it and walking away. It was about building a colour and constructing a world and a feel for the film." Greig recently shot 'Dune: Part Two', due for release in November 2023.
Colour Awards 2023
Greig is one the professional people making up the jury for this year's FilmLight Colour Awards, which are currently open for entries to colourists around the world. He said he is looking for fresh approaches in the entries, noting that currently, films often become fairly homogenous and limited to trends or existing ideas. He said, "In this year's Colour Award entries, I'm looking for original vision."
The 2023 FilmLight Colour Awards is open to colourists working on any grading platform. Entries close on 31 July. There are five categories – theatrical feature; television series/episodic; commercial; music video; and the Spotlight award, for colourists working under the constraints of lower budget projects. www.filmlight.ltd.uk