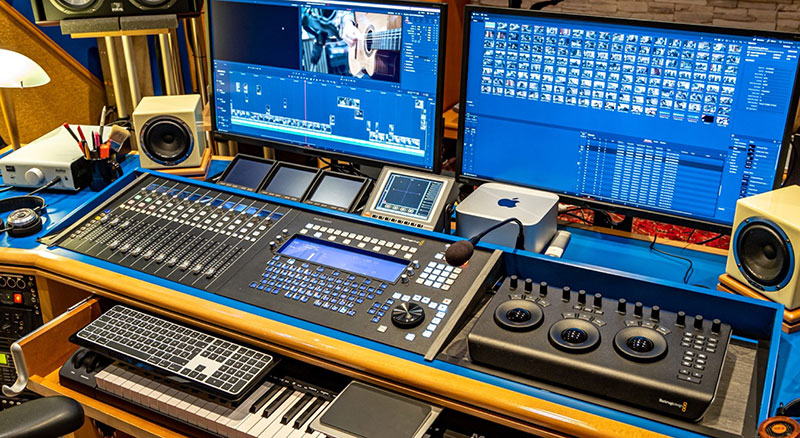 Cezanne Producciones, an audio production facility based in Madrid, was approached to record the Madrid Community Orchestra and Choir (ORCAM) performance of 'El Loco', which will accompany the Spanish National Ballet (BNE) on a tour of the US and Japan in 2024.
Audio Engineer and Founder of Cezanne Producciones Javier Monteverde said, "Recording a 70 piece orchestra is among the most complex audio assignments you can attempt. Adding the layering of contemporary musical components in a composition tailored for balle sends the complexity into overdrive." He recorded, mixed and mastered 'El Loco' using DaVinci Resolve Studio's Fairlight audio post production tools.
Inspired by the true story of Spanish dancer Félix Fernández, the production features choreography by Javier Latorre with music by Manuel de Falla, Mauricio Sotelo and Juan Manuel Cañizares. Tackling the orchestral recording was a challenge that Javier was prepared for. His accolades include Latin Grammy nominations and a win 2021. "It's impossible to take a full orchestra on tour with the ballet, and in most cases, too expensive or too complicated to hire and prepare a local orchestra," he said.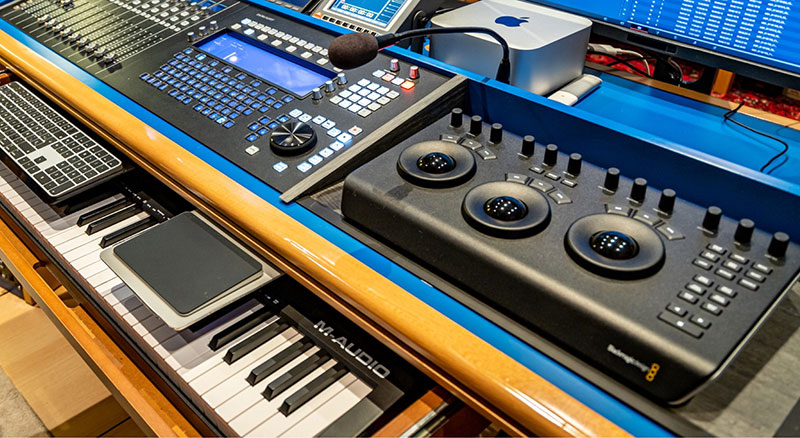 Multiple recording sessions over five days using 20 mics with dedicated spot mics for select instruments were required. Those takes were then uploaded in DaVinci Resolve Studio's Fairlight page. "Mixing an orchestra is like assembling a three dimensional puzzle. Fairlight uses the metadata to efficiently and quickly organise the puzzle pieces into timelines within different project folders," he said.
Initially, a rough mix with no automation was produced, trying different reverbs to create the feel of a bigger room and adding a sense of depth to the space. "I then discussed the results with the conductor Manuel Coves, the choreographer and the director of BNE, Rubén del Olmo. With everybody comfortable, I began to mix and automate," said Javier.
However, because his existing DAW was nearly a decade old, in the months leading up to the 'El Loco' tour, he decided the time was right to upgrade and approached Area Suena, a specialist Blackmagic Design post production reseller.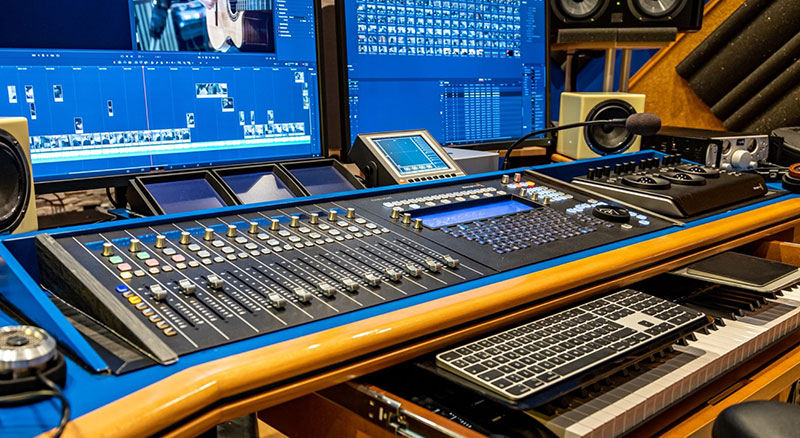 With operating experience and build quality at the top of Javier's list of requests for the system, Area Suena specified and installed the Fairlight Desktop Audio Editor with Fairlight Console Channel Fader integrated with DaVinci Resolve Studio. "I have a lot of experience as an audio engineer and have loved Fairlight for much of my career. I was intrigued to see where it would go as part of DaVinci Resolve. Combining the hardware with the software was the true test of its new workflow," he commented.
"I'm not a fan of operating faders using a mouse. I need to touch and move the faders, so the hardware and software experience has to be really good. Testing quickly put to rest any concerns I might have had. The panel's build quality and user experience exceeded my expectations."
Javier has worked with Fairlight for 25 years now, and remarked, "I have yet to find anything better for editing and mixing classical music, not only for the toolset, but the sonic results and Fairlight's awesome audio engine." www.blackmagicdesign.com