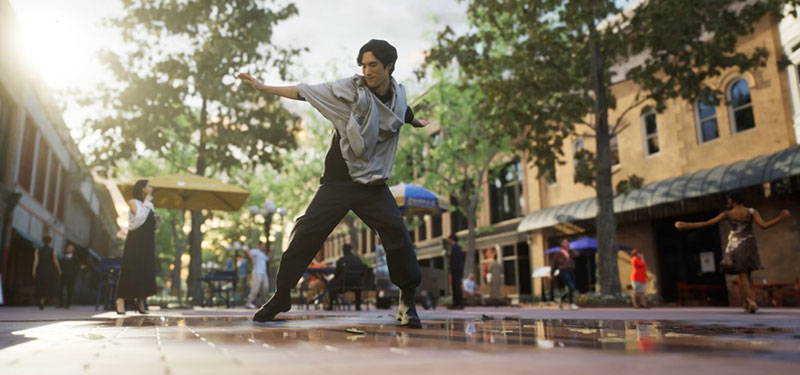 Arcturus, volumetric video specialist, has been selected as a partner for Microsoft's Mixed Reality Capture Studios (MRCS). Content creators looking to work with volumetric video will soon have access to a complete capture set-up through Arcturus, comprised of a 3D capture and reconstruction system with an editing and streaming tool, overseen by an experienced volumetric team.
MRCS software supports a capture system in which over 100 cameras are set up to capture a subject in motion, simultaneously from multiple angles. Reconstruction software then processes the data to create photorealistic 3D video for use in applications such as VFX in film and TV footage, live broadcasts, mixed reality productions and others.
Integrating MRCS and Holosuite
In the coming months, the plan is to integrate the MRCS tools with Arcturus HoloSuite software, giving users the ability to ingest and edit the captured data. From there, a compressed version can be streamed to any device without loss of quality. All of this functionality can be accessed within the same pipeline.
HoloSuite's HoloEdit is a professional grade non-linear editor combined with compression tools. Compatible with volumetric video coming from any source, and processing in the cloud or locally, it includes dynamic head and limb retargeting. HoloStream streams volumetric video on-demand, supporting web-based viewing and multiple bitrate delivery to allow uninterrupted experiences. It is built to support scaling, on top of CDNs.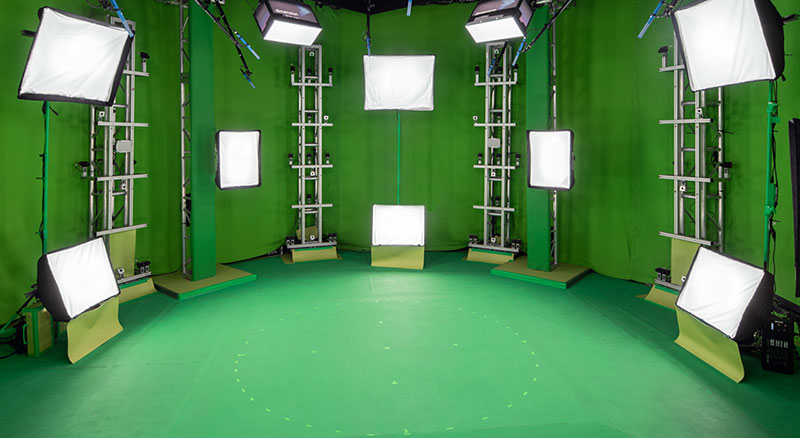 At Dimension Studio
The HoloSuite Player renders and plays back volumetric content in real time across iOs, Android and headsets, deploying Unreal Engine or Unity. It also supports dynamic head and limb retargeting.
Volumetric Creators and Studios
This partnership means that Arcturus can now supply tools and processes covering every aspect of volumetric capture, from initial recordings to final distribution.
For content creators now intending to take advantage of volumetric video for a specific project or campaign, Arcturus will match their project with a licensed MRCS studio, based on individual requirements. Current license holders include capture studios such as Dimension, Metastage, Jump Studio, Avatar Dimension and Volucap Nikon Creates. Others are expected to join in the future.
Users can also work directly with Arcturus and use its own, in-house capture set-up built around MRCS and the HoloSuite editing, streaming and playback tools.
For studios looking to become an MRCS partner, Arcturus can supply both the license and the expertise to help them set up a full studio from scratch or adapt an existing studio. On-site consultants will be dispatched to walk the client through the installation and construction process. Once up and running, Arcturus will continue to offer on-demand support as needed.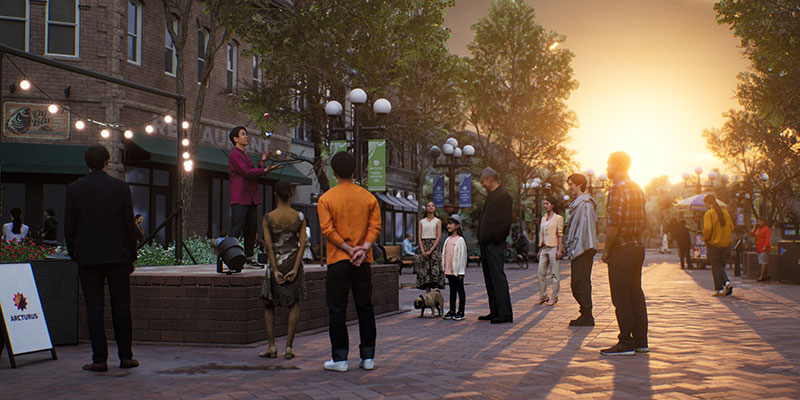 Future R&D
As a benefit of the ongoing support for MRCS licensees, along with producing its own projects, Arcturus expects to see an immediate boost to its own R&D efforts in volumetric video. Adding capture and reconstruction capabilities is very likely to further accelerate its work, including the use of AI to improve capture quality while using fewer cameras.
Arcturus has focussed exclusively on mixed reality and volumetric video for a decade. CEO Kamal Mistry said, "Becoming a MRCS partner gives us the opportunity to work with some of the best creators and studios from around the world on approaches that help make volumetric techniques more accessible, while giving the user more options for how to use them."
As Arcturus goes on to develop new capabilities for the MRCS system, it remains committed to its work as a member of the Volumetric Format Association, aiming to help improve volumetric quality and production generally. Arcturus will continue developing and evolving tools that are capture-agnostic, including HoloSuite. arcturus.studio