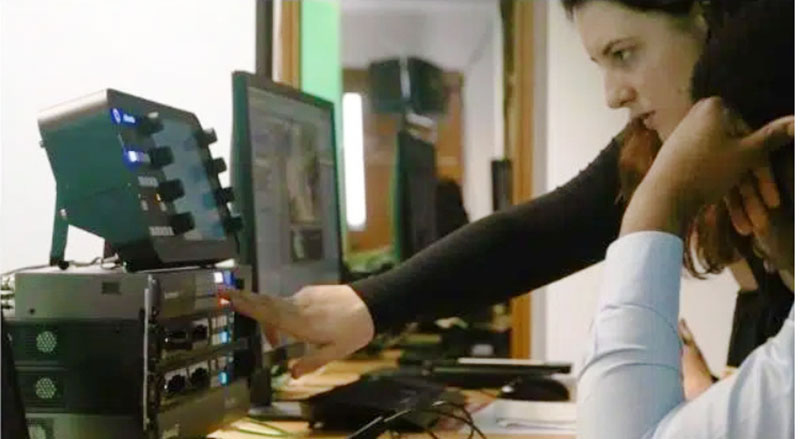 Mo-Sys has opened its virtual production academy in Asia Pacific (APAC). The academy will be located in Bangkok, Thailand, and will make available Mo-Sys' specialised range of hands-on virtual production courses.
Established in 2021, Mo-Sys' Virtual Production Academy was among the first to deliver practical virtual production training. The Academy specialises in courses based on small group activities designed to transfer knowledge and build confidence. The training has been carefully designed to help participants build the skills and experience they need to succeed in the growing field of virtual production.
"The demand for skilled virtual production technicians is growing rapidly, and we are excited to expand our academy to APAC together withThailand's Thairath TV, LG and the support of Epic Games, where we will address the regional skills gap," said Michael Geissler, CEO of Mo-Sys. "At our academy, participants gain the knowledge and experience they need to be successful."
Mo-Sys is partnering with Thairath TV, a Thai television broadcaster, and LG LED display systems manufacturer to deliver its training programs. The new APAC Academy courses will be delivered from Thairath TV's Palace Studio, which will double as a permanent VP technology open house to show up to date product developments.
Beginning early September 2023, the Academy APAC partnership will carry out comprehensive training together with access to modern virtual production facilities and equipment.
A grand opening event was held on 10 August 2023 at Thairath TV's Palace Studio in Bangkok, featuring demonstrations of virtual production technology, presentations from the industry's leading experts and valuable networking opportunities. During the open event, Epic Games' Unreal Engine Business Director, Bernt Kare Johannessen brought insights about the Unreal product roadmap and introduced a User Summit. Sean Cho of LG Electronics presented recent LED display products for virtual production and showed the company's complete studio systems for broadcast, cinematic and corporate VP and XR applications. www.mo-sys.com/mo-sys-academy