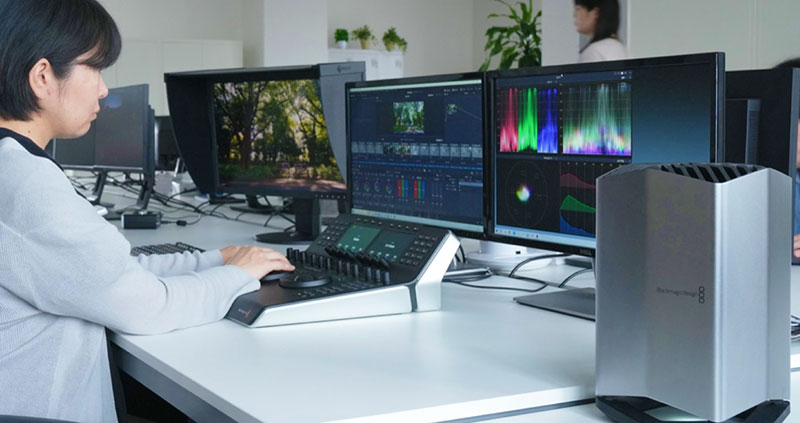 Takeshi Narita at Tenacity talks here about how their video production business in Osaka, Japan, has expanded and changed due to new customer demands and new expectations and capabilities across the industry. Their Blackmagic Design workflow has changed in response, and now includes further devices covering a wider set of services.
Tenacity works in commercial genres such as advertising, corporate video and e-learning. The team's production and live streaming services range across planning and scenario creation to shooting, editing and CG production. The company operates a fully equipped shooting studio and sound suite, which they use for their own productions as well as for studio rentals.
In order to improve the efficiency of their productions, the company has most recently installed a Blackmagic Cloud Store 80TB, which it uses on a daily basis.
Server Alternative
"Originally, we wanted to set up a server, but the cost was beyond our budget. As an alternative, we configured a PC to serve as a shared server, but unfortunately, it was awkward to use. Otherwise, our work meant physically transferring hard disks to share materials, since we were all working on the same floor," said Takeshi Narita, Tenacity's representative director.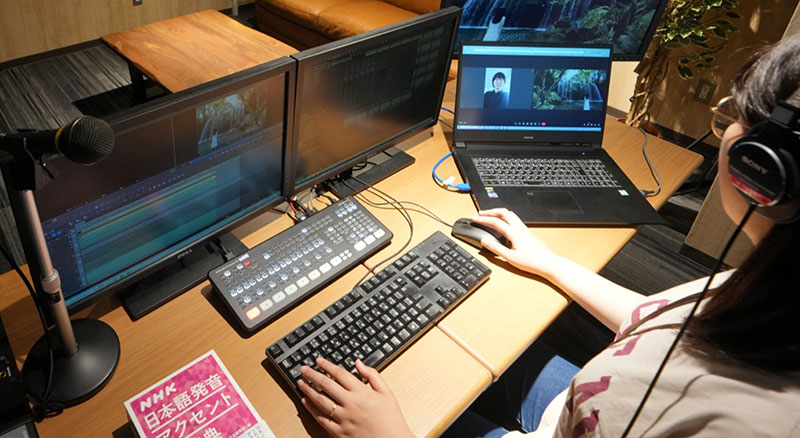 "To further complicate matters, we introduced an 8K camera, resulting in large amounts of 8K RAW material that quickly filled up our hard disks. Thus, the urgent need for increased capacity and faster disk speed led us to consider keeping the materials in the same area to avoid linking problems. Eventually, we decided to implement Cloud Store, which effectively eliminated these issues."
Tenacity was already using Blackmagic Design products, such as ATEM Mini Extreme ISO and DaVinci Resolve Studio audio post production software, before the introduction of Blackmagic Cloud Store.
Streaming Opportunity
Takeshi said, "We use the ATEM switchers for our live streaming operations as well. Initially, streaming hadn't been part of our business, but coincidentally, when we relocated to our current office and set up a studio, the demand for live streaming increased due to COVID. Soon we were also receiving many requests from clients who wanted to stream from our studio.
"At first, we used PCs and OBS for our streaming needs. However, when we decided to test the ATEM switcher by renting one, we were impressed by its ease of use. In fact, we were so satisfied with its performance that we ended up installing two ATEM switchers.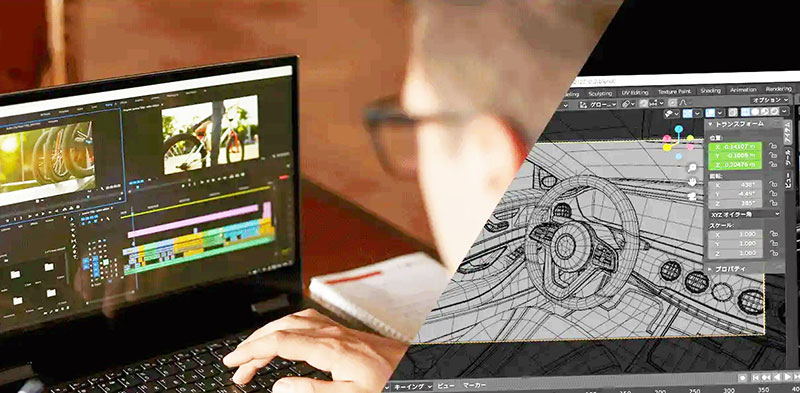 "Now, besides regular streaming, we also utilise the switchers to live stream video and audio from our narration booth to remote clients during recording sessions. This setup allows clients to assess the narrator's pronunciation and intonation, as well as deliver instructions, without the need to visit our office. It has greatly simplified our communication process and enhanced collaboration with our clients."
Miyuki Ohno, an executive officer at Tenacity, mentioned their use of DaVinci Resolve Studio for grading RAW footage. "Recently, we also purchased a DaVinci Resolve Mini Panel, and it improved our grading efficiency significantly. Moreover, using the same software for both editing and grading has proven to be more efficient, so we have been using DaVinci for editing tasks more frequently."
Simultaneous Access and Collaboration
Regarding the Blackmagic Cloud Store, Miyuki said that until now, they had to use a different hard disk for each project. "Since I was in charge of a very large number of projects, I had to replace the hard disks several times a day. Just eliminating that hassle has made me a lot more efficient, but it has also eliminated concerns about breakdowns due to frequently plugging and unplugging the cables."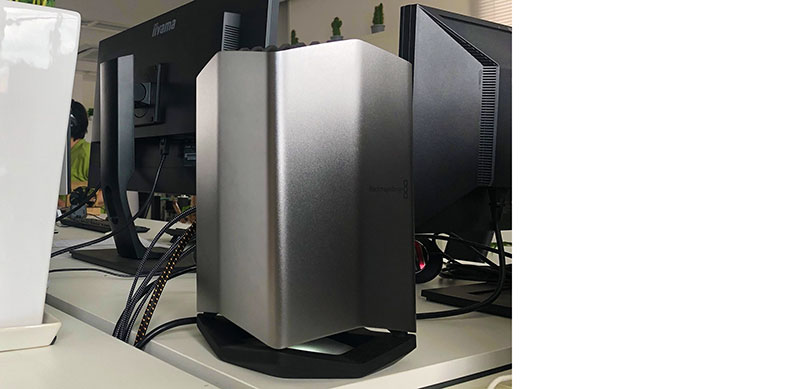 She often handles multiple projects simultaneously, but even for small tasks, having all the footage for ongoing projects stored in the Cloud Store makes it accessible. As a result, she no longer needs to delay the work and do it later, simply because swapping disks is cumbersome, which has made her job much more manageable.
"Earlier on, when clients gave instructions for revisions over the phone, there were instances when other staff members were using the hard disks for that particular project, and I couldn't immediately access the materials," she said. "Now, with the Cloud Store accessible to everyone, collaboration with other team members has become smoother. I can quickly share the revisions we've made based on client instructions, while another team member is working, giving us the advantage of uninterrupted coordination." www.blackmagicdesign.com