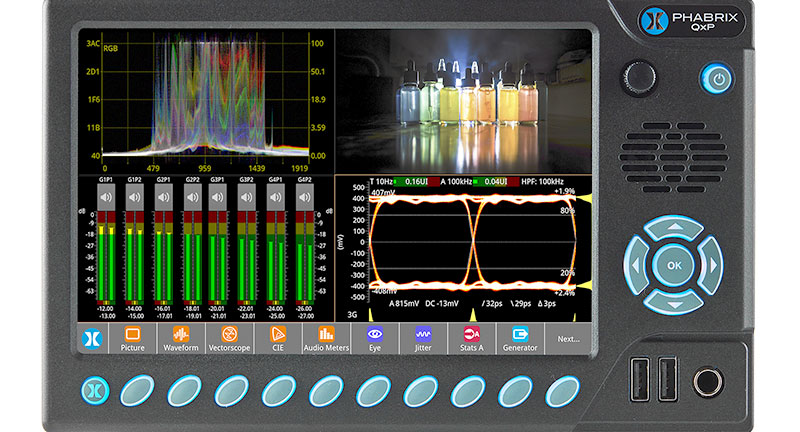 PHABRIX QxP portable waveform monitor
Software developer 7thSense specialises in media serving, pixel processing, show control and pixel management applications. Most recently, their team has been focussing on the ST 2110 standard, working with 25Gbit/s streams of 12-bit 444 4096x2160 60p uncompressed media.
"These rates represent a fundamental change in uncompressed network media," said Dr Anton Grounds, PhD, Senior Electronics Engineer at 7thSense. "Our team is building senders, receivers and bridges that utilize ST 2110 media streams. When working with evolving standards like ST 2110, it's vital to refer to several different references during testing and verification because of the limitations of self-assessment.
"Currently, only PHABRIX has a proven set of test equipment that aligns with our test requirements. The versatility of PHABRIX analysers enables us to evaluate all operational modes and data channels using a single PHABRIX QxP portable waveform monitor unit."
7thSense is employing two of the QxP waveform monitors as its default sources and receivers. The team uses them to check on compliance with ST 2110 network media specifications for many different products ranging from media servers to pixel processors, and they also help validate the company's PTP (network synchronisation protocol) and media network compliance.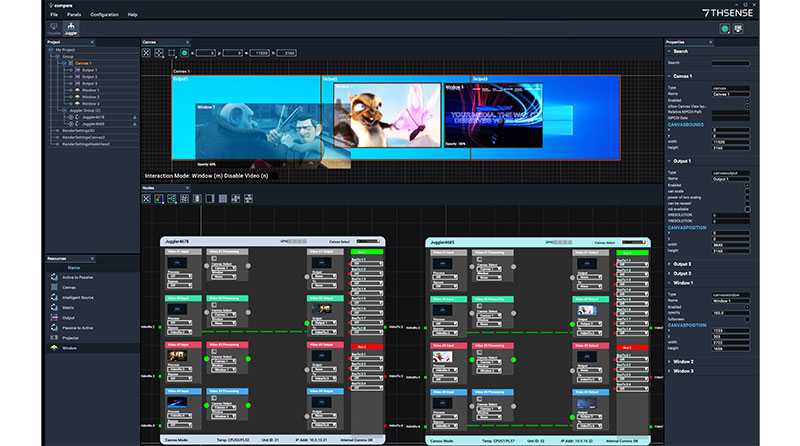 7thSense pixel processing
The QxP has a number of integrated features - a 3U multitouch LCD screen and V-Mount or Gold-Mount battery plate, mains power supply unit and 12V external DC input. It supports up to 12G-SDI and 25G IP workflows, including an Extended UHD formats option with analysis and generation of UHD/4K YCbCr/RGB 444 8/10/12bit formats in the range 47.95P – 60P.
Dr Grounds said, "By distributing multiple PHABRIX units over several high-speed leaf switches – the access switches that aggregate traffic from servers – we ensure the stability of our primary media backbone, verify PTP synchronisation, and conduct health checks prior to deploying our developmental products. The PHABRIX units' ability to evaluate the network infrastructure increases our confidence, ensuring everything works as anticipated."
7thSense has already deployed the QxPs during a number of major projects – including the creation of the first 12-bit 444 4096x2160 60p uncompressed video network media system for a large upcoming attraction – and has found the unit's ST 2110-21 analyzer panel to be especially valuable. "Its intuitive nature facilitates testing the virtual receive (VRX) buffer model and instantaneous packet (CINST) delay variations," Dr Grounds said. The VRX buffer model makes sure that the sequence of actual packet transmissions doesn't under or overflow receiver buffers.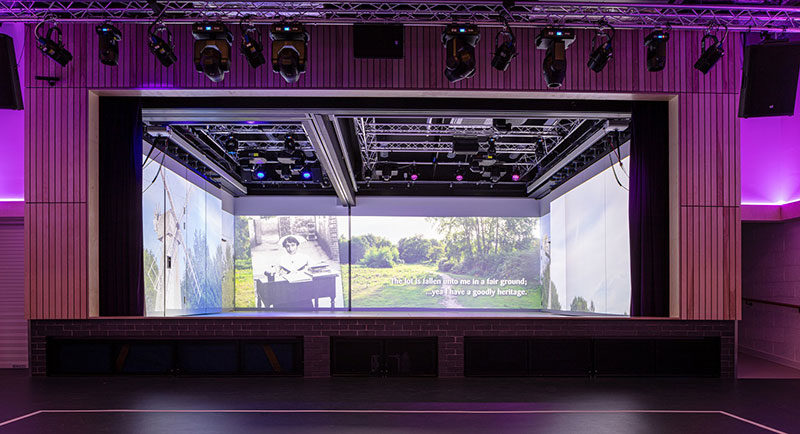 The comprehensive data visualisation, particularly the compliance status and overhead, has avoided the need for further calculations. He also commented that the level of collaboration with PHABRIX throughout the upgrade and implementation process has simplified the company's testing & verification processes. "Tackling the challenges posed by the sheer bandwidths of these media streams is significant," he said. "It entails orchestrating myriad intricate components to ensure optimal performance and reliability. Having PHABRIX as a partner has been instrumental in this journey, and we're excited about projects still in the pipeline."
Show control
Martin Mulligan, CEO of PHABRIX, said, "7thSense has been working on some of the most innovative live event and visitor attraction projects in the world. It's great to have supported its ST 2110 workflows and to hear that their team finds the QxPs to be multi-faceted enough and intuitive to operate, as those qualities were priorities for us during its development. We look forward to seeing the results of the current projects using the QxPs, and to the future of our collaboration."
PHABRIX will be demonstrating the QxP at IBC 2023 in September. www.phabrix.com