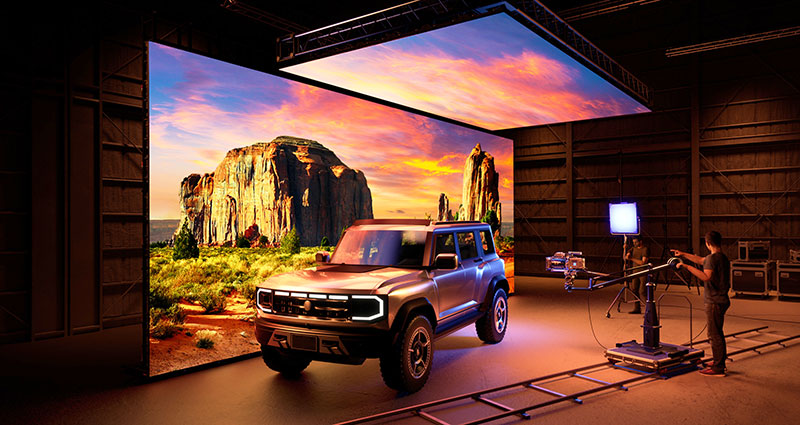 The new Sony VERONA series of Crystal LED displays are purpose-built for virtual production applications. They have been developed over several years with the guidance of filmmakers, aiming for more efficient in-camera VFX production with better results. The series launches with two models, the ZRD-VP15EB/23EB and ZRD-VP15EM/23EM.
Deeper Black, High Brightness
A primary development to come from this work is a new Deep Black and Anti-Reflection Surface Technology, which delivers deeper black-level expression and reduces loss of contrast caused by light from adjacent LED panels and studio lighting equipment. This feature lessens the difference in contrast between the image projected on the LED display and the actors performing in front of it on set, blending virtual and real in a natural way and requiring fewer adjustments in post.
VERONA achieves a high brightness of 1,500 cd/m2 and wide colour gamut covering more than 97% of DCI-P3 to increase the sense of realism of virtual shooting locations. It also employs high performance LED drivers supporting high refresh rates up to 7,680Hz, enough to visibly reduce scanline artifacts on the camera. Both new models are available in P1.56mm and P2.31mm pixel pitch versions.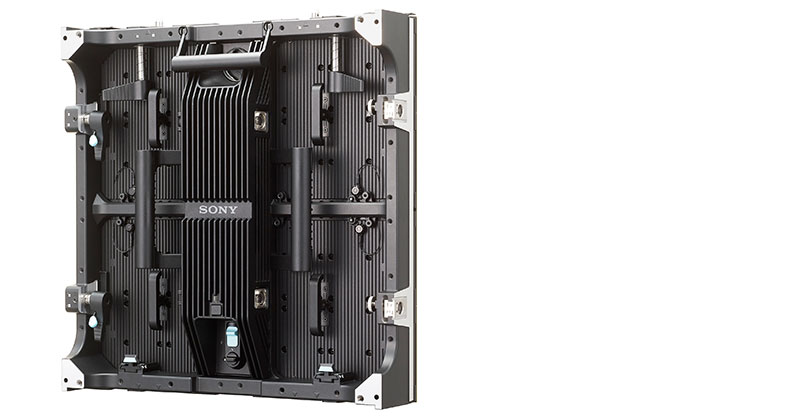 VERONA on Set
The VERONA LED panels' cabinets have a 1:1 design that helps production crews assemble a display that matches the desired stage size, quickly and efficiently. They have large, easy to grip handles, locating pins to aid alignment and a lever-type locking mechanism that can be operated without tools. The Virtual Production series already adapts to LED designs that are curved, hanging and stacking, but the frames are now stronger to support more weight and self-stacking up to 23ft high. Sony's surfacing and protection mechanisms also help prevent damage to the LED surface and edges during installation.
The purpose-built Crystal LED VERONA displays form a critical factor in creating virtual productions that invisibly combine real and virtual environments and elements. VERONA models have been designed to work with virtual production LED controllers – the ZRD-VP15EB/23EB works with the Brompton Technology Tessera SX40, and the ZRD-VP15EM/23EM works with Megapixel's HELIOS Processing Platform.
The new ZRD-VP15EB model also consumes about 25% less power when compared to the current ZRD-B15A model.
Virtual Production Tool Set
This launch follows Sony's announcement of their Virtual Production Tool Set, designed to handle typical challenges and to support effective In-Camera VFX. The launch features of the Tool Set are the Camera and Display Plugin and a Color Calibrator.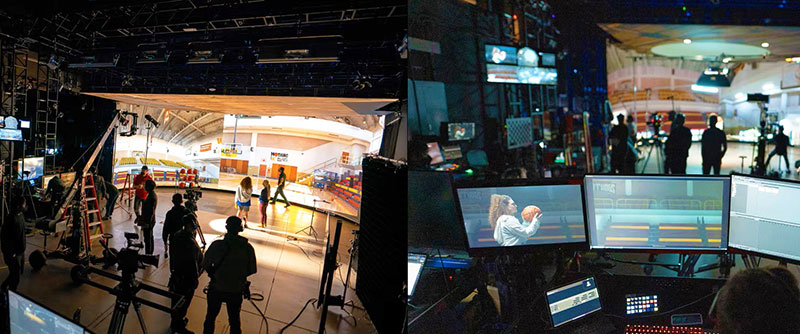 The Camera and Display plugin uses Unreal Engine to connect the real and virtual worlds, coordinating the hardware and software through a virtualized VENICE camera. This camera helps users design, visualise and refine the virtual production shots during previs. The Color Calibrator is a quick, simple process that calibrates display-to-camera colour and makes sure the LED panels match the specific camera's colour characteristics.
As well as in filmmaking, TV and commercials, Sony's virtual production products and systems are now in use across live, corporate and various other content creation applications. The new VERONA screens will make their debut at IBC 2023 in Amsterdam, with availability expected before mid-2024. pro.sony