Vizrt recently re-branded their NewTek products Vizrt willbe showing their new entry-level TriCaster Mini Go and TriCaster in the cloud at IBC.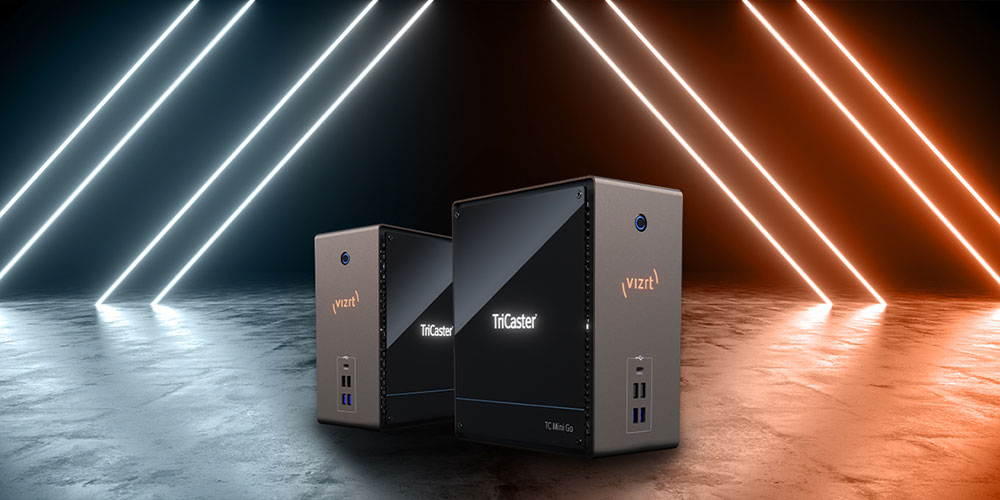 TriCaster Mini Go
TriCaster Mini Go, is Vizrt's entry-level TriCaster for streamers and content creators of all kinds to add broadcast quality functionality to their video creation. Available at an MSRP of 4,995 USD, access to the TriCaster has never been easier. Offering USB, NDI and SRT connectivity, 4 inputs, 2 M/Es, and mix outputs at HD resolution.
TriCaster in the cloud
TriCaster Now offers access to the TriCaster software, trusted and tested in galleries, production suites, OB vans, universities, companies, and everywhere video is created, without hardware tied to a specific location.

This flexible and scalable production-on-demand solution runs in the cloud, connecting NDI®, SRT, alongside a variety of IP technologies, and other cloud sources streaming them to any destination. The system can be deployed and ready to produce quickly and switched off when no longer needed.
"Bringing TriCaster to the cloud, we're empowering content creators with flexibility and scalability. This move will unlock new horizons for seamless collaboration, remote production, and the ability to engage audiences like never before. As technology advances, so should our solutions, and TriCaster in the cloud reaffirms our commitment to provide our customers and end users with the tools they need to create captivating content in a cloud-powered era," remarks Ulrich Voigt, Global Head of Product Management, Vizrt.

Cloud-based Viz Vectar Plus is now TriCaster Vectar
TriCaster enterprise-grade 4K cloud-based switcher, Viz Vectar Plus, joins the TriCaster line as TriCaster Vectar. Available to deploy to customer's own cloud infrastructure, Vizrt say that TriCaster Vectar will soon offer an array of advanced features including increased bit-depth support, extended bitrate stream quality, and more.

vizrt.com/products/tricaster