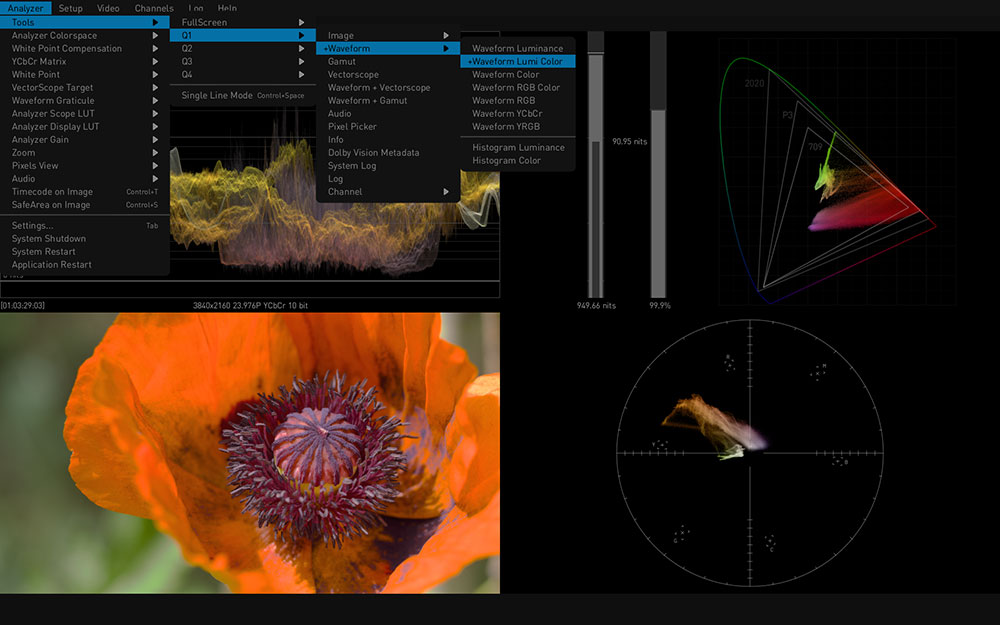 AJA Video Systems will be showing new products and updates IBC. Designed to help M&E and AV professionals keep pace with evolving formats, protocols, and codecs and other modern workflows demands, the new solutions claim advantages like ultra-low latency, improved color management and quality control (QC) capabilities, NDI and 12G-SDI connectivity. AJA's next-gen KONA X audio and video I/O card features built-in streaming DMA that provides as low as subframe latency video capture/playback and debuts alongside new Desktop Software v17. HDR Image Analyzer 12G v3.0 software introduces a host of powerful new features for the HDR monitoring and analysis solution, while several new openGear cards pack powerful 12G-SDI audio and HDMI conversion functionality into an openGear rack frame-compatible form factor.

HDR Image Analyzer 12G v3.0 Software
Delivering powerful new features for AJA's popular HDR Image Analyzer HDR monitoring and analysis solution, the latest, free HDR Image Analyzer 12G update introduces several new workflow capabilities to help professionals keep pace with evolving demands across live, on-set, QC, and post production environments. It increases the volume of video channels that can be analyzed simultaneously, integrates new Dolby Vision tools, adds NDI connectivity options, expands support for the latest ARRI color science with ARRI LogC4 analysis, and enhances 8K/UHD2 compatibility for high-resolution workflows. The update will be available September 2023 as a free download for HDR Image Analyzer 12G users.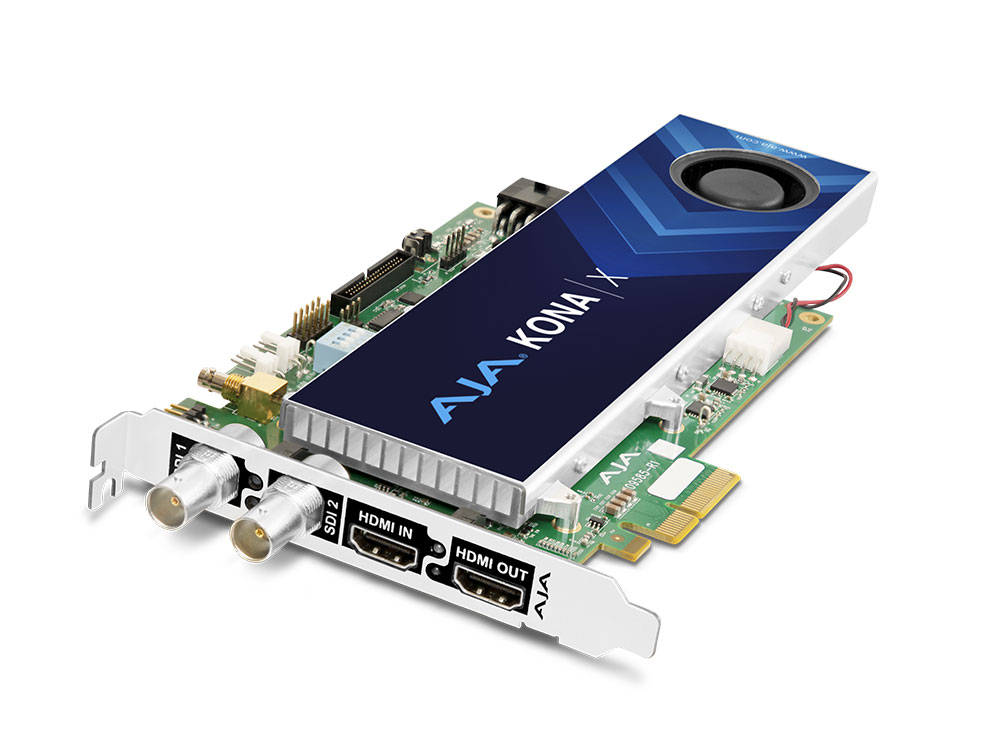 KONA X and Desktop Software v17
Compatible with new AJA Desktop Software v17 and version 17 of AJA's world-class software development kit (SDK), AJA KONA X is a 4-lane PCIe 3.0 card offering ultra-low latency video capture and playback for applications spanning M&E, live production, OEM development, and more. Combining bi-directional dual, full-size BNC 12G-SDI and dual HDMI 2.0 connections, KONA X boasts all the tools required to meet a broad range of I/O demands. An optional KONA Xpand board sits alongside KONA X and brings even more connectivity, such as AES/EBU audio, LTC, REF, and more. KONA X will be available alongside a free Desktop Software v17 update in Q4 2023 via AJA's worldwide reseller network for $3,695 US MSRP. The optional KONA Xpand expansion board is expected to release simultaneously for $595 US MSRP.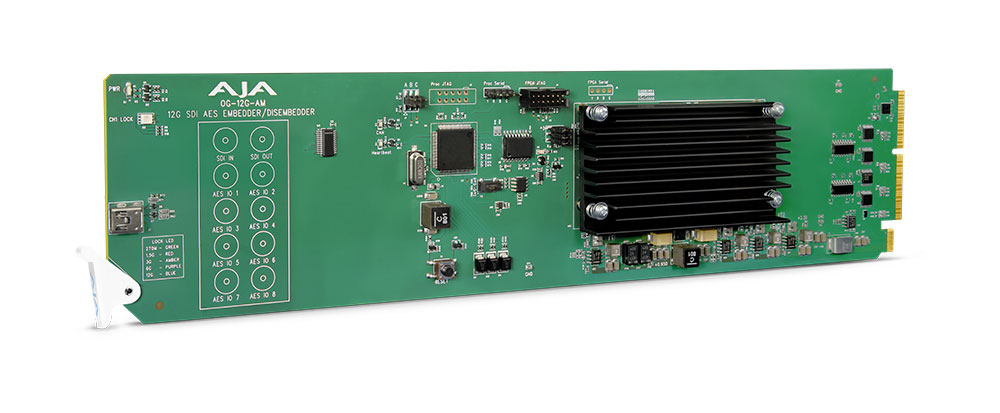 AJA 12G-SDI openGear Solutions
AJA OG-12G-AM and OG-12G-AMA enable 16-channels (eight two-channel pairs) of AES/EBU and analog audio embedding/disembedding respectively, and support 12G-SDI input and output up to 4K/UltraHD. AJA OG-Hi5-12G and OG-HA5-12G cards facilitate 12G-SDI conversion to/from HDMI 2.0, and are also available in LC and ST Fiber models. Each hot-swappable card is built for use in high-density openGear 2RU frames, including AJA OG-X-FR, offers intuitive remote control via support for Ross DashBoard software on Windows®, macOS®, and Linux®, and includes a five-year warranty. AJA's new 12G-SDI openGear solutions will be available in September 2023 with the OG-Hi5-12G and OG-HA5-12G starting at $999 US MSRP, and the OG-12G-AM and OG-12G-AMA available for $1245 US MSRP each.
"Innovation remains a key focus at AJA, where we're continuously working with customers, product managers, and our engineering team to ensure that we deliver solutions that address the unique needs of the M&E and proAV communities, which evolve rapidly," shared AJA President Nick Rashby. "KONA X, HDR Image Analyzer v3.0, and our new openGear solutions provide powerful functionality that will serve AJA customers today and into the future. We're thrilled to share what we've been up to behind the scenes these last few months and invite attendees to come see the results in-person at the show."

www.aja.com