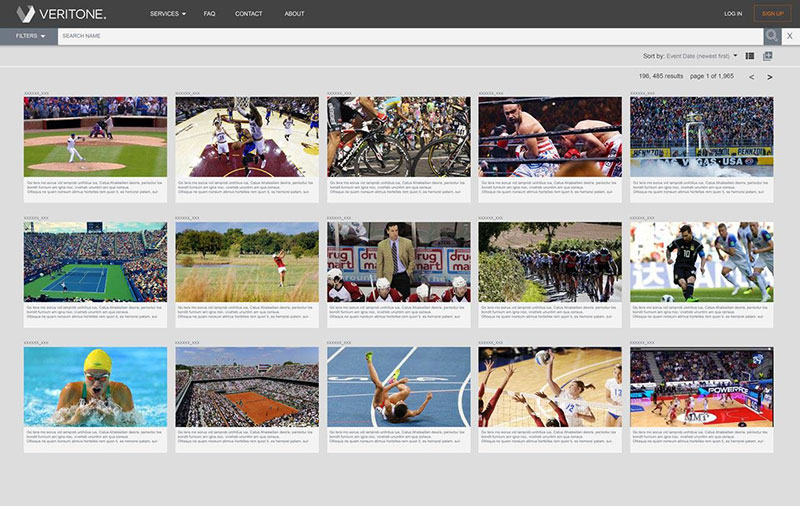 US Soccer is the governing body for soccer in the United States, encompassing the US Women's and Men's National Teams, Youth National Teams and Extended National Teams, and has guided the progress and development of the sport in the USA for over 100 years. Their goal has always been to make soccer a major sport across the country, at all levels.
However, in 1989, the US Men's National Team (USMNT) had not played in a World Cup in 40 years and the women's program was just forming. Matches were held in small stadiums built for other sports that failed to reach capacity, few matches were televised and high-level professional outdoor leagues did not yet exist.
Nevertheless, US Soccer continued to evolve since then. From 1990 to 2014, the USMNT played in seven consecutive FIFA World Cups and the women's team (USWNT) has won four FIFA Women's World Cups and four Olympic Gold Medals, which no other country's women's side has achieved. The USA has also hosted three World Cups.
Over this time, the organisation and its teams have accumulated a large inventory of media that it needs to archive, manage and monetise. The material includes match coverage, pre-clipped highlights and video clips with multiple camera angles to player interviews and other types of recorded media. They began working with an AI-based automated system developed by Veritone AI software and services company that helps them efficiently archive their assets and, ultimately, monetise their video rights.
AI Platform
Now, through a global multi-year partnership extension with US Soccer, Veritone will continue serving as the archive of records and a licensing partner for all US Soccer-owned content, including material relating to all of their National Teams. Veritone's global licensing service runs on their Digital Media Hub, an AI platform that sporting and news rights holders like US Soccer can use to effectively manage their assets.
Digital Media Hub oversees content management functions – capture, archiving and metadata tagging – of US Soccer's entire digital inventory. It also delivers e-commerce functionality in a turnkey format with search capabilities, media delivery, licensing and invoicing of US Soccer content to their clients, which now include sports networks, advertising agencies, producers, and film and TV studios.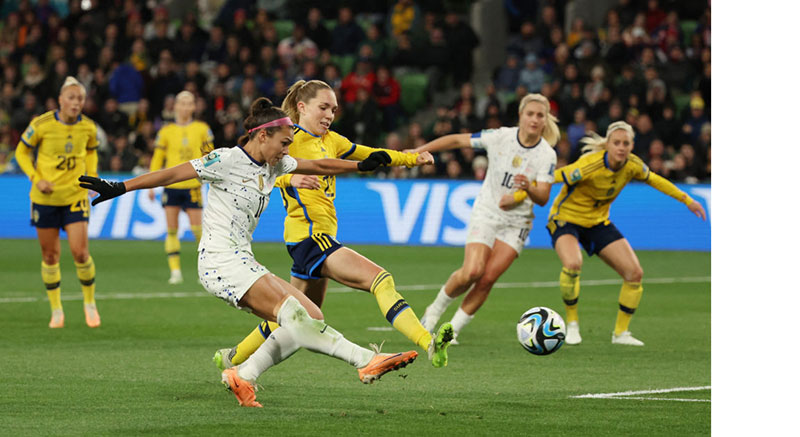 Garron Bateman, Director of Sales Engineering at Veritone talked to Digital Media World about how companies archive and work with their assets using Digital Media Hub. "US Soccer determines the content to make available for licensing, which Digital Media Hub then transfers to Veritone's Cloud Storage," said Garron.
"Amazon supports our storage functionality, starting with Amazon S3 before lifecycling content to Amazon S3 Glacier. All the services behind Digital Media Hub are also hosted in Amazon S3. We're now working with US Soccer to index additional content they have at various sites to help them with a portable hybrid solution for their full archive."
The Hub allows anyone to license US Soccer's content through its e-commerce services. For example, a marketer, advertiser or other potential client can search the online platform using keywords or phrases to discover clips of interest. Veritone generates a licensing quote for the user, based on how many seconds of content they want to purchase.
From Data to Timeline
Veritone has developed an operating system for AI, called aiWARE. The company maintains over 300 different AI engines in six cognitive categories including text, speech, vision, data, biometrics and audio. With these engines and related tools, users can develop AI-enabled apps and automated workflows for managing content. "US Soccer primarily uses Veritone's transcription and logo recognition engines. We are currently testing celebrity recognition and object recognition engines as well, to enhance search functionality and enrich metadata," Garron said.
"When we run content through an engine, it produces a timeline. We use a transcript and correlate it with a video on a timeline to create searchable moments. For example, when a specific player is mentioned in a broadcast, the user can select the term and the software will queue up the video. Likewise, if the user is searching for a logo, the results are split across a timeline with the same search functionality.
"From there, as we add face recognition, we can create a multi-variant search between timelines where the user can identify clips where both a player's face and the logo appear in frame at the same time, such as Alex Morgan and the Nike logo."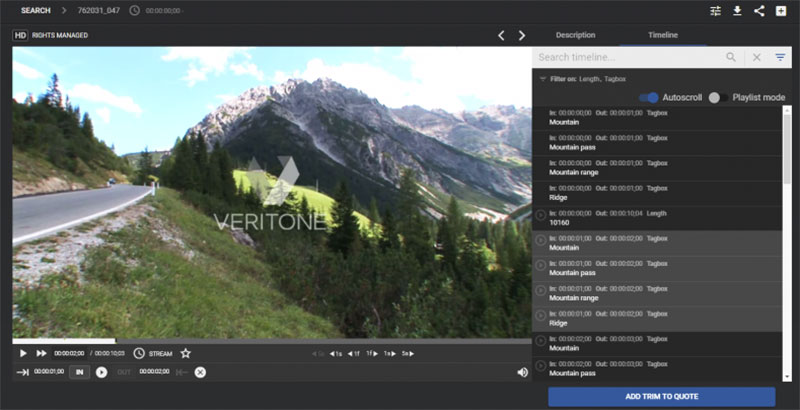 Working with Veritone's Engines
When content is uploaded, Veritone has established workflows to help prepare US Soccer's media for the kinds of applications they are planning to use it for. On the client side, users can specify a category and establish a cognitive profile for that category. Veritone can create additional workflows as needed.
Garron said, "For instance, if we detect a file that is more than two hours long, we start by running transcription on it but include the option to add additional engines. Another example might be to institute facial recognition and create a library for the womens' soccer team and all of their competitors. In this way, Digital Media Hub is flexible and can be tailored to meet individual customers' needs.
For such tasks as logo or facial recognition, the engines employ a kind of vision in order to understand the content and identify features for the metadata. Garron said, "With logo recognition, we train a model using the logos that the customer wants to see by taking a straight-on image, and then try to predict different camera angles and ways the image would be seen, producing distortions of that image in different shapes and sizes. By using those distortions to train the model, its vision becomes more discerning."
Revenue Stream
Making its content discoverable and licensable is essential, but US Soccer has the ability to access an incremental revenue stream from its IP and owned video assets. For many of its core licensing partners, including US Soccer, Veritone implements a strategic approach to social media monetisation by claiming unauthorized uses, and producing new content from the deep archives.
Licensing is a complex process, and that has become the main source of value that Veritone's experienced licensing team brings to the table. Garron said, "In addition to US Soccer's current licensing activity, incremental value exists in licensing content for documentaries, advertisements and films. That content can also be repurposed for new digital or social platforms.
"Customers cannot download content without approval from our sales team. For example, when we are involved with a documentary project, the organization that we're working with sends a copy of the script to ensure that we know how the content is being used. Our licensing teams are closely involved and hands-on, and do their due diligence before releasing footage to anyone who's interested in licensing it. Veritone also manages any rights and clearances that may be needed for specific shots.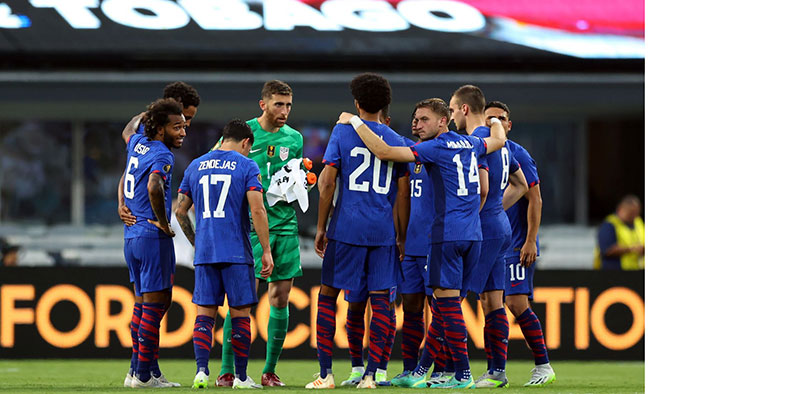 "We can also use Generative AI engines to produce new content from archival data. For example, we can ask a large language model to provide the history of Nike and US Soccer. By looking at historical data, we can identify shots that include Nike as well as notable players. Then, we can generate a script based on the video content."
YouTube Claiming
Veritone works with its partners for YouTube claiming. "We stream games into YouTube to index and help us claim the content," said Garron. "When we encounter a match on YouTube, we can review and decide who the claim is against. Veritone can help the party in question monetise the content, take credit for their ads or request that the YouTube publishers no longer use the content."
In the YouTube rights management system, a claim is an assertion of copyright ownership on a video. Claims are made on uploaded videos, and other users may also make claims when their videos match your assets. When YouTube's Content ID identification system finds a video that matches your asset, a claim is created and a policy is applied – monetise, track or block. www.veritone.com