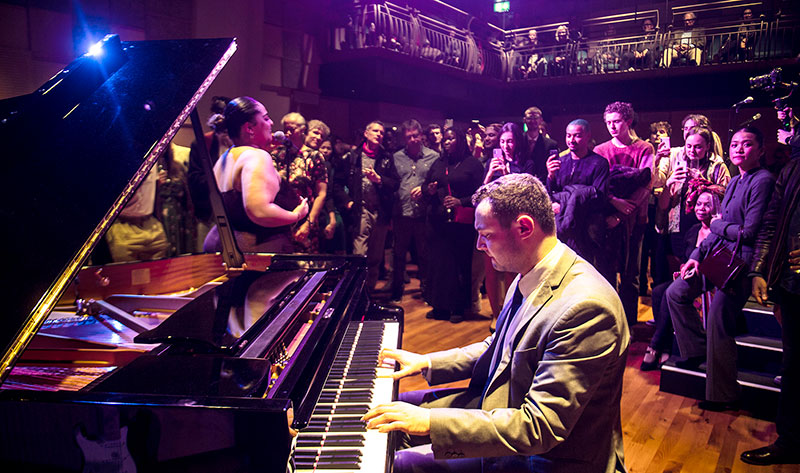 World Heart Beat in South London was established in 2009 to meet the need for affordable music education for disadvantaged young people, as well as creating new opportunities within the music and creative industries. World Heart Beat distributes bursaries and free instruments to children and young people living in difficult circumstances, working with schools and community organisations.
With its welcoming approach to intake, World Heart Beat now teaches approximately 425 students per year, from London and beyond. Over half the students receive bursary support, and 76% of all learning activities are available free of charge.
Heart Beat History
The charity's music academy began with only 70 students in a converted Wandsworth warehouse space. Over time the academy swelled to over 320 students, leading to building and moving into a second music education centre in Embassy Gardens at Nine Elms in Battersea earlier in 2023.
The new Embassy Gardens facilities feature more sophisticated, up to date equipment than has been available to the academy so far, attaining a level matching industry-standard recording studios. This ambitious focus will enable the organisation to extend its EMERGE programme, designed for students pursuing a career in music, and make music industry skills training available including sound engineering, lighting and audio production.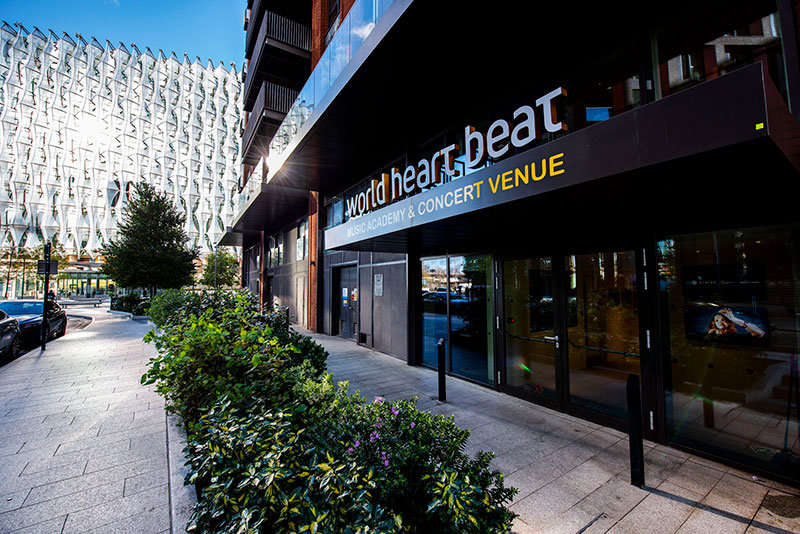 World Heart Beat has fitted out its new 750m2 space and 200-capacity auditorium to become one of the technologically best-equipped music venues in the UK, complete with multiple teaching spaces and a modern recording studio. AV and media systems specialists including Solid State Logic, Focusrite, d&b Audiotechnik and Vizrt have joined to donate equipment to the Embassy Gardens site.
Accessibility and Audience Reach
The organisation wants to optimise its accessibility and audience reach, regardless of distance, and for this reason requested that their donation include a Vizrt TriCaster Mini 4K video production system and TriCaster Mini Control Panel. The team at the academy is using the Tricaster to deliver remote learning, to relay on-site master classes and recitals to new audiences, and to stream live performances worldwide.
Tricaster's NDI compatitibility means users can set up a network and add devices very quickly without involving external networks. There are four NDI connections with PoE support video, audio, tally, power and control, including eight live video inputs, supporting resolution combinations up to 4K UHD. The Tricaster will switch, stream and record the video into many different formats, resolutions, aspect ratios and frame rates.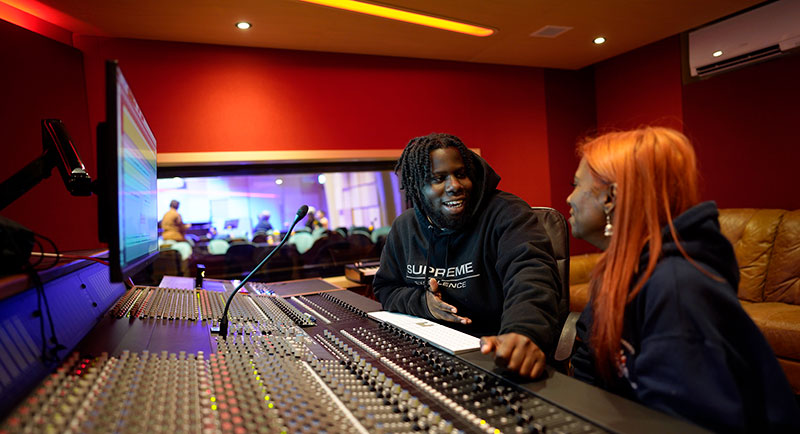 Delivering content to all screen types, producers can output 16x9 video for traditional applications or change the aspect ratio to square or vertical without affecting production power. The built-in dual encoders then make it possible to stream the resulting content to multiple destinations simultaneously.
Audio integration also has a wide scope, including a software-based audio mixer, support for digital, analogue and USB audio devices, audio-over-IP with NDI, Dante and AES67, professional DSPs, fader control, VU metering, Talk Back and others.
Determined Design
The design process for Embassy Gardens began with a determination to increase their streaming capabilities, both to help launch emerging artists and to further connect the music community to World Heart Beat.
In the final deployment, the TriCaster Mini 4K is in use with multiple BirdDog 4K PTZ cameras, several of which are located in the auditorium to capture concerts. The TriCaster and control panel are installed in the HEARST Broadcasting Suite and connected to the building's cabling network, which includes more than 80km of Fibre Optic, Cat 6a and Analogue cables, installed by the integrators at White Light in Wimbledon.
Getting to Grips
"It's exciting when you take delivery of a piece of sophisticated equipment and realise how quickly you can get to grips with it," said World Heart Beat CEO, James Gero. "It shows how well the workflow has been thought out. The TriCaster has much more functionality than what you see on the surface.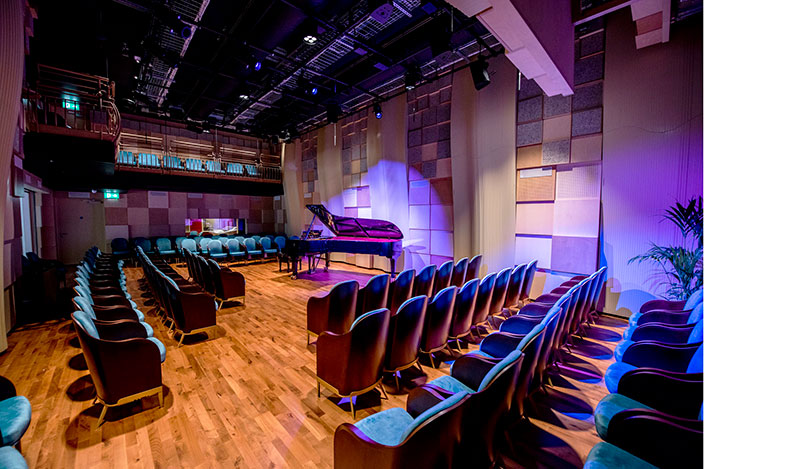 "It can be operated with relatively little pre-training, but users can add layers of complexity that give access to many other possibilities. The TriCaster is just the kind of equipment that will help young people on our program find opportunities in audio-visual and production. It's also an advantage for emerging performing artists who need more exposure, because TriCaster can live stream across multiple social channels simultaneously."
"We have reached this point with an entirely modern facility, equipped with 21st-century infrastructure and capable of taking us a considerable way into the future. We have created an ingenious way of utilizing the space we have and inspiring the younger generation to explore creative opportunities." As a core component of the studio's infrastructure, the TriCaster has so far been used for remote learning sessions and performances by emerging and established artists from the worlds of classical, Indian, funk, R&B and jazz. www.vizrt.com