Codex Production Suite 4.5 Unifies On & Near-set Workflows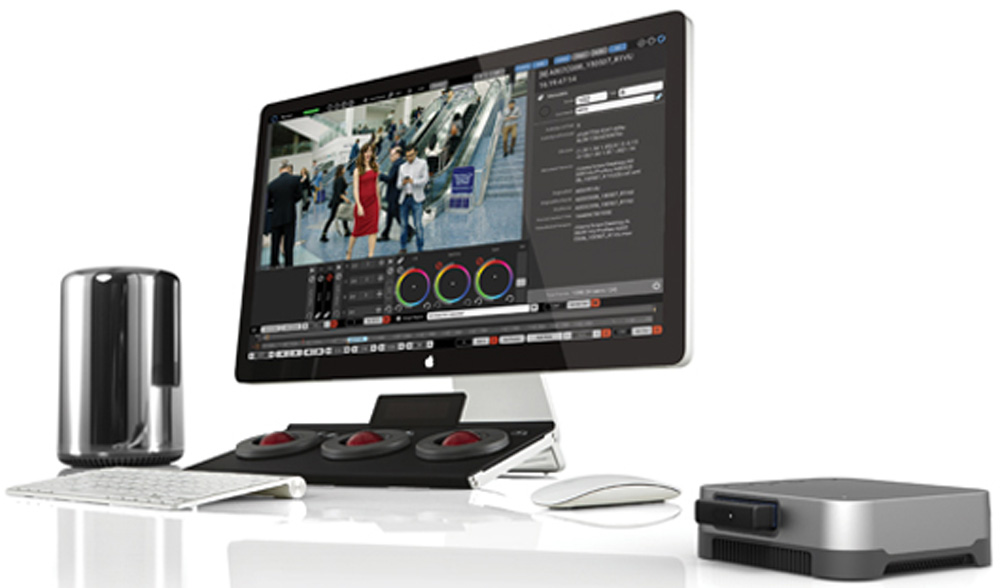 Codex Production Suite version 4.5 for DITs now makes it possible to establish a single workflow, from ingest to post, for projects shot with multiple types of camera. The Suite is an application combining software for colour grading, review, metadata management, transcoding, QC and archiving of media generated by digital cinema cameras. The cameras involved can range from the ARRI ALEXA 65 to GoPro, and the update prevents the need for individual workflows for each camera format used on a production. Codex Production Suite 4.5 was launched at NAB 2016.
Codex Production Suite runs on Mac Pro and MacBook Pro as well as Codex's own hardware – the S-Series and XL-Series Vault, which are modular devices for moving, reviewing and storing media on or near set.
Codex Production Suite already supports cameras including those from ARRI, Sony, Panasonic, RED, GoPro, Phantom and Canon. It can handle split-screen or A/B playback of camera original material for review, with correct frame rate, colour space, LUT and CDL values applied.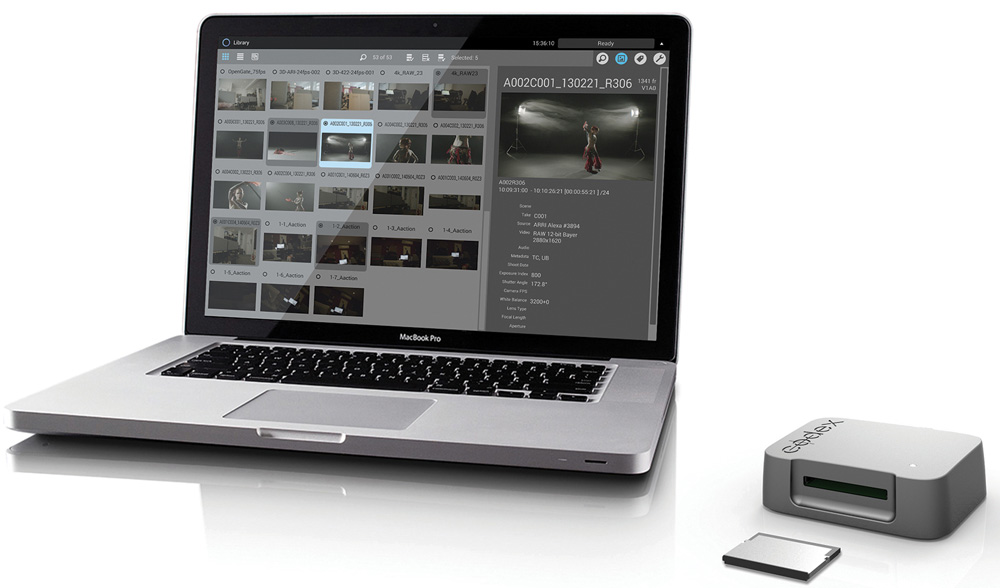 Functions are diverse and cover most post production tasks from image-scaling and crop tools, to metadata checking, fixing and appending. It has QC tools and customised reporting, and will carry out fast transcoding to common dailies formats such as Apple ProRes, Avid DNxHR and H.264, and debayering to DPX and Open EXR for VFX deliverables. Archiving can be set up using LTFS to LTO-tape, and Codex Media Vault Library portable near-line storage via a Codex Archive index.
New functions in the Codex Production Suite 4.5 include non-destructive, CDL-based colour grading for creating, modifying and safely communicating looks from on-set to editorial and the final DI colour session. Productions can import and process externally-created CDLs/LUTs, so that looks can be applied overall or shot-by-shot. Looks can be baked into editorial dailies or appended in the metadata of deliverables, as required, and dailies can be viewed as intended by the cinematographer.
The suite integrates directly with Codex Live software, used to manage colour and create looks from the live camera feed on set for a consistent colour pipeline from camera through to deliverables. It is also integrated with Tangent panels for grading purposes. From start to finish, users can adopt an ACES-compliant colour pipeline. Audio sync tools are available to import WAV files, playback shots in a proxy window, and synchronise audio files to shots based on timecode.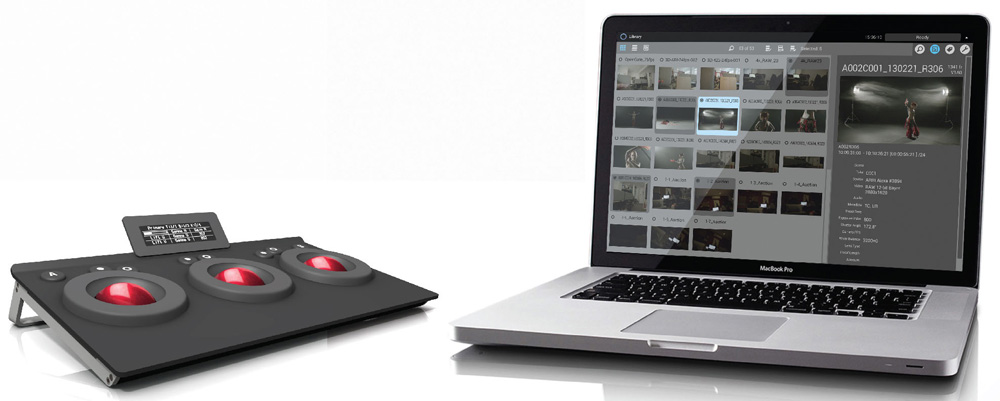 With the launch of Codex Production Suite 4.5, Codex has also introduced new pricing that combines ownership and technical support in different ways. Customers can purchase the software only, or buy Codex Dock (Thunderbolt) with free software, and gain access to Codex's workflow and technical support, with free upgrades, through Codex Connect from any location worldwide.
DIT Ben Appleton, whose Codex credits include The Huntsman: Winter's War, Victor Frankenstein and Guardians of the Galaxy, now has his own Codex Vault running the new Production Suite software for archiving, review and dailies. DIT and digital workflow supervisor Francesco Giardiello has been using Codex products on feature film and TV projects such as 'Knights of the Roundtable: King Arthur', 'Ben-Hur', 'Thor: The Dark World' and 'Romeo & Juliet' for the past five years, due to the systems' fidelity and a single, reliable workflow. During this time he has suggested new functionality and performance improvements to Codex and worked with them on updates.
Codex Integration – OFFHOLLYWOOD's OMOD Module for RED
Codex and OFFHOLLYWOOD have now directly integrated the Codex Live colour and look management system with OFFHOLLYWOOD's OMOD third party modules for RED Digital Cinema cameras, in order to allow live HDR grading on-set. The integration launched during NAB 2016.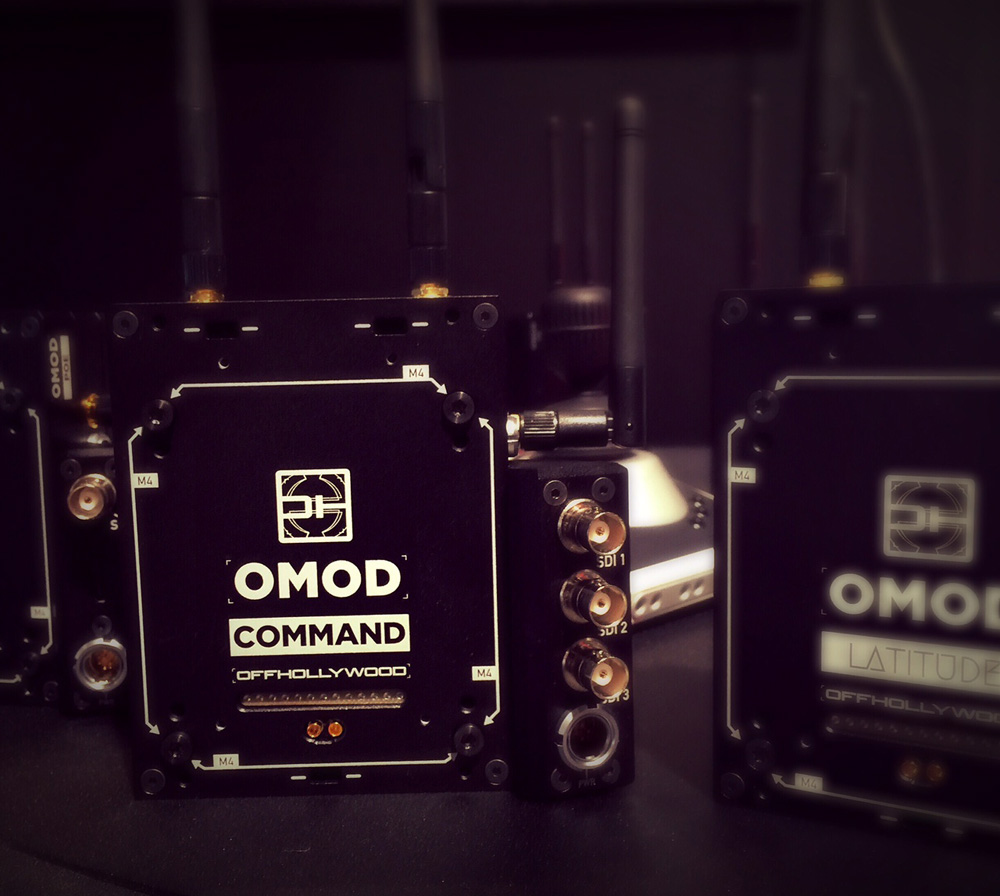 So far, OFFHOLLYWOOD's OMODs integrate a large variety of devices and software for on-set functions ranging from wireless video, wireless lens control, audio, communications, timecode and genlock, metadata and now, colour workflows and HDR monitoring. Three independent HD-SDI outputs can be routed in any configuration from RED's SDI and HDMI monitor paths. Each output can have a CDL and/or 3D LUT applied, controlled and stored independently.
Through the Codex Live interface, users on set can create and preview looks and colour grades directly from multiple live HD-SDI camera feeds. These looks and grades can be previewed with Codex Review and automatically applied when generating deliverables via the Codex Production Suite. Looks can then be exported in various formats, ASC-CDL for example, for application downstream in the workflow, and to form the starting point for colour-consistent dailies and deliverables.
The OFFHOLLYWOOD integration means that Codex Live can generate CDLs and 3D LUTs for the OMOD module. Codex Live users can grade wirelessly, in real-time, directly to the OMOD. Each monitor path can have a separate colour pipeline, so that, for example, the DIT can grade and preview in isolation and then share the look when ready.
Most important, the combination of the OFFHOLLYWOOD OMOD with CODEX Live enables the creation of live HDR – at same time as SDR – and, utilizing CODEX Live, users can colour grade CDLs relating to HDR output. It is thought to be the first live HDR and CDL workflow. www.codexdigital.com