LED Immersion Brings Live-Action Environments On-Set
Commercial production company Big Deahl Productions with Resolution Productions Group have developed a new technique that uses LED screens to project imagery on set to allow the production to shoot several locations, all in one day. The two companies, located in Chicago, have named this new process Environmental LED Immersion, or ELI.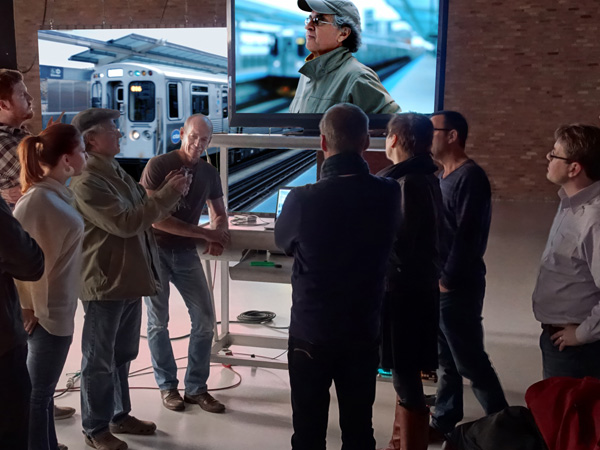 The idea for this process began when director David Deahl and gaffer Marty Rhomberg attended a demonstration of how some of the visual effects were created in the movie 'Gravity'. Attendees were shown a room built from LED panels with a gimballed rig to support the actors at various angles. Once video images were fed into and projected through the panels, a virtual outer space was created. However, the resolution of the LED panels was too coarse to use as the actual background for 'Gravity', so these images were only used as ambient light and reflections within the final film.

Aware that Resolution Productions Group owned a huge supply of LED panels, Marty and director Todd Klein saw a potential for using higher resolution LED panels with background photography as the physical backgrounds for commercial, industrial and multi-media productions. They began testing Resolution's LED panels on small tabletop subjects, to see if the eye would accept the imagery. Todd used a longer lens with a fast T-stop and placed the focus on the foreground subject, allowing the background to fall out-of-focus.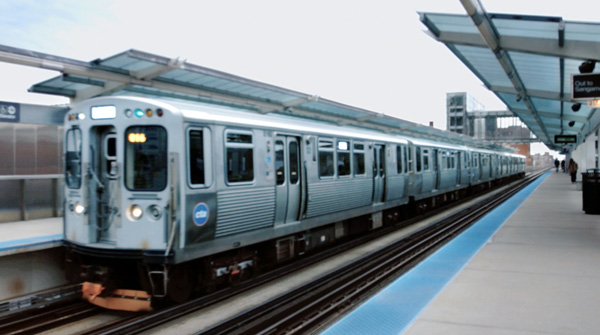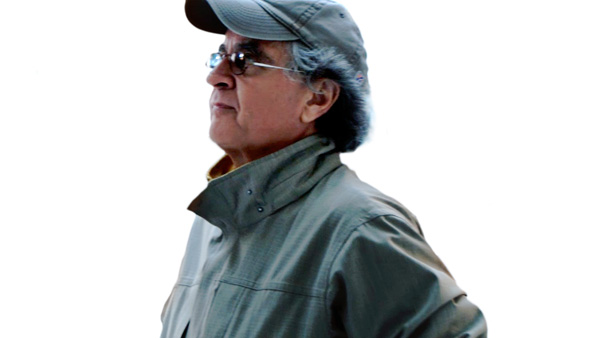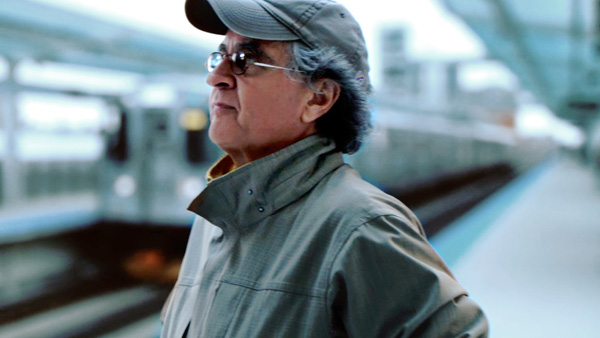 By changing the projected images, they found that they were able to present a subject on a lakefront beach, for example, and present a similar subject in a window display half an hour later. The first tests were so successful that they decided to test a larger scale environment to see how far they could push the technique. Todd and Marty went to an L-train (elevated railway) station in Chicago, where Klein shot a background element of an L-train arriving on a platform.
Back in the studio, they set up lighting to match the lights at the L-platform location. With Rhomberg then standing in front of the LED background, which measures 10ft x 16ft, Todd shot them together. The effect was very convincing. Because Marty could watch the action being projected onto the LED panels, he was able to interact with the virtual L-train's movement in real time as it pulled away from the station. "This process could also benefit actors on virtual sets who would normally be looking at a blank green wall behind them," said David.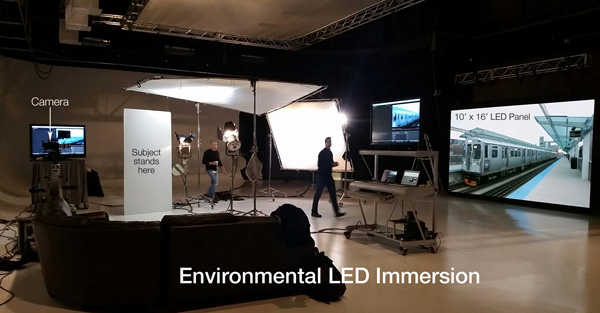 Todd and Marty are currently making further tests to see if it would be possible to shoot a full figure subject. To accomplish this, they would build up a high-gloss floor off the stage floor so that the LED panels can be lowered to drop slightly below the raised floor, thus creating a smooth transition between the LED panels and foreground. They noted that the technique would not have to be limited to anything other than the size of the screen – for example, a 360 degree screen could also be built.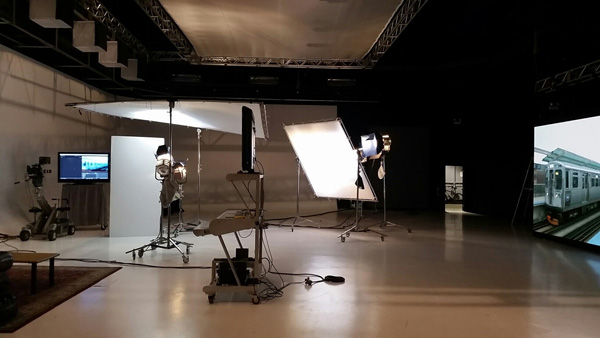 Todd has been experimenting with the Environmental LED Immersion technique for several months and has discovered that certain methods give better results. The L-train platform test was very simple with nothing going on in the background other than the train slowly pulling out from the station, but it was still very effective. He has determined that including other elements - such as people walking in the background or in front of the lens, or the camera moving off of a foreground prop onto the subject - would include more interaction with the background and, therefore, appear more convincing.

"When this process is combined with proper lensing, lighting, T-stops and so on, it could give agency creatives many more options for scenes from around the world without the expense of transporting gear and crews to actual locations," he said. "Very little or no post work is required - no green screen, compositing or post clean-up. Also, location background elements are graded according to the director's eye by using a colour chart, which then becomes the LUT for shooting the subject on stage." www.bigdeahl.com