Filmwerk & Systempiloten Show Talent for Rushes with Facilis TerraBlock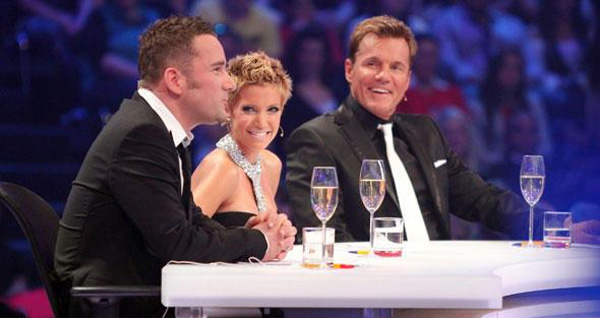 The current series of Germany's version of the Project Got Talent 2016 show has recently completed production and went to air on 10 September. As part of a closely timed production schedule, the production service companies, Filmwerk GmbH and Systempiloten in Kӧln redesigned their daily rushes process by integrating Facilis' TerraBlock shared storage system.
Working together, the two companies are responsible for capturing all the action at the auditions, as well as backstage and in the waiting areas. "We recorded 14 jury casting sessions in August and we had a very short post production window before broadcasts started in September," said Systempiloten's Thorsten Feldmann who works as Technical Director at Filmwerk.com for Project Got Talent 2016.
Due to the precise timing of the production, Filmwerk.com needed their daily turnaround of rushes into post production to have been previously transcoded into an Avid XDCAM 50MBit OP Atom codec, so that all data was compatible with the Avid-based post environment. OP-Atom is designed for applications in which each essence track is held separately, such as non-linear editing. With 19 different Canon, Arri, Sony and GoPro cameras capturing the action in the casting sessions, backstage, the waiting areas and outside, safely capturing, storing and backing up this data became challenge.
Their approach to the task was to purchase a shared storage system, the Facilis TerraBlock 24D/96TB, to record all incoming data twice – once as the working copy and once as a backup on the same server," Thorsten said. "The TerraBlock folder structure made it possible to back up each day's shoot and each camera's contribution individually." The combined amount of data for the production days – that is, the backup / render and transfer files - grew to 110 TB.
For connections to the TerraBlock, Filmwerk.com was using Facilis' simultaneous Fibre Channel and Ethernet connectivity. Render and ingest machines are connected directly via 8Gb Fibre Channel to single user write volumes for maximum speed. Metus INGEST desktop capture and streaming software, three Avid Media Composer editing workstations, and four copy stations are connected via 10Gbit Ethernet. Metus INGEST imports and transcodes content from different sources and formats, and places controls and windows required for manual operation on a single screen. Made for broadcasters, archiving, control rooms and monitoring, capture and streaming start immediately, without an arming period, caching time or dropped video frames.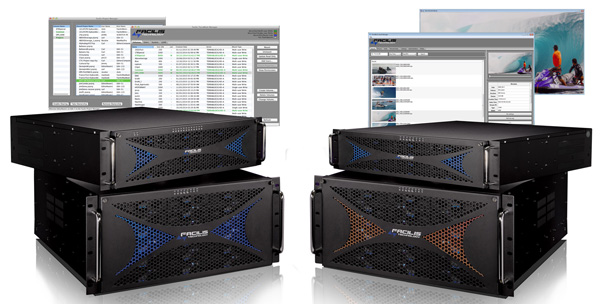 "In previous years, handling the massive amount of data that we saw on this project had been a necessarily labour intensive process, which TerraBlock has made easier, more efficient and safer," Thorsten said. "The back up process can be monitored and all the conversion and recording processes happen simultaneously. One of the factors that drew us towards TerraBlock is the system's flexibility in terms of client selection, programs and connectivity options. It has also been very resilient and reliable."
At the IBC 2016 show in Amsterdam, Facilis announced that the new ATTO Celerity 32Gb Gen 6 Fibre Channel host bus adapters or HBAs will be included in Facilis TerraBlock systems. According to ATTO, Gen 6 Fibre Channel is able to achieve twice the speed of previous generations, for faster access to data. Celerity HBAs are also built with ATTO's Advanced Data Streaming process, developed to promote a smoother data flow and lessen the chance of dropped frames during real-time editing.
Facilis' new TerraBlock Hybrid 24 has a storage capacity of up to 144TB and can use 32Gb Fibre Channel's speed and low latency to increase performance. In terms of configuration, in some cases the flexibility can eliminate the need for dual-port connectivity when greater performance is required.
Facilis builds TerraBlock using both solid-state disks and hard-disk drives, aiming to combine the speed of high-performance SSDs with the increased capacity of HDDs. This creates high-availability storage connectivity for servers and workstations, specifically designed for low-latency, real-time streaming applications.
ATTO's Celerity 32Gb Gen 6 HBAs and Facilis' TerraBlock Hybrid 24 shared storage are available for purchase now. facilis.com