Sony ODAs Accelerate Archive and Retrieval for TV & Documentary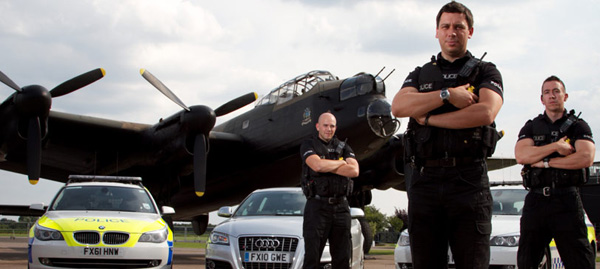 TV production company Raw Cut and DP Alister Chapman are using the Sony Optical Disc Archive system for large-scale professional video projects. They have found that the discs make archiving faster and more flexible for them than using tape. The content remains immediately available and, in Raw Cut's case, files may be linked directly from ODA into Avid Media Composer for transcoding or viewing.
Based in Soho and founded in 2002, Raw Cut TV specialises in factual television like the documentary series 'Police Interceptors' and reality TV programme 'Road Wars'. They have also been early adopters of some of the major technical trends in broadcast including tapeless post, and production of one of the first real-life crime series in HD.
Using the Sony Optical Disc Archive, Raw Cut stores and retrieves content on 1.5TB ODA cartridges through three ODS-D77U standalone Optical Disc Archive drives. From there, the editors and post artists can find footage and pull it back onto the timeline for editing, almost straight away.
The drives are in their second-generation now and have a capacity of 3.3TB, which Raw Cut's technical manager Zio Hancock said makes using ODA cartridges faster than transfers from LTO tape. "Being able to pull media from archive at speeds comparable to a USB3.0 external drive, and link media directly from an ODA disc into Avid, means footage can be accessed quickly, which shortens production time," he said.
From Nearline to Production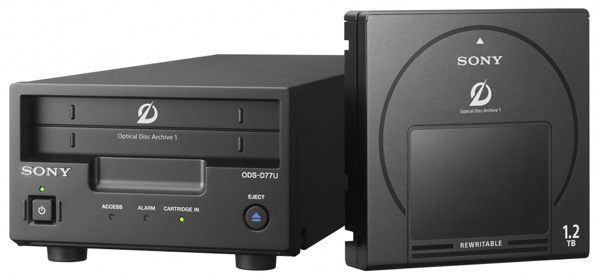 Because material for a typical full-length series can exceed 40TB of HD video files and metadata, large quantities of content regularly need storing, archiving and managing. Material for new shows arrives at Raw Cut in many different formats, codecs and file types as well, spanning 1080/25p or 50i media that may be encoded as XAVC, MPEG, ProRes or H.264.
In general, content handed over on memory card has first been wrangled onto a PC hard drive. But owing to the speeds achievable using the newer drives, the studio anticipates being able to ingest media directly to Optical Disc Archive, not just for near-line storage but as a mainstream production format. "We'd like to cut out double-handling and go straight to ODA", said Zio.
So far, Optical Disc Archive has been integrated into the workflows of some of their major shows including 'Neighbourhood Blues', 'Police Interceptors' and 'TT Blues', and is in use on other upcoming series currently in the edit phase.
Archive and Re-purposing
Raw Cut is also in the process of gradually transferring about ten years of tape-based content onto high-capacity 1.5TB ODA cartridges for long-term storage, which is expected to make tracking down and repurposing their legacy content easier, instead of working through shelves of ageing tape.
"We have thousands of hours of content here", said Zio. "With Optical Disc Archive we can put a cartridge in the ODA drive, view it and pull it right back. It's like having everything on a huge removable hard drive that will last for many years."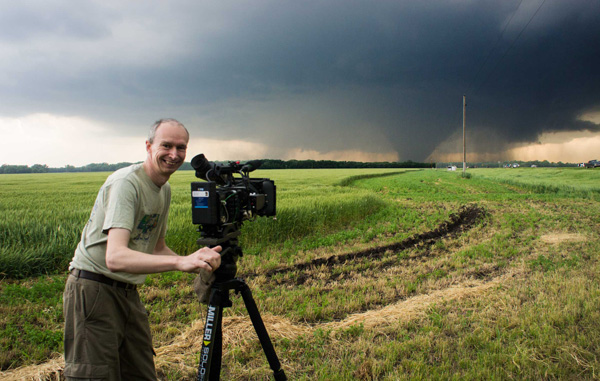 Alister Chapman Freelance DP
Director of Photography Alister Chapman has been using the Sony Optical Disc Archive for several months and has decided that it suits video applications for his work better than tape based archive systems. His main reason is speed – the system is fast enough to work directly from the archive discs for some applications. It also behaves similarly to a hard drive set-up, but with the advantage of creating a database of archived material as you place clips onto the discs.
He has developed specific workflows on the ODA system for clients. For example, he offers corporate clients an ODA archive of their projects so that if they need to re-visit an edit, they can bring their ODA disc back to Alister. Once he places it in the drive, he can either restore the entire project onto his edit system, or select and pull out certain clips or individual files.
"Some of the projects I work on can be very big. In these cases, once the project is completed I often create a trimmed version of the entire project that contains only the material we used," he said. "I use Adobe Premiere Project Manager to trim and shrink the project down to only the required files, and then archive the trimmed project directly onto ODA using a watch folder. Very often there is no need to archive all the out takes, junk clips and other unused files."
Tapeless Content Management
Alister said that in 2006 he purchased a Sony PDW-350 Optical Disc based camcorder, his first step into tapeless systems, which he has continued to favour ever since. The ODA archive has subsequently been developed from the same Optical Disc. "The move to Optical Disc meant that for the first time I could go directly to any clip on the disc without shuttling through lengths of tape to get to the footage. This hugely sped up the workflow," he said.
The discs are also tough, impervious to water and have a life of up to 100 years. "ODA's robustness means that I don't need to think about things like humidity or temperature control for storage. The direct file access also avoids having to shuttle through a backup tape to get to the files you want, or wearing out a tape or tape drive."
The Content Manager Software that manages the archive builds a database of any material placed on an ODA disc. It can be set up to automatically create a very small proxy video clip and thumbnails of video footage encoded with nearly any codec, as well as Sony codecs.
Users can browse an entire archive without mounting discs. "It is also possible to use the proxies in edits," Alister said. "Once you have determined which clips you need from the offline database, Content Manager will tell you which disc cartridge to mount to restore the original files. This is a huge time saver if you have a big library of footage." pro.sony.com.au