Seagate 10TB IronWolf Pro Brings Agility to NAS Environments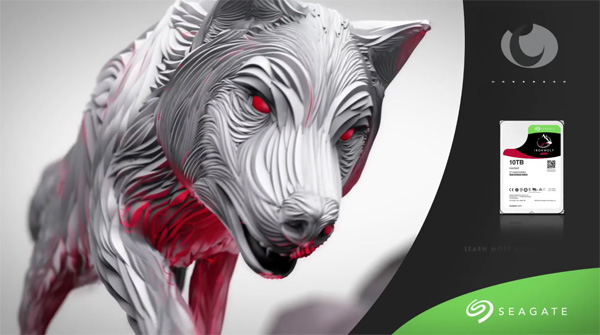 Seagate IronWolf Pro for NAS applications for small to mid-size enterprises manages and keeps large quantities of data ready for use with workload rates of up to 300TB and fast access.
The IronWolf Pro is optimised for NAS with AgileArray to support file-sharing, backup and private cloud environments. AgileArray delivers drive balancing by using dual-plane balance and rotational vibration sensors, RAID optimisation for higher performance and better power management.

The Rotational Vibration sensors mitigate vibration in multi-bay NAS enclosures for consistent performance and reliability over time. The sensors come standard with IronWolf Pro, the higher performance version, and are available on some IronWolf capacities. RAID optimisation increases performance and reliability with error recovery control for better data integrity. Power management refers to energy-saving and the ability to deliver power when the NAS experiences highest demand.
Capacity ranges from 1 to 10TB. Higher capacities allow more physical bay space for redundancy or more storage. Supporting user workloads of up to 180 TB/year on IronWolf and 300 TB/year with IronWolf Pro, multiple users can typically upload and download data to a NAS server without delays.
IronWolf Pro includes Seagate's Rescue Data Recovery service, which covers accidental damage as well as damage caused by a natural disaster, such as a fire or flood. www.seagate.com/ironwolf