TMD Integrates with Quantum for Asset Management Archiving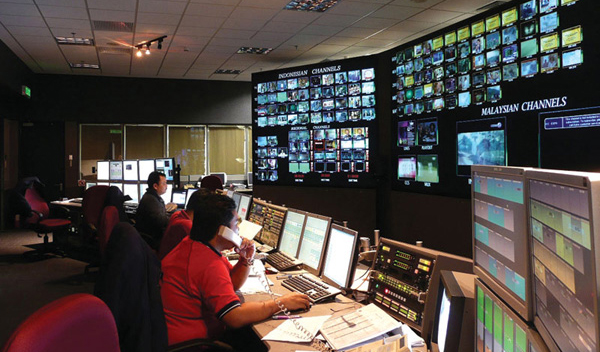 TMD and Quantum have integrated the TMD Mediaflex-Unified Media Services applications with Quantum's Xcellis workflow storage, resulting in an affordable direct archiving system.
TMD's Mediaflex-UMS is software used to manage the lifecycle of media content held within broadcast, media, government, archive and production companies. In this case, media management can include creation, digitisation, repurposing, enrichment, delivery, publishing and archiving. In combination with the Quantum StorNext-based Xcellis storage, Mediaflex-UMS becomes a collaborative system, and gains an affordable archive with which to preserve content and make the most its value over its lifecycle.
TMD's Unified Media Services or UMS includes Paragon+ for content management with intelligent media-aware workflows using scalable software-defined orchestration, so that it can run on-premise, in the cloud or as a hybrid. OnPoint is TMD's production asset management system that integrates with FCP and Adobe Premiere Pro CC and has a review and approvals process to use before sending files to archive or playout. Chameleon is a DAM system with a deep metadata schema and functions that manage media, search for content and raise work orders.
Paragon is the device-independent archiving system for protecting video, audio and physical assets long term, supporting combinations of LTO tapes, cloud and Disk Archive storage. Aperture ingest software captures, digitises and tracks content in different formats, for management. The scalable UMS service-oriented architecture holding all of these applications together is based on open standards to reduce the need for custom APIs, and integrate with third-party vendors.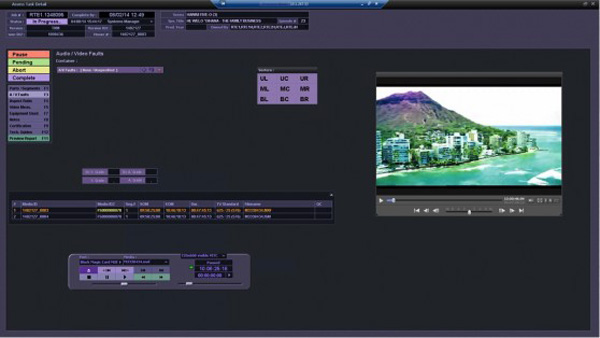 From Quantum, Xcellis is high-performance shared workflow storage that manages media and metadata together. It has connectivity options for both Fibre Channel and Ethernet, and supports hosted applications. For media groups working collaboratively, the workflow storage components are integrated into a single, scalable 4RU hardware system. This approach was developed to facilitate online processing, ingest and delivery, and archiving. Xcellis combines workflow performance similar to a SAN with cheaper, longer term NAS, resulting in simpler 'converged' storage architecture.
"Our goal is to make rich asset management and archiving simple to implement," said Justin Elkerton, COO of TMD. "Media enterprises can now buy TMD's media service applications and Quantum's storage systems and define their own archiving applications without special configuration. To set up this level of interoperability, TMD joined the Quantum Advantage Programme, a platform for partners to test and qualify their software andn hardware with Quantum's equipment."
TMD and Quantum have worked together in the past, developing practical systems for major users worldwide. As an example, the Asian Film Archive at Singapore's National Library Board uses Quantum archiving with TMD's Mediaflex Guardian management application, a configurable asset management system for physical and digital assets with acquisition, accessioning, preservation, storage and access workflows. The system complies with the international reference model for an open archival information system OAIS. www.tmd.tv