Indianapolis Speedway Manages Avid Workflow Storage on Spectra Logic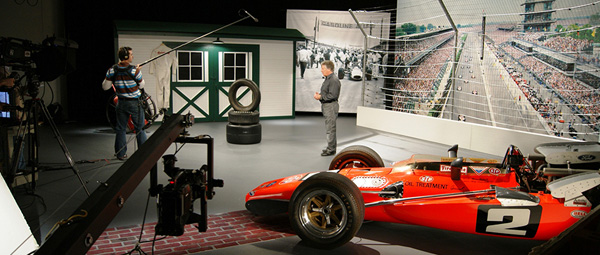 Indianapolis Motor Speedway (IMS) operates its own Content Division and Mobile Production Group, located near the famous motor circuit. IMS Productions is comprised of three divisions - a Radio Division, a Content Division and a Mobile Production Group. The Content Division specializes in event and studio production, development and design, and digital and web production and distribution, and the Mobile Group supplies remote broadcast facilities for various sports and entertainment clients.
IMSP also runs two production studios equipped for small and large projects, from full set productions with studio audiences to single-talent live shots, all with uplink capability.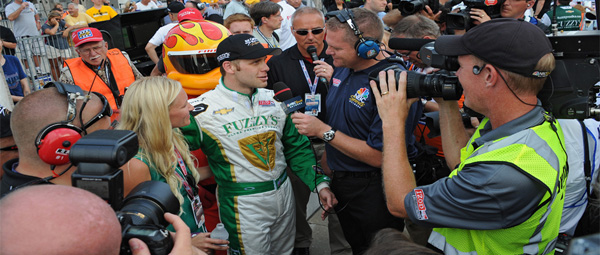 IMSP's Content and Mobile teams create numerous video, audio and multimedia digital assets and generate more than 40TB of racing footage per year over the course of 16 racing weeks. Most of these large assets are managed by Avid Interplay | Production, which manages content creation, automates workflows and enables collaboration. Previously, once content had been edited, IMSP used middleware to move content from Avid Nexis production storage to an Oracle StorageTek SL500 tape library with LTO-3 drives.
The teams looked for a more modern archive system based on open standards that would integrate directly with their existing Avid environment. They also needed to manage and protect creative assets outside the Avid system, plus non-Avid assets such as still pictures, large video files, and 4K and 8K raw camera files. The system has to accommodate the archive of IMSP's non-digitized assets, such as film from the early 20th century, and preserve them for a minimum of five to 10 years.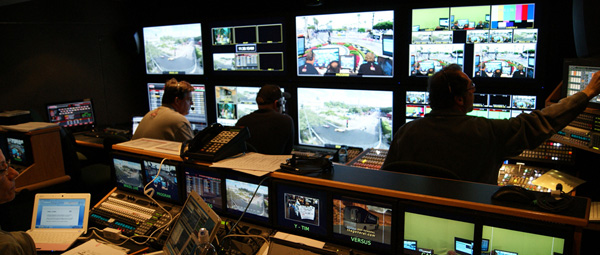 Therefore, the expectations of the Content team, in particular, included longevity, content integrity and speed of access, and it was important for the archive to scale in capacity at low, predictable costs. To make the upgrade, they intended to run their new system alongside their previous archive while migrating legacy content to a new generation of LTO tape, LTO-7.
On the creative side, IMSP needed a way to transfer footage from their HD cameras to use immediately in the field while allowing the editors instant access.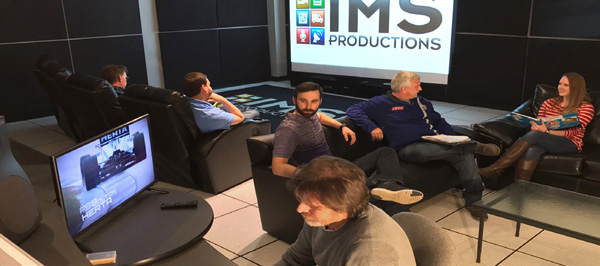 IMSP decided to replace their existing middleware and tape library with a Spectra BlackPearl Converged Storage System and Spectra T200 Tape Library. The tight integration between BlackPearl and Avid Interplay | Production allowed IMSP to archive directly from their Avid environment to a combination of disk and tape, while using LTFS open standard. The workflow involves ingesting IMSP's new video into Interplay's production asset management system, editing on Nexis production storage and storing it via the Interplay client for BlackPearl directly to the T200 tape library. This workflow is fast and simple and controls network congestion.
Converged Storage
Spectra BlackPearl Converged Storage is designed as a portal to a multi-tier storage architecture and differs from systems based on licensing models, which generally increase in cost when scaling. Designed for organizations where long-term content integrity is critical, BlackPearl allows data to move between disk and tape storage in a flexible way. Users can deploy tiers of storage or the cloud or both to control cost, and manage and scale their data using the system's RESTful API.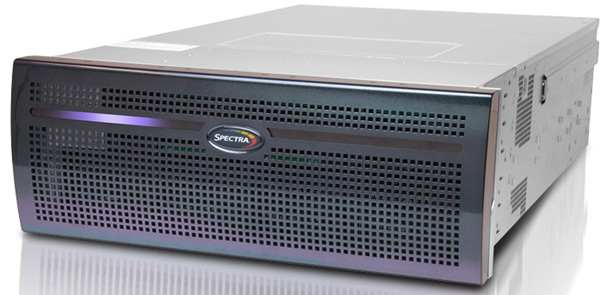 As a tape-compatible system that can archive active content, BlackPearl's ability to integrate directly with user and workflows helps limit the burden on production storage. Consequently, a number of asset management software companies have integrated their applications with BlackPearl so that video production users now have access to various workflows. At NAB 2017, as well as Avid, new integration partners were announced including CatDV, eMAM, IPV, Imagen, Levels Beyond, Marquis Broadcast, Vizrt and others.
The Spectra T200 library is a backup and archive system that integrates with Spectra's BlackPearl, making possible to store massive amounts of data indefinitely. Scalable from 50 to 200 slots and designed for small and medium-sized organizations, users can store more than 1.2PB of uncompressed data in this library. It is equipped to use up to eight LTO drives, and can transfer data at rates up to 8.6 TB/hr in a 20U form factor. www.imsproductionstv.com