EditShare XStream EFS Meets Open Road for Shared Workflows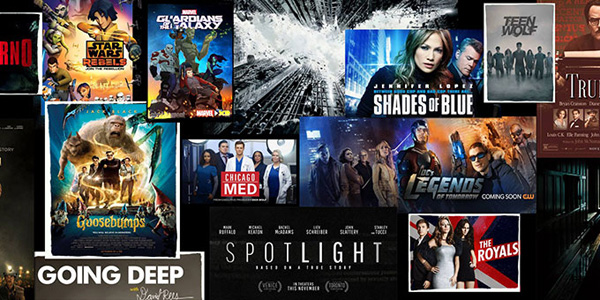 Open Road Entertainment broadcast promotion and theatrical marketing company in Burbank, California, typically keeps 40 to 50 different projects in production at any given time. Earlier on, when Open Road had begun to grow rapidly, the volume of work at the facility was turning everyday concerns like multiple formats, high-speed transcoding and balancing storage capacity into a major challenge for their post-production team.
"Our base content, which includes video, audio, graphics and text, is delivered by different clients in different formats, which need to be managed," said Ryan Egan, post-production manager, Open Road Entertainment. "Meanwhile, we are transitioning from Final Cut Pro to Avid Media Composer, so we were doing a lot of transcoding for imports on both systems, and sometimes for the exchange between the two NLEs. We were also constantly trying to keep the storage balanced and in check. Smaller projects are typically around 500GB of media, while larger projects can get upwards of 15 terabytes, depending on what comes in."
Forty Workstations
Open Road Entertainment employs a team of writers, producers, editors, designers and music supervisors working on 40 dedicated workstations for the production side of its theatrical and broadcast advertising business, which includes trailers, social and integrated content, and motion graphics. With the intention of keeping content as the centre of operations, the company needed media-aware storage that would reflect this focus and better manage its volumes of data.
Assistant engineer Mark McKellop said, "Our first move was to find a shared storage system that functioned at file-level. We had been on a volume-based system for many years but, due to the growth in business, it was no longer supporting our work. In particular, the platform's single-write, multi-read limitations were holding us back. We needed storage with bandwidth, scalability and reliability, but because we run on several NLEs, we couldn't commit to a proprietary system like Avid storage. We needed an option that was a little more flexible."
Because the existing storage solution could not be re-partitioned, the team was constantly short on space. Projects would quickly outgrow and absorb two, three and four volumes. "On top of pure space issues, our legacy storage system had some quirks that really slowed down collaboration within the team," said Ryan.
Scale-Out Distributed Shared Storage
"One editor would write to a drive, but the rest of the editors and creative staff wouldn't see the update until they unmounted and then remounted the drive. So every time there was an update, we had to quit out of the NLE or compositing application and log back in to remount. This wasn't always possible especially when we were in the middle of a project. We had workarounds, but these led to some fragmentation because content would be stored on external drives or separate servers."

Because there were no sharing capabilities, the team had to create volumes on the server for each editor to set their capture scratch in order to minimize how much they re-rendered content or re-signed. The inability to share projects added other complications, for example, when a team member had to locate original sequences among the 20 editors.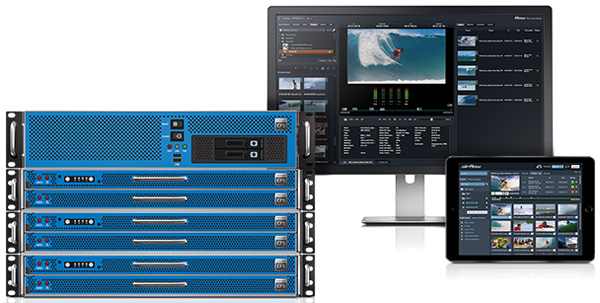 All of these shortcomings indicated that they had reached the end of the line with the former set up. After researching file-level storage platforms designed for media workflows, they decided on EditShare's XStream EFS scale-out distributed shared storage platform. Serving as the central hub for Open Road's online department, the 480TB XStream EFS system - which includes Flow media asset management and Airflow web-based media management - has enough performance and capacity to handle their media, plus management tools to control and monitor their workflow processes.
Simplicity
"We would have never been able to turn around the projects the way we do without being able to monitor and control the storage. Because we work under a lot of strict deadlines, we always have that kind of pressure to get projects done and cannot have bottlenecks due to content access and sharing," said Roger Bacon, also assistant engineer at Open Road.
"The system is also easier to administer. It's saved a lot of effort to be able to assign drives within the system. In our old system, if I granted you access to a new project, you would have to log out and log back in to see it, which was a pain. With EditShare, I can just assign and it appears. I also like the ability to assign to groups." From the team's point of view, this means that if one editor wants to hand over a sequence to another editor or an assistant needs to take on a sequence or update, all data is accessible.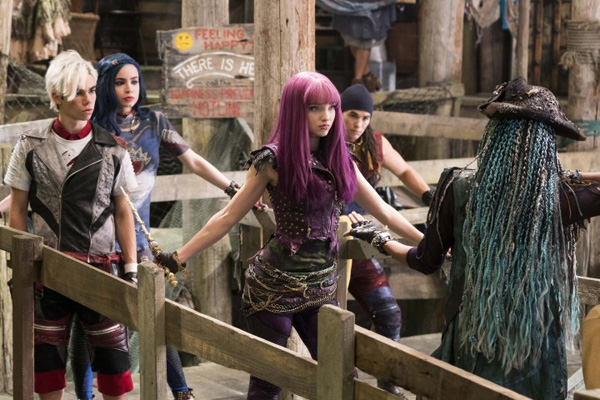 Simplicity is important also because the workflow at Open Road Entertainment is interconnected. Projects may cycle through any or all of the Avid, Final Cut and Adobe Premiere NLEs, as well as After Effects and Pro Tools systems. Ryan said, "We have Premiere deliverables, and also have projects we output from Final Cut. We have projects we have to deliver from Avid. A lot of times we're working a project that goes through all three NLEs. Our audio work is done primarily within the NLEs but we do have three Avid Pro Tools systems that we use for finishing."
Sharing
Designed for sharing between platforms and applications, EditShare systems give users direct access to files, with tools to work in the required format, immediately. Owing to the scale-out nature of the system, speed does not downgrade in response to growth in storage capacity, making it possible for Open Road's 40 systems to log in simultaneously through the day and evening, which the legacy infrastructure could not always support. This scalability also allowed them, for example, to add capacity after the system was installed by buying and immediately connecting a 96TB XStream EFS node.
The XStream EFS infrastructure's media management layer allows them to organize assets for sharing across the facility and, at certain stages, with clients. Completely integrated within the platform, the Flow media asset management and AirFlow web modules add functionality including asset tracking, fast production tools for managing ingest and storyboarding, and remote access.
Automation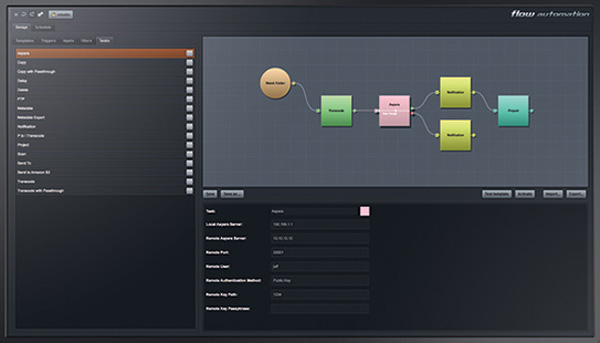 Flow makes proxies available to preview, which saves a lot of time especially because they are created automatically. Producers can log in and review material the team is working on and then give direction without having to track down the assistant engineers to process proxies for them.
The Open Road team also wants to avoid the need to do manual transcoding and will use Flow Automation functions to build client-specific workflow automation protocols that manage tedious but critical processes. Automatic transcoding, for example, allows work to start on material as soon as it is ingested.
Future plans for AirFlow, apart from remote access, include client review and approval, consolidating the production and delivery tools to one platform. Mark said, "Currently, because the client review and delivery tools are in a separate application that is disconnected from our operations, we have to package the media separately for delivery to each client. Eventually, we would like to use AirFlow to securely share content with all clients, especially for the review deliveries. It will keep everything in one place and give us a way to check and balance what media went to which location, with no need to be on the system that sent it. The result is less overhead and more control." www.editshare.com
Words: Adriene Hurst