Avid NEXIS Pushes up Speed and Scalability, Supports Pro Tools

Avid NEXIS and Avid NEXIS | PRO software-defined storage systems have been updated to better support real-time media production workflows used in post and broadcast environments. Support for Avid Pro Tools has also been added to NEXIS, facilitating collaborative shared storage for audio production.
For larger post and broadcast environments, the Avid NEXIS | E4 and E2 enterprise-class storage systems increase performance for 4K/UHD, colour grading and finishing workflows. New high-performance storage groups can supply up to 28.8 GB/s of bandwidth in one NEXIS system, enough throughput to handle full-resolution media for online editing.
For smaller environments on smaller budgets, NEXIS | PRO achieves real-time 4K performance at up to 2.4GB/s combined with collaborative functionality. NEXIS and NEXIS | PRO's collaboration operates through Avid Media Composer plus other editorial and content creation tools including Adobe Premiere Pro CC, Apple Final Cut Pro X, DaVinci Resolve and so on, and integrates with third-party asset management systems as well.
Avid NEXIS hardware components are powered by NEXIS | FS, an intelligent, scalable file system. Users combine enterprise-class engines to scale their own system, and then add Media Packs to increase storage capacity and performance at any time.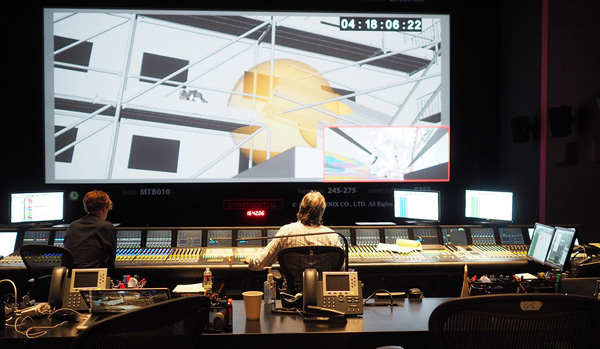 In this update, scalability enhancements double the capacity of NEXIS | Enterprise systems to support up to 48 media packs across a single scale-out networked system, depending on the engines in the system. Nearly 3PB of storage capacity and 28GB/s of high-performance bandwidth can be achieved. The new high-performance storage groups, in which each media pack is capable of data rates up to 50% faster at 600MB/s, have the performance needed for high-volume 4K/UHD, HD and bandwidth-intensive media workflows.
Now that Avid Pro Tools is qualified on Avid NEXIS, audio teams have access to the same media storage environment. Users can share projects on a centralized pool of storage and spend less time moving files between different systems.
The new version of Avid NEXIS including support for Pro Tools is now available to new customers as well as current Avid NEXIS owners with an active annual support and software maintenance plan. www.avid.com