Schnittwerk Integrates Facilis Hub Server to Take on Future Workflows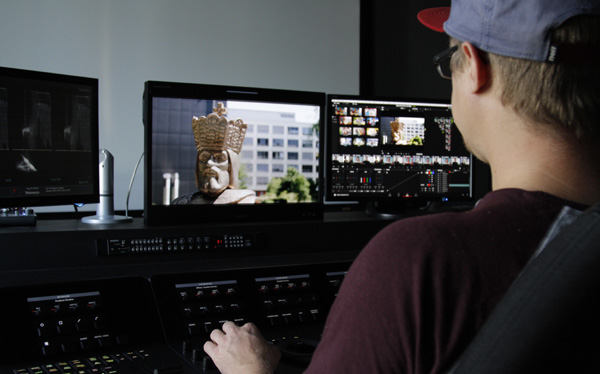 Established in 1998, Schnittwerk is one of the three facilities run by production studio Filmwerk, which has been operating in Cologne, Germany, for 25 years. Schnittwerk bought its first shared storage system in 2012 - a Facilis TerraBlock 24D 24TB with a 64TB expansion - in order to set up collaborative editing on a new non-fiction production it had undertaken. The team needed to run six Avid Media Composer systems simultaneously in online quality, as well as colour grading and retouching.
"Even at that time, the Facilis system was extremely flexible and reliable, with enough performance to work with material in its acquired format – all devices had been recording in HD, including DNxHD 185x, Apple ProRes 422 HQ and XD-Cam HD-50," said Marc Czessack, Head of Technical Post at Schnittwerk. "In particular, the access it gave us to material on a cross-platform and cross-application basis was one of the main reasons for adopting the TerraBlock system.

"It did not take long before we expanded the TerraBlock system to allow us further production capacity. The extension was quite easy to accomplish because only one expansion chassis had to be attached to the existing system."

In early 2017, Schnittwerk purchased a TerraBlock 24EX/32 256TB storage system to support high-resolution colour grading, VFX and mastering. Having already deployed 440TB in the facility among three separate server chassis, Schnittwerk also bought a new Facilis Hub Server as soon as it became available later in the year, making it the first facility in Europe to install Facilis' new server.

"The decision to invest in Facilis systems was straightforward. There are not many shared storage systems that allow actual Avid project sharing and bin locking," Marc said. "Avid's own storage equipment wasn't appropriate since, in 2012, it was not designed to work with third-party applications. Currently, a number of the applications we use, apart from Adobe, are still not supported by Avid storage. Our teams use Foundry Nuke, Blackmagic Design DaVinci Resolve and Fusion, Autodesk 3D Studio Max and MAXON Cinema 4D."

"There are certainly cheaper solutions available, but they aren't as flexible or fast enough to handle the workload here. Now, with the TerraBlock and Hub Server system, we are able to access all volumes at every workstation and in multi-user write mode. This means that the storage space can be used much more effectively - no copies or versions have to be created and the individual workstations can also be used more flexibly for several purposes. As a result most workflows have been simplified and automated in many ways."
Interestingly, at the time they acquired the Hub Server, the studio operated under two scenarios. Since owning the Terrablock system they were working on shared storage for their editing applications. But in their grading, VFX and other departments, they were using a series of fibre channel RAID systems, managed by an application called FibreJet that allows single-user write volume mounting. Its approach was to precisely schedule every process on every workstation, because trying to carry out jobs in parallel ended up duplicating the data.
Marc said, "The biggest advantage of FibreJet was speed, because no metadata controller was involved. Now, the Hub Server speeds up the Terrablock Systems. Because of the dedicated processing of the shared file system through the Hub, the stream count can grow massively. Another important option for us is to be able to use our existing fibre channel infrastructure/RAIDs."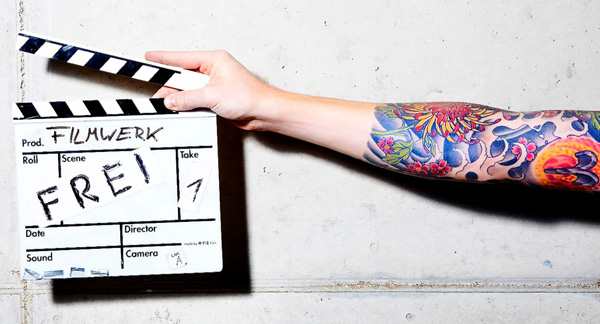 The underlying storage servers are processing the data reads and writes to and from disk, and the Hub is managing the sharing. The entire system is faster because of this load balance.
James McKenna, Vice President at Facilis, noted that, due to Facilis' open storage attachment (OSA), they are licensing 3rd party storage, like Schnittwerk's RAIDs, attached to the Facilis servers. They can manage this storage through their shared file system, and apply permissions based on user accounts in the database. The underlying storage servers are processing the data reads and writes to and from disk, and the Hub is managing the sharing. The entire system is faster because of this load balance.
Before the Hub Server, Schnittwerk's teams had relied on a direct-attached storage environment to be able to work on their finishing systems. "The FibreJet system Marc mentions is essentially a 'managed' direct-attached storage, without file-level sharing," Jim said. "The Hub gave them direct-attached-like speeds through the shared file system, allowing him to decommission the former environment and give everyone proper shared access to all volumes. In this way, he allows more systems to access high bandwidth media – that is, scalability and aggregated performance - in a shared environment."
The Hub Server was developed to help facilities handle the pressure on storage infrastructure as media file sizes increase and 4K, HDR and VR workflows become more common. In order to protect current storage investments, the Hub Server architecture optimizes drive sets, offloads server processes and increases the bandwidth available from standard TerraBlock storage systems. The Hub Server head unit aggregates overall bandwidth of two or more member servers, and scales bandwidth in a linear fashion when the network is expanded.
Marc Czessack believes that the Facilis systems are now a basic requirement for Schnittwerk to continue growing. "Our storage systems are now completely scalable as our business grows. They are a very important component in the future in view of our requirements for Ultra HD, HDR and high frame rate workflows and the associated high amount of data. Facilis' cross-platform management tool allows volume sharing based on each project or user and there is a possibility to work on more projects at the same time as well," he said. www.facilis.com