Spectra Storage and Mediaflux Data Management Get the Best of Both Worlds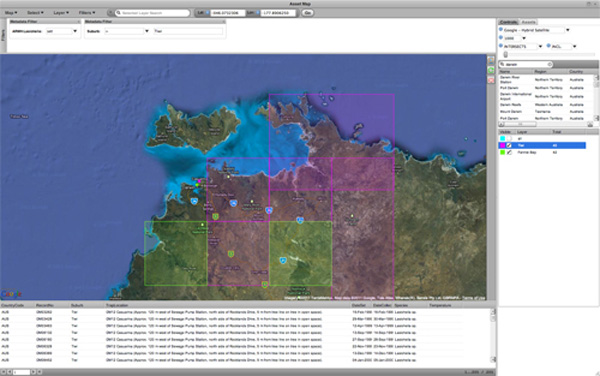 Spectra BlackPearl Converged Storage and Spectra Verde NAS are now completely integrated with the Arcitecta Mediaflux data management platform to address the challenge of long-term management of any data at any scale.
Spectra BlackPearl and Verde managed by Mediaflux is a cost-effective way to deal with growing demands for storage and opens an accessible interface and data management capabilities. End users can access all data relatively easily, independent of its location and do not have to spend time finding where the data resides or what type of storage is used. Instead they can use their time to gain a better understanding of data and focus on actual tasks.
Arcitecta and Big Data
As the volume of data continues to grow at a fast pace, its value is also increasing to companies that want to use information about their consumers and their products. Data management needs to be reliable, straightforward and cost-effective. Data Management developers at Arcitecta want to make a difference in how Big Data can be managed, and started the company to develop systems for all types of data handling and problem-solving.
The Mediaflux Data Management platform is an operating system for metadata and data that distributed groups of people can use to share, manipulate and manage any type of data. Mediaflux gives insights into types of files, distributions of file sizes, who is using what storage, which directories and files are inactive and many other data attributes. Users will be able to compare potential storage policies based on predicted cost savings, for example. Then they can select and implement a policy to automatically archive targeted data to more cost-effective storage.

Spectra BlackPearl and Verde with Arcitecta Mediaflux
Spectra Logic develops data storage that solve the problem of long-term storage for organisations and people dealing with accelerating rates of data growth. Spectra's Verde NAS is a disk platform for storage of mid-tier data. The BlackPearl Converged Storage System is used to control and automate the movement of data into disk, tape and cloud storage.

BlackPearl with Mediaflux forms a simple method for moving data to various storage tiers, including the lowest-cost storage tiers for greatest savings. The result is a hybrid storage environment – that is, the use of object storage to manage data on multiple tiers of storage. BlackPearl acts as an object storage gateway and enables the use of RESTful S3 interfaces to manage large amounts of data on multiple storage domains, including online and nearline disk, LTFS tape, as well as public cloud.
Advantages of the new approach include scalability. The system can support billions of files and move data at any scale from gigabytes to hundreds of terabytes per hour. Users can also manage metadata to enable more efficient searches, automatically extract rich metadata on ingest and add custom metadata fields to tag data. In terms of security, data can be protected with access controls, traceability, data encryption and permanent audit trails. www.SpectraLogic.com