Media Workflow Storage Shifts Gear Toward Archive-as-a-Service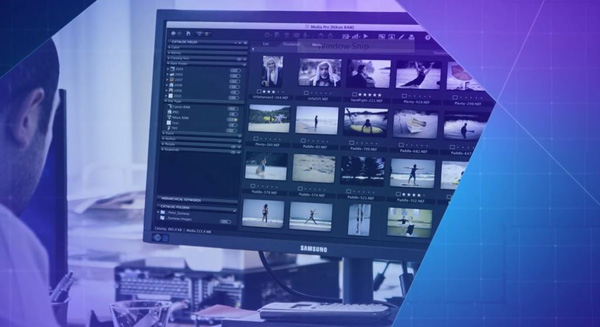 Keith Lissak, who is Senior Director for Media and Entertainment Solutions Marketing at Quantum, talked to Digital Media World about encouraging developments in the ongoing challenge of content storage in production and post studios. He described new file systems, archiving and data management options that media facilities now have to keep their content live and accessible for repurposing. He stressed that a better understanding of your organisation's storage environment is the way to start turning archives into a service, instead of another task.
First, any studio that produces and handles media for more than one project will ultimately need to deal with large quantities of content, much of which has potential for repackaging and further monetisation. Second, because the original and repackaged content is now more likely to be produced in or use 4K footage, studios need to be prepared to maintain many large media files in their primary storage systems.
When lack of storage capacity becomes a problem, the conventional response has been to invest in additional nodes. While this approach is straightforward and can work in the short term, it's also expensive and won't be sustainable when capacity requirements continue to grow.
Visibilty and Access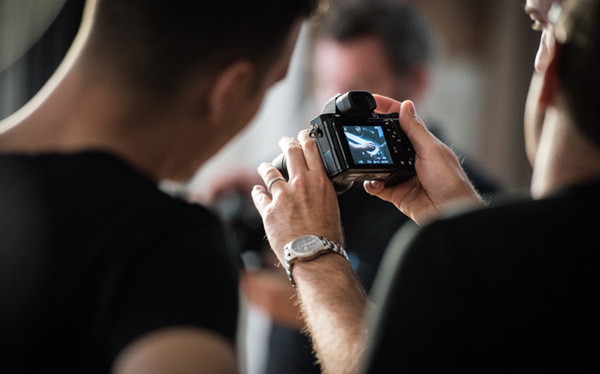 Although the challenge is not new and continues to grow, fortunately, according to Keith new ways to offload content from primary or active storage and make that capacity available again for day-to-day work also continue to expand. Options in the cloud are more familiar now, as are nearline storage devices, or object storage. Studios also can send content into deeper archives, either tape or digital. All of these alternatives help free capacity on primary storage, the most expensive tier.
Archival tiers are cheaper, and although the term 'archive' is still associated with drives and physical media that are difficult to search and access, modern managed storage environments can include lower-cost tiers with greater visibility and easier, faster access to content. Keith said, "Within such a system, data tape and managed archive libraries with automated tape handling can save a facility thousands in data storage and management costs.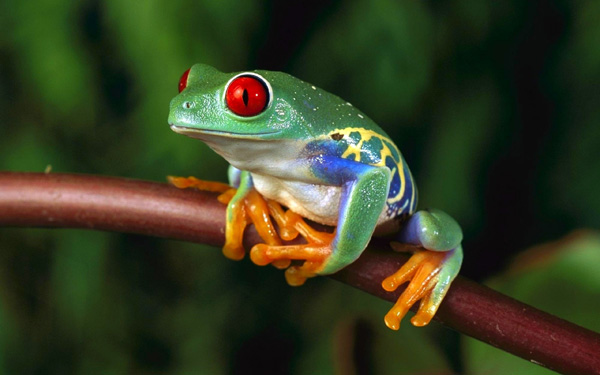 "Whether on object storage, tape or the cloud, archive systems have begun to deliver the performance and accessibility necessary to replace online storage as long-term data repositories. Defined by levels of service rather than by cost, type, durability or storage medium, such archives are optimized through intelligent data and asset management. The result is that a piece of content located in the archive can now be moved back into primary storage at a moment's notice."
Getting Smarter
As archives are not only growing faster but also need to serve a larger, more diverse group of users across a business, robust data management techniques can be used to make sure content is accessible and useable to people, regardless of its physical location. In effect, the studio or other user can implement a multi-tiered approach to storage, and use data management to automate the movement of content across tiers, and supply capacity and content as needed.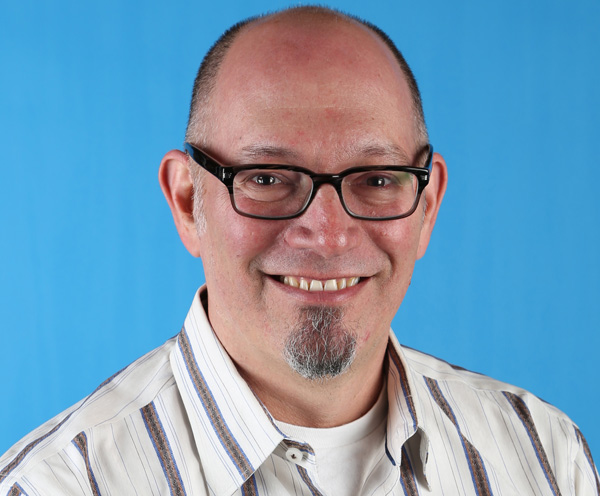 The less manual work and specialised expertise are required to store files on the optimal storage tier at any given time, the more a studio can use it to lower storage costs and optimize its workflow at the same time. Data management can be used to locate and access the files without adding extra steps to a workflow. While media asset management systems are built with varying degrees of data management functionality, newer file systems - like Quantum StorNext - support the intelligent automated movement of content across all storage tiers.
Keith said, "Policy-based content movement can dictate what happens to content over time. for example, if a piece of content hasn't been touched in 30 days, it automatically gets moved into archives. A marker is left in active storage so that content looks as if it is still there - and really, it might as well be. If an editor were to call it up, it would get pulled from archive right away. The delay would be a matter of seconds. If that same piece of content hasn't been touched in another 60 days, the marker would disappear but users would retain the ability to locate and call up the content from the archive."
Informing Decisions
Keith also described a new type of dedicated file management software that affords more control over and insight into archived content. One such application, ClarityNow from DataFrameworks, allows users to look at the physical nature of the storage environment to understand better where files are kept, and then establish their own policies so that files are moved in a way that yields the most capacity. ClarityNow standardizes the organization of data across mixed types storage systems, and tags the essential foundation elements required to couple, correlate and automate the infrastructure systems.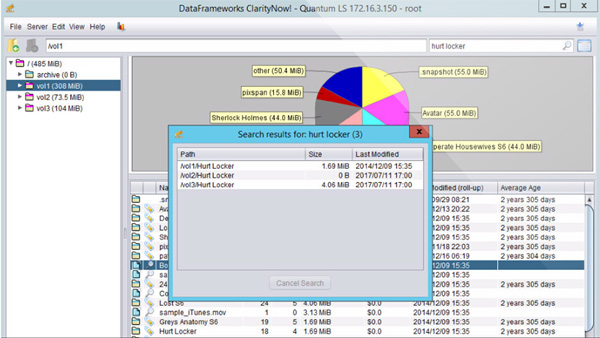 "By scanning content in near real time, building an index of that content, and then grouping similar content into collections, the application can attach exact costs to keeping that content in a specific tier of storage. With that insight, content creators can decide where best to keep their content - and potentially save money in the process," Keith said. DataFrameworks is a Quantum technology partner, and ClarityNow works well with Quantum's Xcellis, developed to create storage environments that support workflows and collaboration between a very broad range of users by combining SAN performance with NAS connectivity.
The Hard-working Archive
Although formerly, studios have put content in an archive after delivery and forgotten about it, more producers are recognising its potential value into the future – especially if data can be readily searched and the files accessed. What studios need is an understanding of what they have and the environment in which it resides. Keith notes, "As implementation of storage to support media workflows continues to evolve, studios will reduce costs and increase capacity by effectively establishing archives as a service.
"Then, having found a smart, economical way to store the ever-increasing number of media files, many facilities also will deploy tools such as artificial intelligence and specific cognitive engines to better understand the nature of the content they are storing. With these new tools, content creators can be more efficient and more competitive in producing entertainment programming that captures and sustains viewers' attention and loyalty." www.quantum.com