LaCie 6big RAID Supports Cinematic Capture and Post-Processing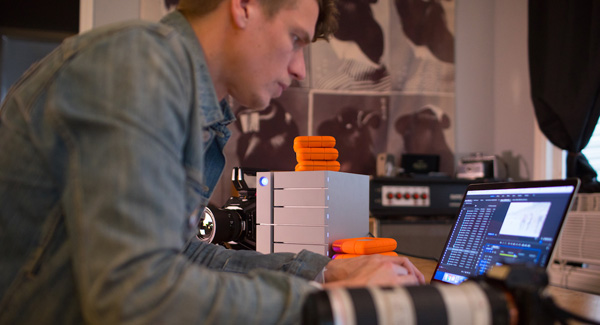 Cory Popp shoots music videos, documentaries, television and commercials, and his first feature film 'Ellie Lumme' premiered at New York's BAMcinemaFest in 2014, going on to play at the Cucaloris, Unknown Pleasures and BFI London film festivals. Clients include Atlantic, Scion A/V and De Stijl record labels, and networks such as HBO, Discovery, Travel Channel, National Geographic, TLC, MTV, Animal Planet, Fox Sports and PBS. Companies he has shot commercials for are Samsung, Vans, Finish Line and Reebok sports shoes, Discover Card and Sargento cheese.
Cory accepts assignments and lines up new projects continuously, and because he is often out in the field, he needs to choose his tools carefully and have them in place and ready to go. "Within a given month I'll go on 15 different shoots and use maybe seven different cameras on each of those shoots. But I need to use the same hard drives every single time." These are a collection of LaCie Rugged drives. "Wherever you keep your footage as a DP, reliability is the most important factor. In this industry, time is money - you never want to have to go back out and try to shoot something over again," Cory said.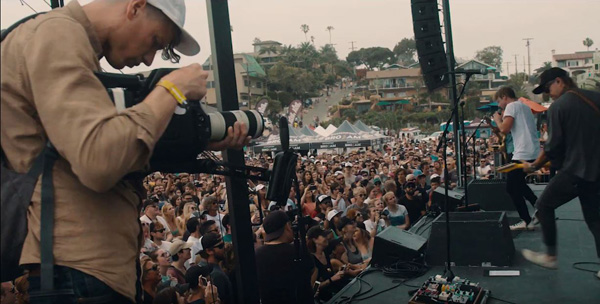 A cinematographer's work is the art and science of using a motion picture camera to create the visual aesthetic that defines a film. It combines technical expertise, an eye for detail, knowledge of composition, lighting, colour and motion, an ability to relate to the performers and a willingness to live in the moment and think on your feet. Once all those skills and talents have converged on set or on location, such moments are nearly impossible to recreate – consequently it's the end result of the shoot that has to be captured.
Back in the studio for editing and post-production, the demands of data processing for large amounts of video put further pressure on storage. Cory recommends setting up a centralized network-attached storage (NAS) device like the LaCie 6big, to accommodate data redundancy and make organization and access to footage faster and more efficient.
"With the interest in 4K, 6K and 8K, it's crucial for me to have about 60TB on the desktop to back up all of this data into," he said. "I've had clients come to me months after the end of a project, wanting to make a small little edit in it. Instead of going back through a stack of hard drives, I have it all on a centralized RAID."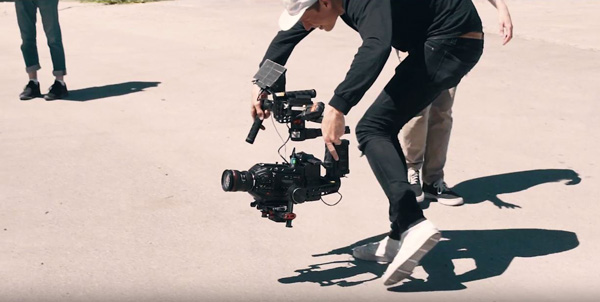 LaCie 6big holds up to 60TB of desktop capacity within a similar area as an iPad, and achieves up to 1400MB/s speeds with RAID 5/6 - 1200MB/s in RAID 5. This performance is suitable for capturing data from 4K cinema cameras or shuttle drives such as the LaCie Rugged RAID, and supporting post-production workflow tasks such as editing multiple streams of ProRes 422 (HQ) or ProRes 4444 XQ, and thumbnail and preview rendering.
The video bandwidth of Thunderbolt 3 makes it possible to daisy-chain dual 4K displays or a single 5K display to the 6big, or power a compatible laptop if necessary.
"Anyone who's been in the industry as long as I have has lost footage at some point," he commented. "At that moment you realize that you're never going to be able to get that moment back. Being able to put it on something like a 6big and have that moment forever becomes invaluable." www.lacie.com