Grupo Imagen Tackles Major National Network Expansion with EditShare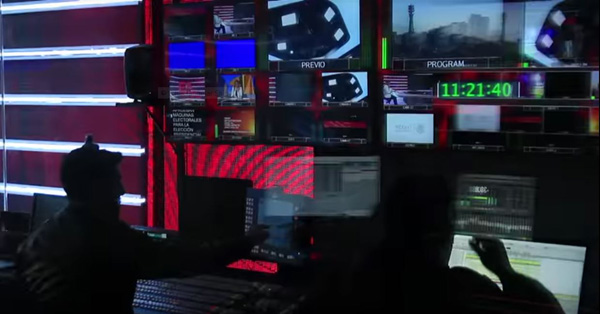 Grupo Imagen in Mexico, broadcaster and distributor of radio and television programming and digital media was recently awarded a nationwide broadcast television license that expands its current broadcast network to over 190 transmission sites. It sends a multiplexed signal across the Mexican national territory, sending multiple data streams over a shared communications medium as one efficient, complex signal and then recovering the separate signals at the receiving end.
The opportunity requires the group to build out a network of brick and mortar stations in some of the major cities across Mexico, reinforcing its Mexico City hub with an infrastructure that can support connected workflows.
The company is implementing EditShare XStream EFS 450 scale out production storage, XStream EFS 40NL parking storage, and Flow media asset management to support content automation and fast turn-around workflows, as outlined below.
As well as operating TV and radio stations, Grupo Imagen produces news, sports, telenovelas and thematic programs. Over 80% of the content is produced from the broadcaster's seven studios in Mexico City, and requires a sizeable infrastructure.
From Telenovelas to News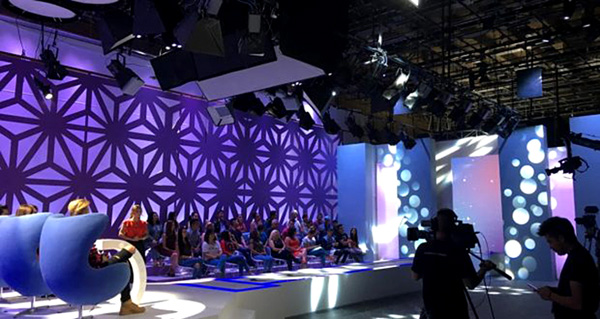 This EditShare installation, designed and managed by EditShare partner Escape Audio, supports production of the broadcaster's telenovelas and news packages. It uses a tiered storage environment for faster access during online production, plus parking storage with automation that moves media across post production systems and third-party storage platforms, optimizing collaboration and media sharing across workgroups.
"Our expansion strategy is to make Mexico City the hub of the operation, feeding national news programs, entertainment and sports content to our local stations once they are built," said Andres Gómez Jiménez, TV workflow director, Grupo Imagen. "To do this, we require a no-fault, high-availability foundation for managing content, like the EditShare system. Its open, fault-tolerant platform and versatility gives us enough security and performance to continue developing our production workflows and sync media across what will eventually be many sites.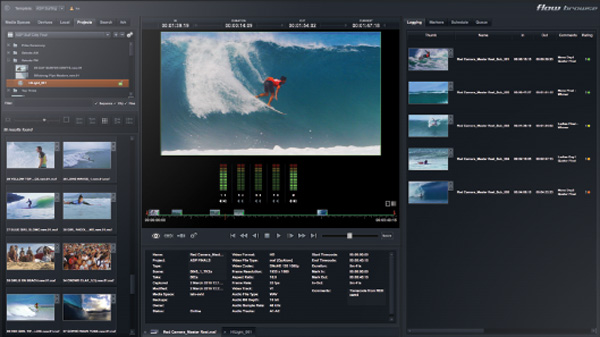 "We can also use it to optimize our current workflows, especially for the telenovelas. The direct integration and file automation between post and storage systems will allow us to manage last minute content editing and delivery much more efficiently." The nature of telenovelas means that an episode edited in the morning, for instance, needs to air the same afternoon. EditShare's direct integration with Avid edit suites combined with the online and nearline storage structure avoids production bottlenecks and facilitates a faster transaction. Repeated many times, it makes a difference in overall speed.
Production and Workflow Expansion
Grupo Imagen will assign new tasks to its EMC Isilon and Quantum storage solutions, and will devote the performance of the EditShare XStream EFS 450 288 TB for online production editing and an EFS 40NL 0.75PB for nearline parking storage. EditShare Flow will also be set up for content automation and migration within production workflows for the news, sports and entertainment departments. It manages content from ingest, proxy creation and transcoding from incoming feeds to the storage platforms, making sure content is logged and stored correctly for access by various departments.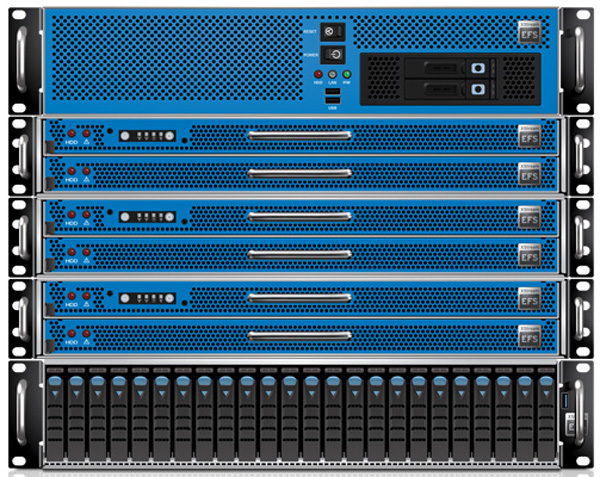 The 40NL is a storage node intended for parking media that still needs to be accessible almost instantly, but which doesn't need to move at the high speed called for in the middle of an online production workflow. It will save material editors will need soon, but not immediately. As a result, it costs significantly less than production-speed storage but keeps the robustness of EFS.
"The price performance of EditShare systems are competitive," said Fernando Riestra, Escape Audio. "The functionality and bandwidth supports fast project turn-around at a much lower cost than other products, which may not have built-in media management capabilities." EditShare XStream EFS also maintain performance when handling HD and Ultra HD content, delivering over 80 streams of production quality DNxHD 145 (1080i/29.97) in an EFS 450 set-up. www.editshare.com