LAUSCHSICHT Runs an Agile Workflow from Sand to Snow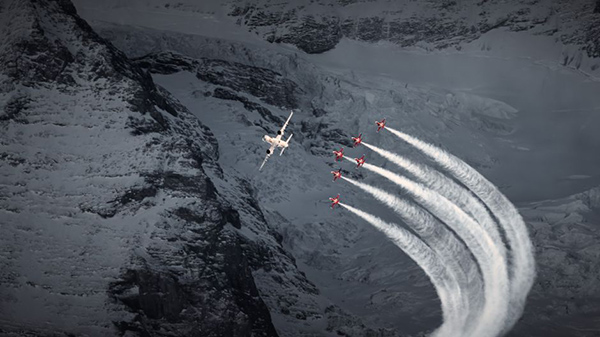 Based in Zürich, Switzerland, LAUSCHSICHT video production company specialises in videos for corporate and commercial clients. Their signature look is full of motion - eye-catching, colourful and stylish. To achieve that look, wherever their work takes them, they focus on two priorities – always favouring the mood that exists on-set, so that events during a shoot move naturally without being inhibited by gear, lights or a big team. "Also, I want to be able to move around and look for the perfect shot and angle," said company founder, cinematographer and director Kevin Blanc.
Here, Kevin talks about maintaining overall quality in productions alongside that high level of adaptability. To show that the basic principles don't change much from project to project, he chose two contrasting productions to illustrate - a three-week desert shoot in Namibia compared to a downhill ski world cup with a 4-hour turnaround time.
"If the production leans less toward a documentary style, so that most elements can be staged, then having a camera you can operate and interact with at speed may not be so important," Kevin said. "Nevertheless, I think it's key to keep the impact of the crew on location as low as possible, but still capture the maximum amount of information in the picture. It's a tricky balance to strike.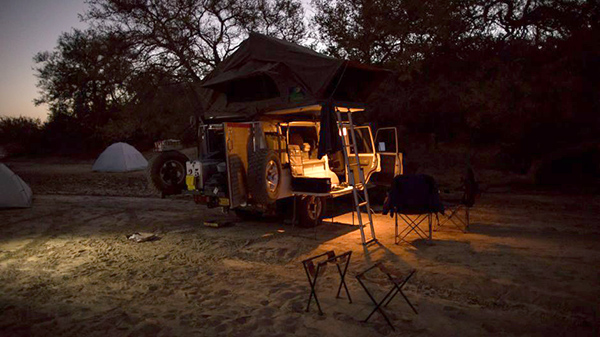 "At the end of 2017, we went to Namibia for travel company Meine Namibia Safaris, and spent three weeks driving through Namibia. We usually shoot with Canon Cinema cameras, but this time, because of its size, we went with the Panasonic GH5 as the primary camera. We also brought some 360° cams, three or four GoPro cameras, two drones and a Canon 5D Mark IV. Quite a few batteries came with us. In the end, we had to pack 100kg between two of us."
Power and Storage
Most of LAUSCHSICHT's productions are based on an agile setup like this one. They go on location and then put their efforts into enhancing and amplifying that location, using the gear typically used on larger productions while trying to stay close to reality. They prefer to keep operations small and flexible - all battery-powered, while maintaining a larger looking result. The core company is three people, producer and client liaison Muriel Droz, cinematographer and editor Marius Thut, and Kevin cinematographer/director.
"For this reason, we work with our clients from idea until delivery. Handling a shoot and then handing off all the shots would be frustrating. Instead, we can carefully take the project from production through the next stages, and by doing so, we can pay a lot of attention to detail. Furthermore, because we know what we can or can't do in post, we can adjust the way we shoot."
"Since there's no way to source hard drives in Namibia, we brought all of our storage with us - all LaCie Rugged Thunderbolt RAIDs and the 4TB regular Rugged drives. When prepping, you try to estimate a number of GB per day based on the data rate. I simply doubled that. We also knew we would have enough time in the evenings to offload everything. We prefer using the RAID drives, by the way, because they are a lot faster than regular hard drives."
The biggest challenge was batteries. During the shoot, the batteries could be recharged using an inverter in the car while on the road. This kept the laptops and all other gear powered up for the night. But when stationary, they had only the batteries to rely on. Kevin said, "That gave us power for about two hours, even with all disks and cards connected. Using bus-powered Thunderbolt Ruggeds plus the internal SSD for offloading made sure we weren't slowed down. "
Cameras
As mentioned the company's two cinematographers prefer shooting with Canon EOS C200, C300 and C700 Cinema cameras. A major reason is because they save proxies straightaway. "You can not really edit DJI Phantom 4 Pro and GoPro material directly in an efficient way," said Kevin. "The same is true of Panasonic GH5 clips. The range of options you have with the Canon Cinema line seems unmatched, I think."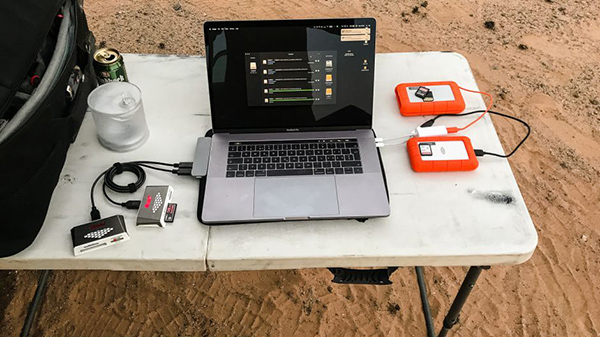 He also feels that among comparable cameras in the same market, few are able to compete with Canon regarding colour, dynamic range and low light performance, except perhaps Sony. Battery life is a frequent problem, especially with larger cameras like ARRI and RED. For their kind of production, to keep their crew lightweight, fast and still have all the information and detail they need in post, these cameras seem ideal.
Kevin said, "Also, due to the focus, just using a gimbal gave us tremendous flexibility. I can shoot an interview and, by keeping an aperture of 1.4, the camera tracks the front eye and stays perfectly focused. I don't know any other camera that can do that."
Data Shuffle
LAUSCHSICHT also works for Swiss International Air Lines, the official airline of Swiss-Ski and the International Lauberhorn Races. For this year's World Cup in Lauberhorn, they wanted to use a more cinematic style and include personal quotes shot on the piste. They are small stories they can also use for social media. "We needed little pieces that look equally nice. To be able to move fast, we do the editing on-location and are still able to publish to social media within three hours. But to have such a high rotation, you need a lot of CFast cards, which can be hard to find.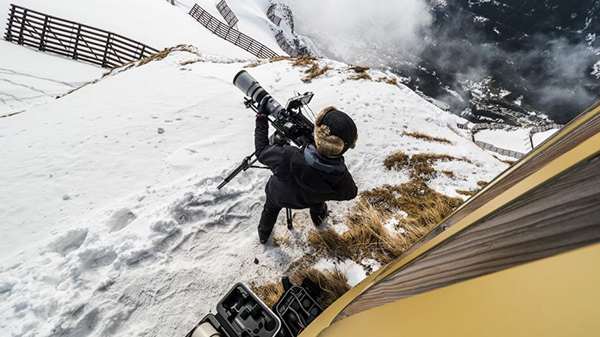 "Consequently, we offload while on the piste to an SSD and shuttle that back to the hotel with the ski lift. We then clone all of our data onto travel drives and in the studio, with Hedge  backup software for filmmaking. You need to adjust your folder and file organisation a bit per production, but we do have a company-wide naming scheme.
"We prefer doing this after offloading, to keep our priorities straight. When offloading you should just focus on getting everything, and then crosscheck the locations, number of files and do some random tests to be sure it's there. Of course you do quality checks with all your footage whenever you can, but for me, this is the least you should do on location. Then, back at the studio, we offload to a RAID and external disk. Once it's there, it's safe, but if that's not possible, we bring it all out in the field. Then, back at the office, we archive to LTO with Archiware."
From that point, their workflow becomes a combination of Adobe Premiere Pro and DaVinci Resolve. Kevin said he would like to use Resolve exclusively, but the need to integrate After Effects prevents that. Premiere is used more as a hub for the edit, proxies andso on.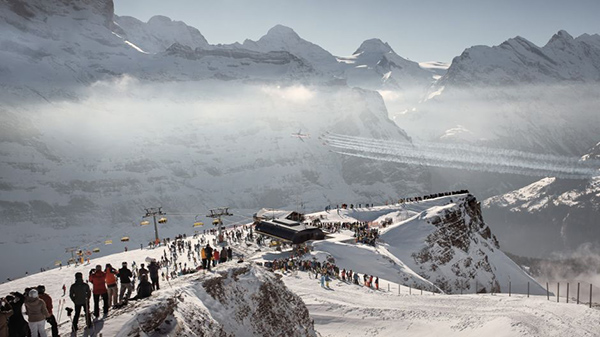 Keeping Up to Date
LAUSCHSICHT is not stuck with any tool or brand or workflow - as soon something is more convincing they migrate. Kevin believes studios have to stay on top of this, otherwise they tend to lose out. For example, for Namibia, they were looking for a drone. Basically only one model proved small enough to carry as a tourist and still have a good picture - the DJI Phantom 4 Pro.
"But then you spend a day figuring out which settings are best. You go online, read the reviews, and it may turn out to be unusable for your purposes. Nobody tells you that, for example, if you go to 50p, you have a colour shift in magenta, and halve your resolution. Or that you can't use an aperture above 10, or that the setting for no-added sharpness is never zero.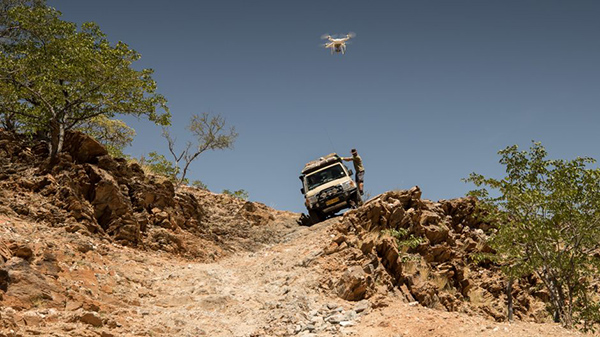 "Doing this kind of detailed research is what in the end achieves a good result. Shooting on location and then coming home to find that it would've been better to use a different sharpness wastes time and impacts the quality of your results. We try to publish a lot of these learnings on our blog. We also learn from filmmaking communities and want to give something back."
You can find LAUSCHSICHT's blog here.
www.lacie.com