Grupo La República Builds New Multiple Platform Newsroom on EditShare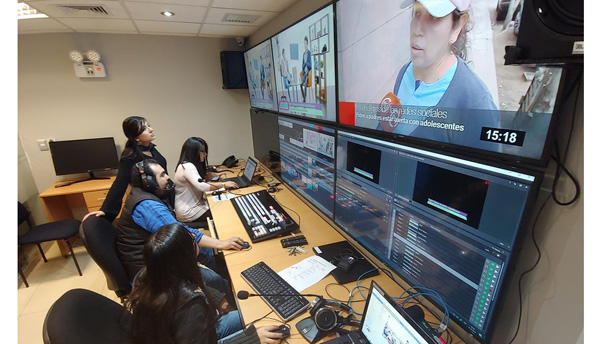 Grupo La República Publicaciones, a publishing house in Peru, has started up a new multimedia news business that has required an expansion and transformation from conventional print-focussed newspaper publishing to online and social platforms, including live streaming to YouTube. The company, which owns several news sources including one of Peru's two main newspapers La República plus El Popular, Libero and others, has plans to add distribution to standard linear channels as well in 2019.
To support the digitisation of all content, and preparation, sharing and distribution of stories to multiple platforms, the team needs shared storage and integrated media management. They chose the EditShare XStream EFS scale out storage platform and Flow media asset management system to set up their workflow, from ingest to delivery.
Grupo La República Publicaciones is also keen to build and work within an infrastructure with enough flexibility to be able to expand and adapt its business over time. Alfieri Noce, chief technical officer of R&D said, "EditShare was the one platform that could manage all of the asset types we deal with in a single workflow - video, audio, still images, marketing content and administrative documents - with embedded tools to organise the access and flow of the content across the various departments.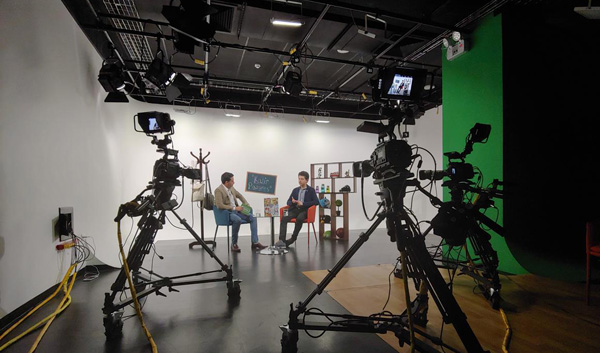 "Because many of the staff work in both print and multimedia, having one system to work with was key in supporting our expnsion and, more important, the new roles journalists and production staff undertook." Alfieri said, "EditShare also allows us to extend the operations where necessary. Right now, we are planning the launch of RTV, the TV channel for La República. This will launch on the same EditShare infrastructure that our multimedia and print news operations utilise, but allows the teams to continue to share content and stories using one system and one set of tools."
All news content, wires and camera feeds are ingested via Flow directly to the EditShare XStream EFS storage platform, while the transcode is done automatically at ingest. Producers and journalists use Flow to browse assets, if necessary as ingest is happening, and to select and storyboard shots for news story production. EditShare XStream EFS' project sharing functionality allows the editors, who work with Adobe Premiere Pro, to collaborate on story development, and metadata and asset tracking are managed by Flow.
"The XStream EFS gives us a robust and secure storage platform to house our content, but Flow is what really makes the assets fully useable. The detailed tracking and indexing of metadata prevents us from losing content inside the system and makes material more available to producers and journalists. In the end, it makes our capacity for news content richer."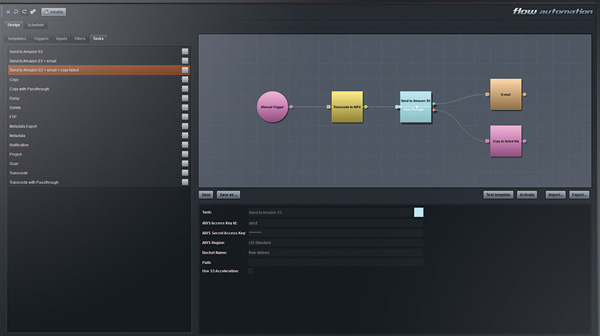 The Flow Browse content management client uses proxy files to speed up access to media and metadata, and also make files visible to all users on a project. A group of users can search, browse, view metadata, log, create sub-clips and add markers in a collaborative way.
Grupo La República is using Flow Automation to set up automatic transcodes on ingest, but it can also automate QC and various other complex, repetitive workflow tasks. Its Workflow Designer is used to graphically build custom workflow templates using triggers, inputs, tasks and filters.
"EditShare is agnostic regarding content formats and will support any of our workflows, including print. This flexibility makes a lot of difference when expanding an operation from traditional processes like print media to digital workflows. In the near future we will not only be expected to output content but engage audiences and dynamically evolve according to varying trends in consumption," said Alfieri.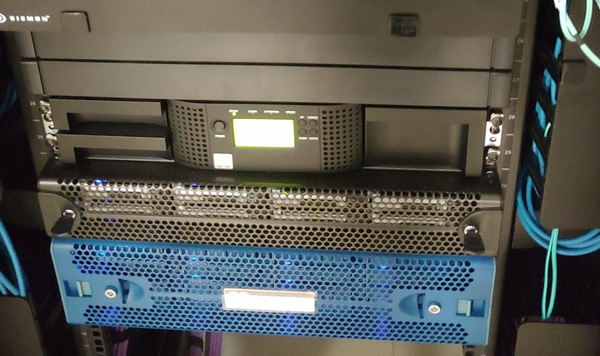 EditShare has tools to quickly change the basic nature of their delivery. For example, the AirFlow and Flow Story modules make it possible to remotely access, edit and package media on the shared storage system, increasing the opportunities for creative development outside the company's physical facility. Among its tools, Flow platform has server-based modules as well as Mac OS X, Windows and web clients. www.editshare.com