Screen School Puts Hands-On Production Skills First with EditShare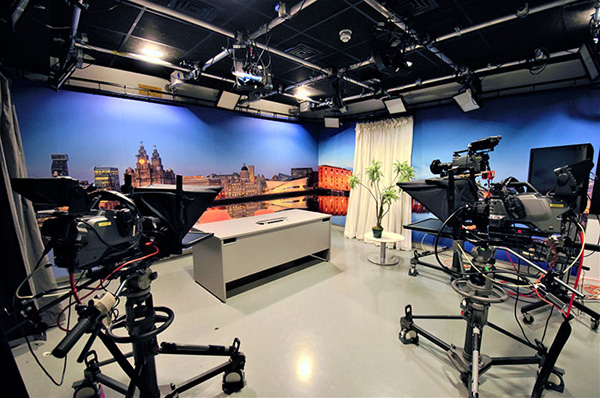 The Liverpool Screen School at John Moores University in the UK runs Journalism, Media Production and Film Studies programs that combine theory and hands-on practice. By taking advantage of links the school has built with companies within the creative and digital sector including the BBC, ITV and Lime Pictures, their students can experience very diverse technical expertise in a production environment.
"The students study conventional film production, as well as television production including live and thematic-style TV. More recently, they are also getting involved with projection mapping, event visuals, colour management and content quality control QC," said Darcy O'Bree, Technical Resource Manager at Liverpool Screen School.
Managing Diversity
"The diversity of the courses means we need to teach a number of different technical methods, and because student numbers are increasing as well, not long ago we were about to hit a wall in terms of capacity in the existing storage system. Also, when the system was originally set up five years ago, it it hadn't been integrated with the university's main network, which limited access for students."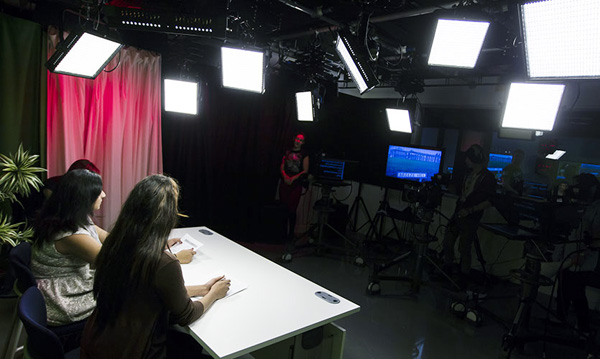 The school upgraded their media infrastructure to a new EditShare XStream EFS storage platform and added EditShare Flow to manage their media assets, AirFlow for remote access, and QScan automated quality assurance. As they learned about and reviewed various media storage and management systems on the market, the school's number one priority for the upgrade was making sure the students had better access to the creative and post-production tools on the system than they had previously.
Darcy said, "Accessibility is important because the students are learning to use a variety of editing applications, and different courses use different combinations of software. For example, Avid Media Composer, Apple Final Cut Pro and the Adobe Creative Cloud suite are all available, and this year, we are introducing students to more advanced colour grading with Blackmagic DaVinci Resolve.
Continuous Access
"This is why we opted for the XStream EFS platform - any student or staff member working on any form of post-production can store their projects on EditShare, not only on campus but off campus as well via remote access. Our buildings are not open around the clock, but students are working all sorts of hours and constant access is essential." EFS uses a single namespace so that management of multiple storage volumes is unecessary.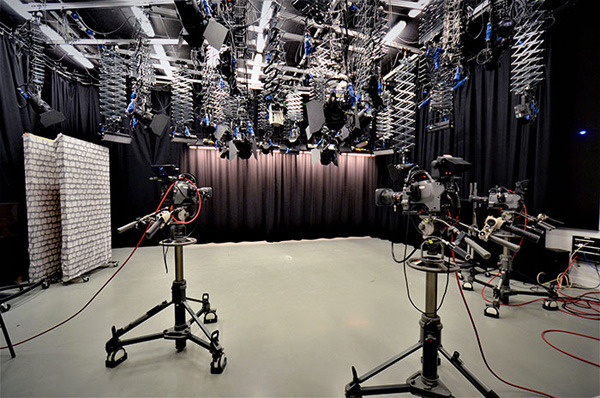 Also, instead of using a generic protocol to connect its shared storage to software clients, EFS has its own Native Client, a multi-threaded application that tightly manages read and write streams to avoid latency caused by data bottlenecks or hardware issues, and has an intelligent system protocol called SwiftRead to manage data access contention and avoid overwrites. The storage operates on a distributed file system and uses hardware redundancy for data protection.
Head First into the Real World
Liverpool Screen School student interns have the opportunity to gain real-world experience at Lime Pictures, the production house that produces TV series such as 'Hollyoaks', 'The Only Way is Essex', 'Geordie Shore' and 'Free Rein'. Alistair McMath oversees the infrastructure for Lime Pictures post-production, including the student interns. Since graduating from university himself, he has witnessed the development of practical learning techniques, and recognises the understanding students now have of quality assurance workflows as they leave their studies.
"When I was at university, teaching was essentially theory-based," Alistair remarked. "It wasn't massively technical and I quickly realised when I started working in the industry that the systems I had learned to use were obsolete. Today it is different. Institutions like Liverpool Screen School give students access to the same editing and storage systems you find in facilities such as Lime Pictures."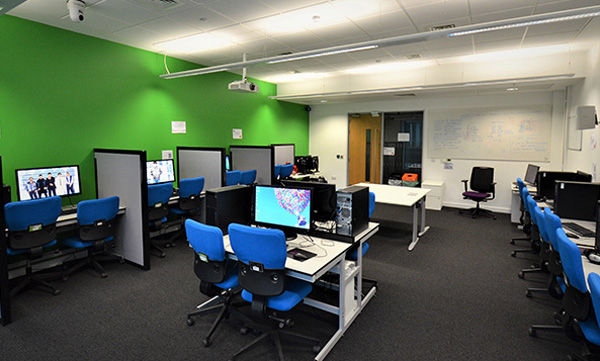 Exposure to QC
Alistair is also impressed to see that Liverpool has further expanded students' exposure to include QC. "With the growing number of delivery standards, it's a real asset to have this knowledge, even if it's basic." he said, "In recent years, QC has moved from a task performed just before broadcast to a task that can be done at almost any point across production and post-production. While it's not the most glamorous side of TV, it is incredibly important for students coming out of school to understand the purpose QC serves in the workflow, and be aware of the need for QC for photosensitive epilepsy, for example, as well as all of the technical standards.
"They need to know what levels are legal and be familiar with QC terminology such as audio true peaking and audio loudness. I realise that this can be technically challenging to master, but the fact that the Liverpool Screen students will have been exposed to QC systems and processes gives them a step up when entering the real world." www.editshare.com