ATTO Thunderbolt 3 to 12Gb SAS Adapter is VMware Ready for Developers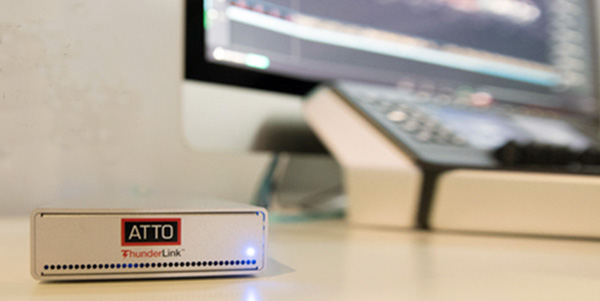 The ATTO Thunderbolt 3 to 12Gb SAS Adapter has achieved VMware Ready status and is supported on VMware vSphere for production environments. After a standardised validation process ATTO ThunderLink TLSH 3128 qualifies for the VMware Ready logo, signifying to customers that it has met specific VMware interoperability standards and works effectively with VMware cloud infrastructure.
"This logo is VMware's primary level of endorsement and shows that the adapters can be deployed in production environments with confidence and can speed time to value within customer environments," said Kristen Edwards, director, Technology Alliance Partner Program, Vmware. Time to value is similar to return on investment (ROI) but, instead of only reflecting financial success, means that an investment is as effective as anticipated and shows measurable improvement.
VMware vSphere is a server virtualization platform developed to implement and manage large scale virtual machine (VM) infrastructures, and is sometimes considered to be a cloud operating system or virtualised data centre platform. By placing application workloads on the most cost-effective compute resource available, IT departments can use vSphere to improve efficiency. The vSphere platform includes VMware's hypervisor ESX / ESXi functioning as the virtualisation server, vCenter Server to manage vSphere environments, a vSphere Client that installs and manages virtual machines through the hypervisor, and a file system component.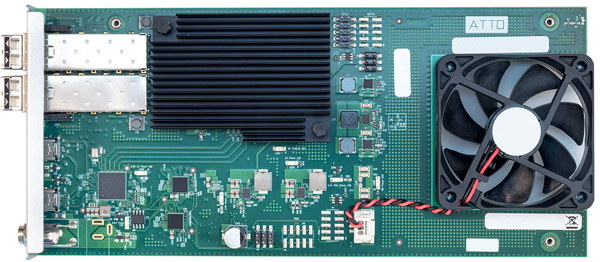 Kristen also said that by using ATTO ThunderLink Thunderbolt adapters with VMware vSphere, organizations can add a vSAN cluster to Thunderbolt-enabled platforms like the Apple Mac Pro. "This ability enables the creation of application development and testing environments, virtual desktop infrastructures and cloud hosting or shared private cloud facilities where they might not have been possible otherwise," she said.
VMware vSAN is hyper-converged, software-defined storage that pools together direct-attached storage devices into a VMware vSphere cluster to create a distributed, shared data store. The organisation can use vSAN to pool their storage resources and to instantly and automatically allocate virtual-machine storage via policies driven by the virtual machine.
"ATTO ThunderLink can now be used to bring virtualized Macs into test and development environments. We also anticipate it will help accelerate design cycles for developers and maximize storage resources," said Tom Kolniak, senior director, Marketing, Product Management and Alliances at ATTO Technology. Due to certification for Mac, Windows and VMware ESXi, users can mix operating systems in the production chain as necessary, on the understanding that ATTO ThunderLink, which achieves real-time streaming of HD, 2K, 4K and higher resolution video, will share and move the data between them, including any required optics.
The VMware Ready program is a co-branding effort of the Technology Alliance Partner (TAP) program that identifies partner products certified to work with VMware cloud infrastructure. Customers can use these products instead of taking on the project risks and cost of custom-building systems. www.atto.com